10 best hiking holidays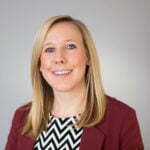 11th October 2016
Emily Robertshaw
In our latest tourism blog we're exploring 10 of the best hiking holidays around the globe.
Treks for adventurers…
Toubkal Trek in Morocco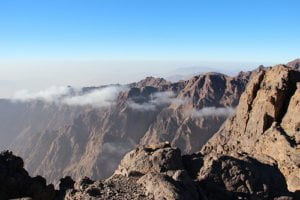 Mount Toubkal is the highest mountain in North Africa standing at 13,761 ft. Exodus Travels offer a week-long trek around the mountain and up to the summit. You'll trek through traditional Berber villages on your way to base camp before ascending the mountain. After reaching the summit and enjoying the views, you'll descend and make your way through Imlil Valley before being driven back to Marrakech.
The best time to go on this walk is between May and September, however bearing in mind that the temperature in July and August is approximately 30 degrees, you're definitely best booking for the start or end of this season.
Inca trail in Peru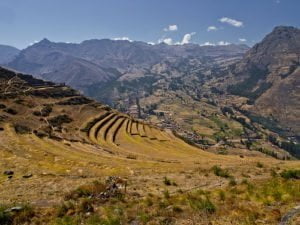 The Inca trail in Peru is one of the world's most famous walking tours with over 1 million tourists visiting each year. There are thousands of kilometres of trails to walk, so it's best to narrow it down with a guided tour. The Classic trail is highly recommended, which is around 85km and usually takes 4 days to complete.
On the tour you'll walk along the old railway from Cusco to Aguas Calientes passing by the Cusichacha river, "Dead Woman's Pass", the Pacamayo valley and Wiñya Wanya and towards Machu Picchu to watch the sunrise.
We recommend taking the tour in May or October when the climate is dry but there are fewer crowds.
Great Ocean Walk in Australia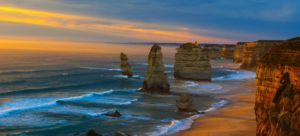 The Great Ocean Road is one of Australia's most famous touring routes and stretches 243km along the Southern Ocean between Geelong and Portland. You can take walking tours of parts of the route, one of the most amazing being the 100km route between Apollo Bay and the Apostles.
You can take a guided tour, or do a self-guided one. You'll start at the beautiful coastal town of Apollo Bay and will follow the coastline to Johanna. From Johanna you'll walk through giant forests and may spot wallabies, koalas and kangaroos on your way to Princetown where the view of the 12 Apostles in out of the world!
The best time to go is during Australia's autumn, during March and April.
Great Wall of China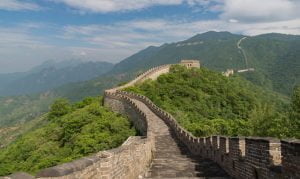 The Great Wall of China is one of the new seven wonders of the world and stretches for 6,000km. A lot of charities organise regular 5-10 day guided tours to trek along various sections of the wall because it's such a challenge and their tours usually include transfers to and from Beijing airport and to nearby hostels where you'll stay.
The walk is quite a challenging one because of all the steps along the way, particularly the 200 steps of 'Heaven's Ladder'. If you get chance, visit 'Old Dragons Head', where the wall meets the sea and if you find yourself in Beijing for a few hours we definitely recommend visiting the Forbidden City and Tiananmen Square.
Great Himalaya trail in Nepal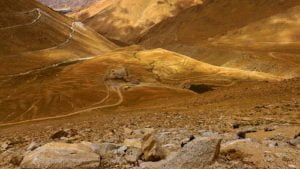 The Great Himalaya trail is a network of trails, around 1,700km of footpaths, which runs through Nepal and Tibet. Hikers can walk to whole trail but it would be an enormous challenge taking up to 157 days to complete. We recommend choosing certain sections to tackle, such as the Everest Base Camp trek for lovers of snowy hikes or the Upper Mustang trek for lovers of traditional cultures.
At greathimalayatrails.com you can search for the best trek for you by filtering by place, number of days, difficulty level and accommodation. Most of the treks are best completed in March/April time but the site also lets you filter by month and then will advise which treks are most appropriate at that time of year.
Looking for a trek in Europe? How about one of these?
Dolomites in Italy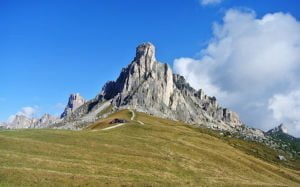 Located in northeast Italy, the Dolomites is a mountain range consisting of 18 peaks. It has been a UNESCO World Heritage Site since 2009 and definitely has something to offer everyone. You can choose a guided or self-guided tour, which can last from one day to a week or so. If you want the views but don't want to trek all the way up the mountainside you can ride the Gondola up.
Our favourite walk is Rifugio-a-rifugio, which takes a week and takes you to the Alpine lakes and historical WW1 sites. Summer is the best time to trek because there's much less snow on the mountains but if you want a challenge or fancy going skiing too, head there around March.
Kitzbühel Alps in Salzburg, Austria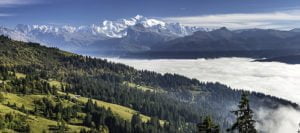 The Kitzbühel Alps surround the town of Kitzbühel in Tyrol, Austria and span 80km. If you enjoy looking out at beautiful, green meadows this is the place for you. We suggest taking a self-guided week-long hike which loops from Maishofen, through Maria Alm and Saalfeden, to Pillerseetal and Saalbach-Hinterglemm and back to Maishofen.
En route you'll explore soft grass mountains, meadows, pastures, valleys and forests as well as the knight's castle in Lichtenberg. The hiking season is from mid-May to late October but you can do winterhiking on a guided tour, which includes snow boots. In winter, there are also several large skiing regions you can explore in the area.
Julian Alps in Slovenia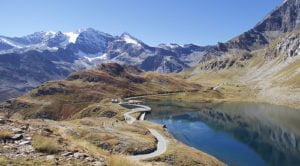 The Julian Alps are giant limestone mountains that stretch from northeast Italy through to Slovenia. From the top you can see parts of Italy, Austria and Croatia. The hikes aren't as challenging as others, so most of the tours available are self-guided. The best time to hike is between July and September.
We recommend a week-long circular tour starting and finishing in the beautiful town of Bled, where you'll see Lake Bled, one of the walk's two main lakes. Shortly after you start your hike you'll pass through Triglav National Park then you'll walk through the valley of the Seven Triglav Lakes before making your way through Slovenia's densest forest, Pokljuka and returning to Bled.
And even closer to home…
Great Glen Way in Scotland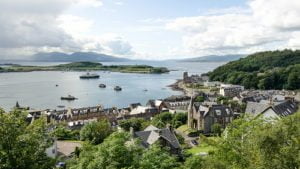 Great Glen Way is a 118km route from Fort William in the western Scottish Highlands to Inverness. You can take self-guided tours where you follow the Caledonian canal for most of the way discovering Loch Locy, Loch Oich and the infamous Loch Ness along the way.
Most visitors rate the walk as being fairly easy with just a couple of strenuous parts. We wouldn't recommend walking this route in the depths of winter as it could be a bit cold up there but it's fine to walk at any other time of year. Why not take your dog along too?
Dales Way from the Yorkshire Dales to the Lake District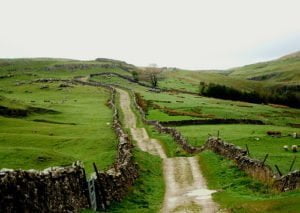 Dales Way is a stunning country walk that crosses through two National Parks and takes between 6 and 9 days depending on your speed. The hike starts in Ilkley and heads through the magnificent Yorkshire Dales passing through Grassington and Ribblehead where you'll see rolling hills and magnificent dry stone walls.
Once you're through the Dales you'll enter the Lake District and ramble through Kendal before finishing in Windermere where you'll discover the largest natural lake in England. You can do this walk at any time of year and it's definitely a dog-friendly one. Take a look at some of the incredible scenic videos from the Tour de Yorkshire to see how truly magnificent the views are.