10 weird and wonderful British foods you have to try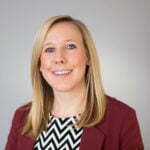 18th April 2016
Emily Robertshaw
Strange names and even stranger ingredients, here are 10 weird and wonderful British foods that you have to try.
Toad in the hole
There are many different stories behind this bizarrely named dish, the most common being that it resembles little toads sticking up out of mud holes. At a closer look, it's just chunky sausages cooked in a giant Yorkshire pudding. Served with some mash and gravy, it's the ultimate comfort food.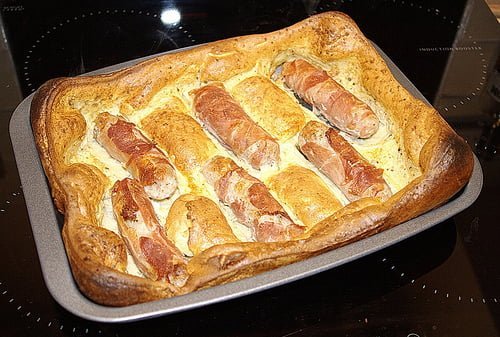 Haggis
This famous Scottish dish, which is an acquired taste to many, is made from sheeps pluck, which is the heart, liver and lungs. The pluck is stuffed in a sheep's stomach along with oatmeal, suet and onion. Commonly served with 'neeps' and 'tatties' (swede and potatoes) and a dram (a glass of Scotch whisky).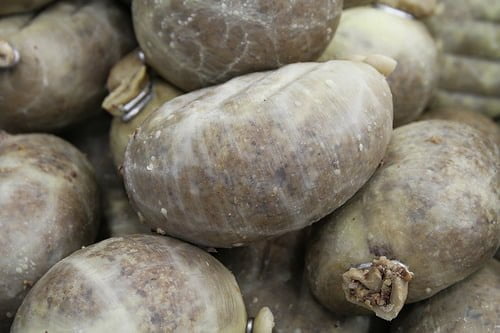 Singin' hinnies
We love the name of these! Singin' hinnies are fruity griddlecakes, a bit like scones, which get their name from the high-pitched singing noise they make when they cook in the griddle pan. The word 'hinny' is a term of endearment used in the North. You're sure to find a café in Newcastle that serves them and you may hear them singing from the kitchen.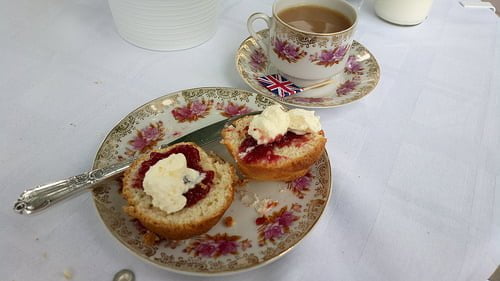 Faggots
Faggots are quite an old-fashioned dish made from pig's heart, liver and belly meat. Step inside a traditional pub and you'll find them on the menu, served with rich, onion gravy.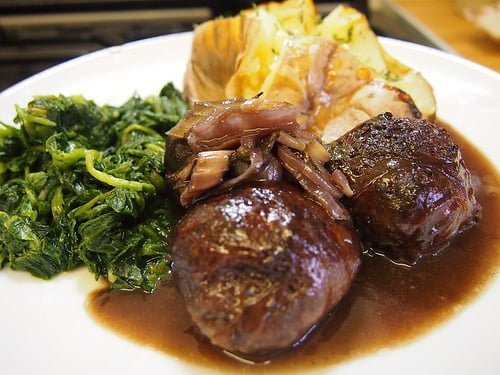 Cranachan
Cranachan, pronouned cran-ak-an, is a pudding-lovers delight! It's a Scottish dessert made from whipped cream, whisky, honey and raspberries. A boozy Eton Mess!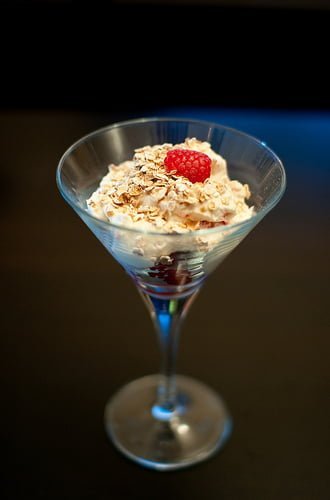 Cullen Skink
Yet, another Scottish dish, we can't get away from them! Cullen Skink is a tasty, hearty soup made with smoked haddock, potatoes and onions. You thought it was a strange animal didn't you?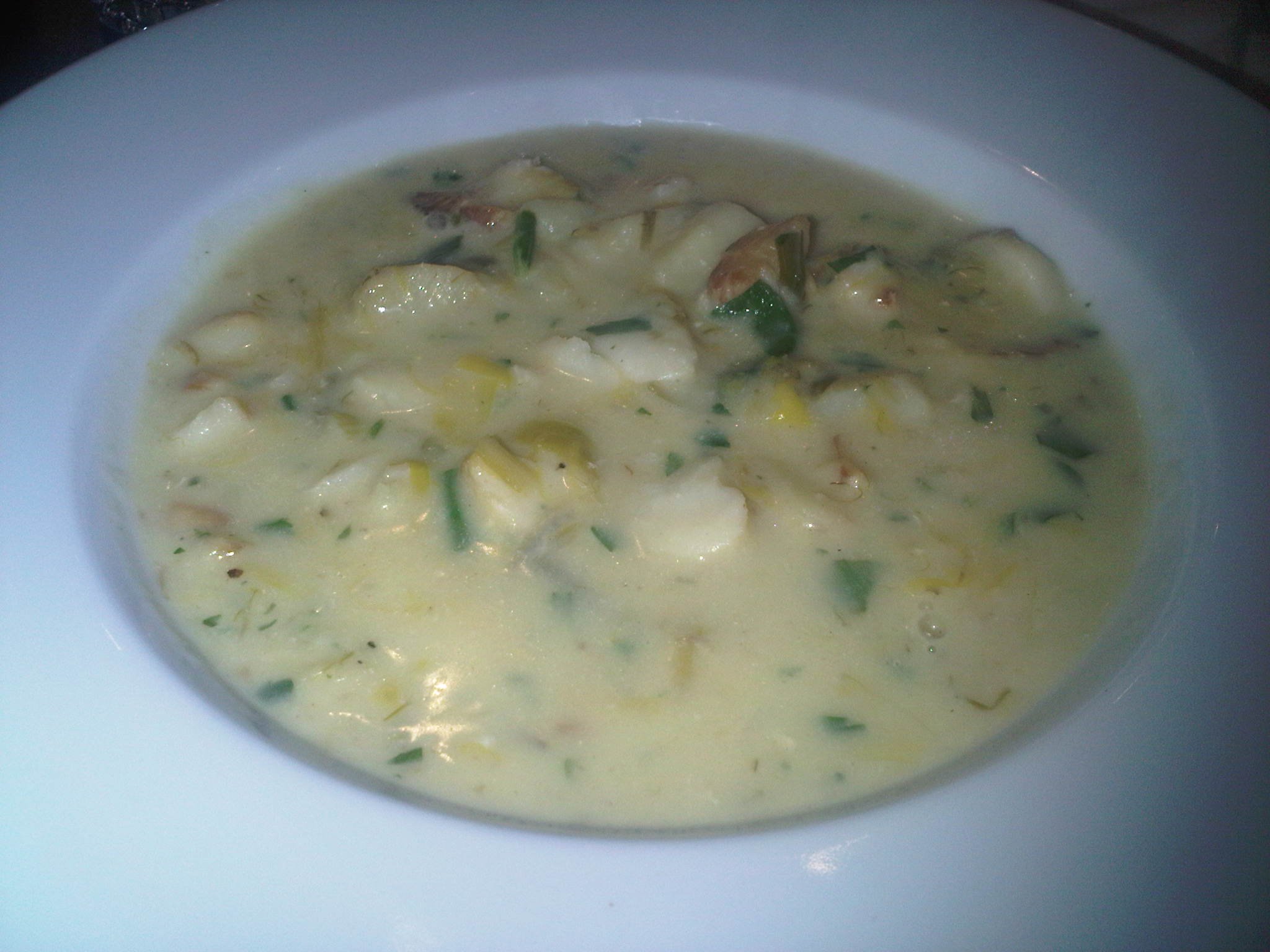 Parmo
Originating in Middlesborough, and meant for consumption after a couple of beverages, the Parmo is the ultimate take-away food. It's flattened chicken, coated in golden breadcrumbs, fried and then smothered in béchamel sauce and cheese. One Parmo is probably all of your weekly calorie allowance but it's well worth it.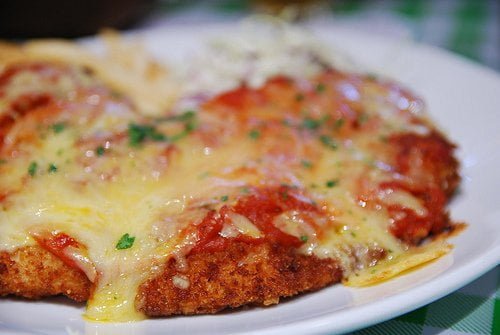 Stargazy Pie
Quite a masterpiece for the centre of your dinner table. This one's a Cornish creation made up of baked pilchards, potatoes and eggs all served in a pie. The fish are positioned with their heads sticking out of the pastry making for an eye-catching yet slightly scary dinner.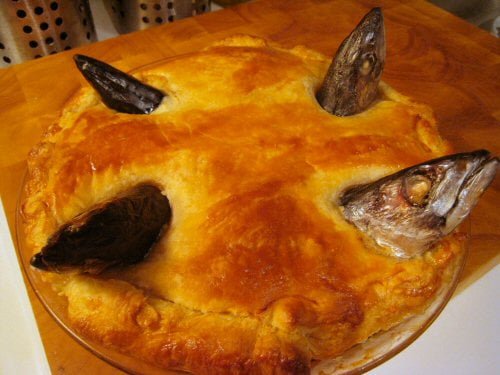 Spotted Dick
A good-old fashioned British pud. It's made from suet and dried fruit, and is traditionally served with lashings of hot custard. If you wondered where the name comes from, the word 'spotted' refers to the fruit inside and 'dick' is the German word for thick. A comforting, stodgy pud.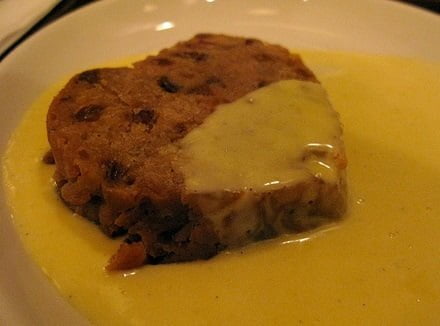 Laver Bread

 



A delicacy from Wales, laver bread is actually not a bread. It's made from laver (seaweed), which is simmered for 6 hours until it turns to pulp. This pulp concoction is then fried or toasted and served however you like.