Chinese business etiquette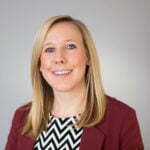 4th February 2015
Emily Robertshaw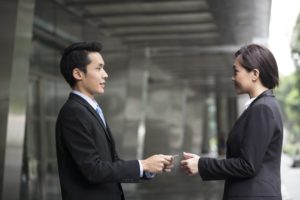 Did you know that it's rude to leave an empty plate at the end of a meal in China? Or that when you receive a business card, you should accept it with both hands? If your answer to either of these questions is no and you're going to China on business soon, we recommend that you follow our Chinese business etiquette guidelines to avoid any embarrassment!
Dress
Business attire is very important in China, so make sure you dress to impress. Chinese business attire is generally quite similar to the UK, so we recommend that you pack a smart suit (navy, black or dark grey is best) and sensible shoes.
Greetings
Most meetings are usually initiated with a handshake and a nod of the head. Wait for your Chinese counterpart to initiate the gesture and make sure your handshake is not too forceful as this can be seen as aggressive. With regard to names, generally we would advise you to address people by their title, followed by their last name.
Business cards
Take plenty of business cards – you'll certainly need them! They should be translated in Chinese on one side and, if possible, the Chinese letters should be printed using gold ink as gold represents prestige and prosperity in China. Business cards should be exchanged at the start of a meeting and you should receive a card with both hands, taking your time to read it before placing it in a case (and not your pocket or wallet!).
Business meetings and negotiations
In advance of any business meeting in China, send some information to introduce your company, as well as an agenda. That way, everyone knows what to expect (surprises are not usually appreciated). Remember that preparation is one of the keys to success, so do some research on their company beforehand and make sure you bring along copies of your proposal or presentation for everyone (translated if you can!).
Now for the meeting itself… firstly ensure that you arrive in plenty of time; tardiness is unacceptable in China and is seen as an insult. When it comes to negotiations and decision-making, patience is paramount. Don't mention deadlines and be prepared to wait a while before any decisions are made. Throughout the negotiation process, put on your best 'poker face' and try not to display any signs of weakness. Remember that you are representing your company, so maintain your composure and act professionally throughout the meeting. You don't want to risk getting lost in translation at any point (especially when it comes to making that all-important deal), so we would also recommend that you bring an interpreter with you.
Dining out
It's quite common to be asked out for dinner while on business in China, so it's important you know the dining etiquette in order to avoid any chance of offending anyone. In China there is a seating protocol based on hierarchy, so wait to be seated when you arrive. When it comes to food, you could be served up to 30 course, so we recommend that you just try a sample of each dish. Remember though that an empty dish at the end of the night suggests that you did not have enough food but not touching your food is also offensive.
If you're worried about topics of discussion, talk about art, climate and scenery – anything that displays your interest in the country really. Just avoid politics and business!
If you have any other questions about appropriate business etiquette in China or if you would like a quote for Chinese translation or interpreting email us or call us on 08450 345677 and we'll be happy to help!