El Gordo – what's it all about?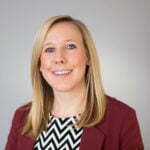 21st December 2015
Emily Robertshaw
El Gordo de Navidad, which translates as 'the Christmas fat one' is not only the biggest event in the Spanish lottery calendar, it's the biggest lottery in the world! It takes place every year on 22nd December in Madrid and this year there are 2.24 billion euros worth of prizes to be won. There isn't one big jackpot as such, but lots of smaller jackpots so more people have a chance of winning. In fact every 1 in 100,000 tickets is worth more than 3 million euros! More than 90% of the population take part and now everyone in the EU can join in too!
El Gordo originated in 1812, which makes it the second oldest lottery in the world. It first took place in Cádiz in southwest Spain and then moved to Madrid shortly after the Spanish Civil War; it's been held in Madrid ever since. The day before the big draw you'll see long queues winding through the streets of Spain with people eager to get their hands on one of the cash prizes. Although now you can buy your ticket online from websites such as Lottoland to avoid the hustle and bustle.
One important factor is that the lottery numbers aren't all available like they are for lotteries such as Lotto in the UK. Shops and online vendors are only allowed to sell tickets with certain numbers on meaning that some people travel miles to get the numbers they want. Other EU buyers obviously don't have the advantage of picking a store (unless they fly to Spain) so don't have as much choice when it comes to picking numbers, but it's all about luck anyway isn't it? At €200, the tickets cost a lot more than the regular £2 a line that we're used to in the UK, so people often buy a portion for €20, known as a 'decimo'. Businesses tend to buy group tickets.
There is a lot of anticipation every November when the El Gordo TV advert is released. This year's is all about a lonely nightshift worker and it tugs on your heart strings as much as John Lewis' 'Man on the moon'!
Why not buy a portion of a ticket or get a few people to chip in for a group one and see if you can make your Christmas extra special with a big win?