How to market your toys and games internationally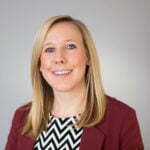 11th February 2020
Emily Robertshaw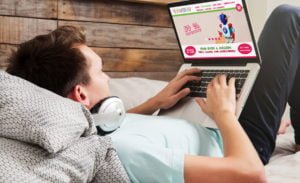 It goes without saying that every year around January and February we await the new toy and games trends that are announced at Toy Fair, Spielwarenmesse, Spring Fair and New York Toy Fair. This year we've already heard that LEGO is pledging to go fully green by 2030; Mattel has launched a new line of Barbies, including a gender neutral doll, a doll with a prosthetic limb and a doll with vitiligo; and that there's been a large board game and puzzle resurgence in 2020.
Trends change year on year and from country to country in the toy and games industry. So, when you're marketing your toys and games internationally you need to make sure to work with experienced, professional linguists who keep up-to-date with the industry changes and all of the terminology that goes with them.
Translate your packaging and instructions with precision
We've all laughed at mistranslations that appear on packaging when we've seen them on the shelves, but they can really damage your brand. You don't want photos of your packaging to end up on a 'translation fails' list.
Working with a specialist agency will ensure that all safety information is translated correctly on your packaging. Your agency will not only choose translators with significant experience in the industry, but they will also perform quality checks on your translations. That means you don't have to worry whether your Arabic is displaying correctly and from right to left or that all of the languages are consistent with each other because it's something your agency will always check before everything goes to print.
Not only will these quality checks mean that distributors and wholesalers will have more confidence in your brand from the outset, it will avoid any legal issues of safety requirements not being correct for the country you're exporting to.
Terms and conditions and licensing agreements by legal specialists
Just as you'd always have legal specialists look over your terms and conditions and licensing agreements, you need to make sure you have legal specialists translate them.
Your legal translators should be suitably qualified and experienced and will ensure that your legal terminology is correct. If you use translators who aren't either specialists in the legal field or professional translators, you risk errors in translation. This can have serious legal consequences.
Creatively translate or transcreate your Amazon listings
You're selling your products on Amazon and now you want to sell them to all of your target markets. They need to stand out from everything else, so as well as making the copy of your original listing as persuasive as possible, you need to mirror that in your target languages too.
Creative translation is one option. This is the process of working with specialist marketing translators. They not only translate your copy in a creative way but often provide guidance on what works in a particular culture in terms of design and images.
Transcreation is something you should consider when you really need your copy to sing! Transcreators have more freedom to stray from the original than creative translators. They are vital when it comes to translating slogans or taglines for your toys and games or even translating rhymes!
At Andiamo! we offer both creative translation and transcreation, so get in touch to find out more.
Subtitle your promotional videos
A great, cost-effective way to reach out to new markets is to have your promotional videos subtitled. If you have promotional videos of toy demonstrations or information about your company, have them professionally translated and subtitled. It'll be a fraction of the cost of having voice-overs recorded in other languages.
They're great for sharing on your website and on social media platforms. So, why not consider reaching out to a bigger audience and get your videos subtitled too?
Find out more about subtitling here
Have translators on standby for foreign language enquiries
Once you export your toys and games internationally and have other languages on your Amazon listings and website, it's likely that foreign language inquiries will start coming in. Make sure you have translators on standby so you can deal with them as quickly as any other inquiry.
If you work with agency, they always have translators available for unexpected requests into new languages too.
So, what is the best way to market your toys and games internationally? Depending on your needs it is to work with a specialist agency to have your content translated, transcreated or subtitled.
If you want to find out more about our experience in the toy and games industry and how we can help you market toys and games internationally, get in touch on 08450 345677.