Leeds through time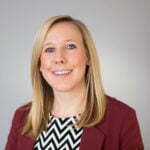 29th June 2017
Emily Robertshaw
Andiamo! HQ is based in Leeds, so we're taking you on a journey through the city's history to see how past events have helped Leeds to become the amazing hub of arts, culture, music and shopping that it is today. 
1790
Matthew Murray designed and built the world's first steam locomotive in Holbeck, south Leeds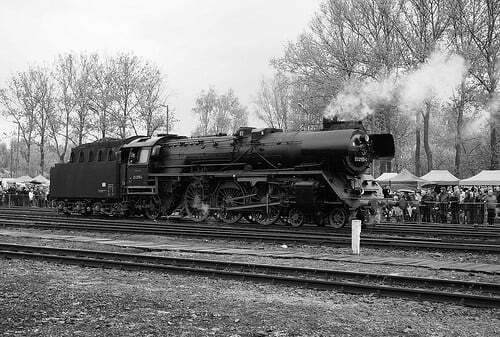 1800s
Communist pioneer Karl Marx wrote articles for the Northern Star and Leeds General Advertiser newspaper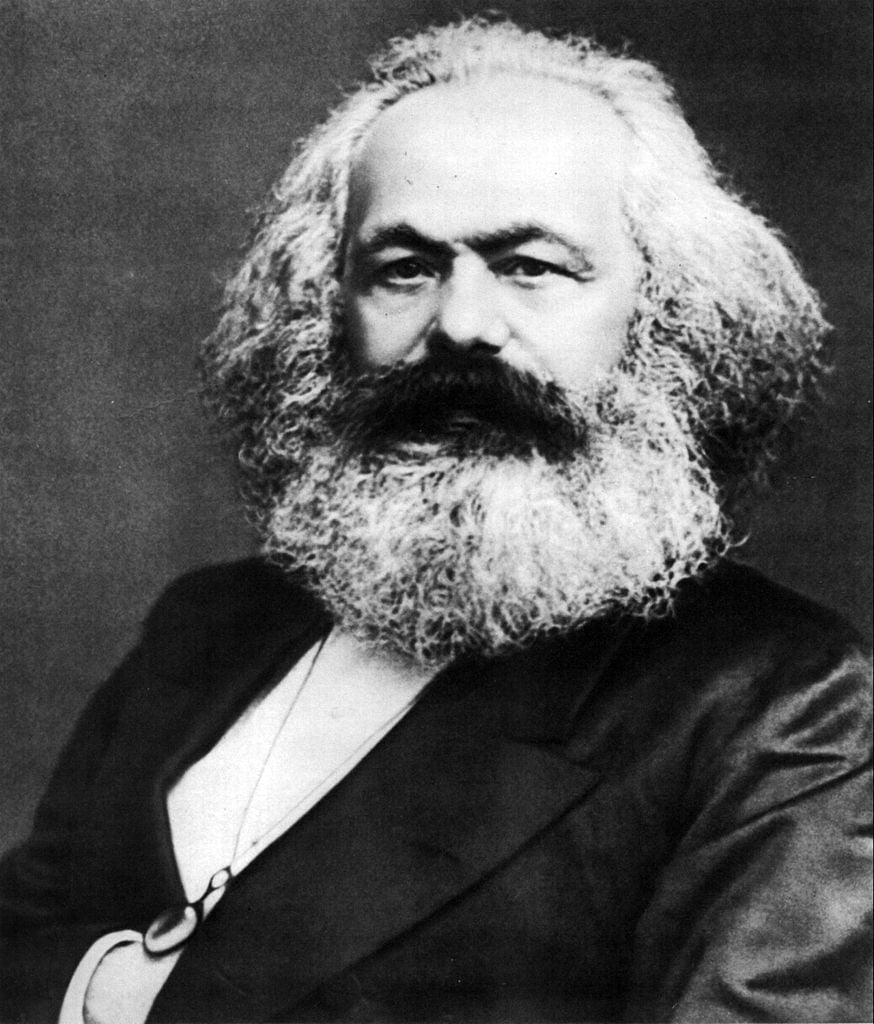 1858
Leeds Town Hall was built on Park Lane in the city centre. The Baroque architecture is stunning and the hall is used for many cultural events today such as Leeds International Film Festival and various beer and food festivals.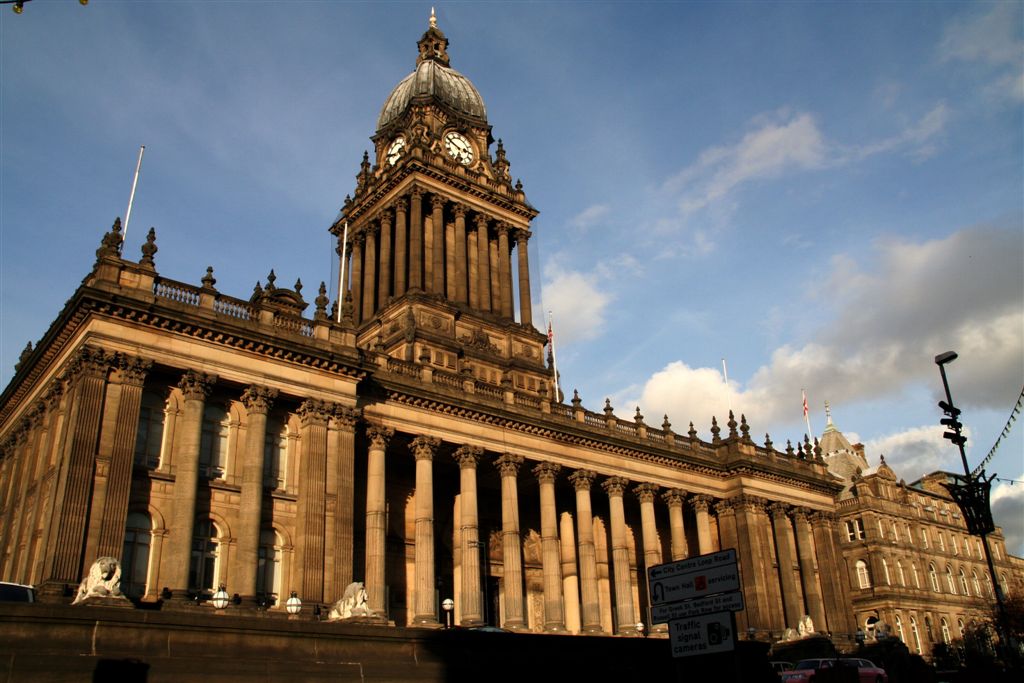 1863
The Corn Exchange opened, which was originally used for business transactions and deals between the corn dealers and merchants. It's now filled with cafés and boutique shops and hosts regular record and vintage fairs.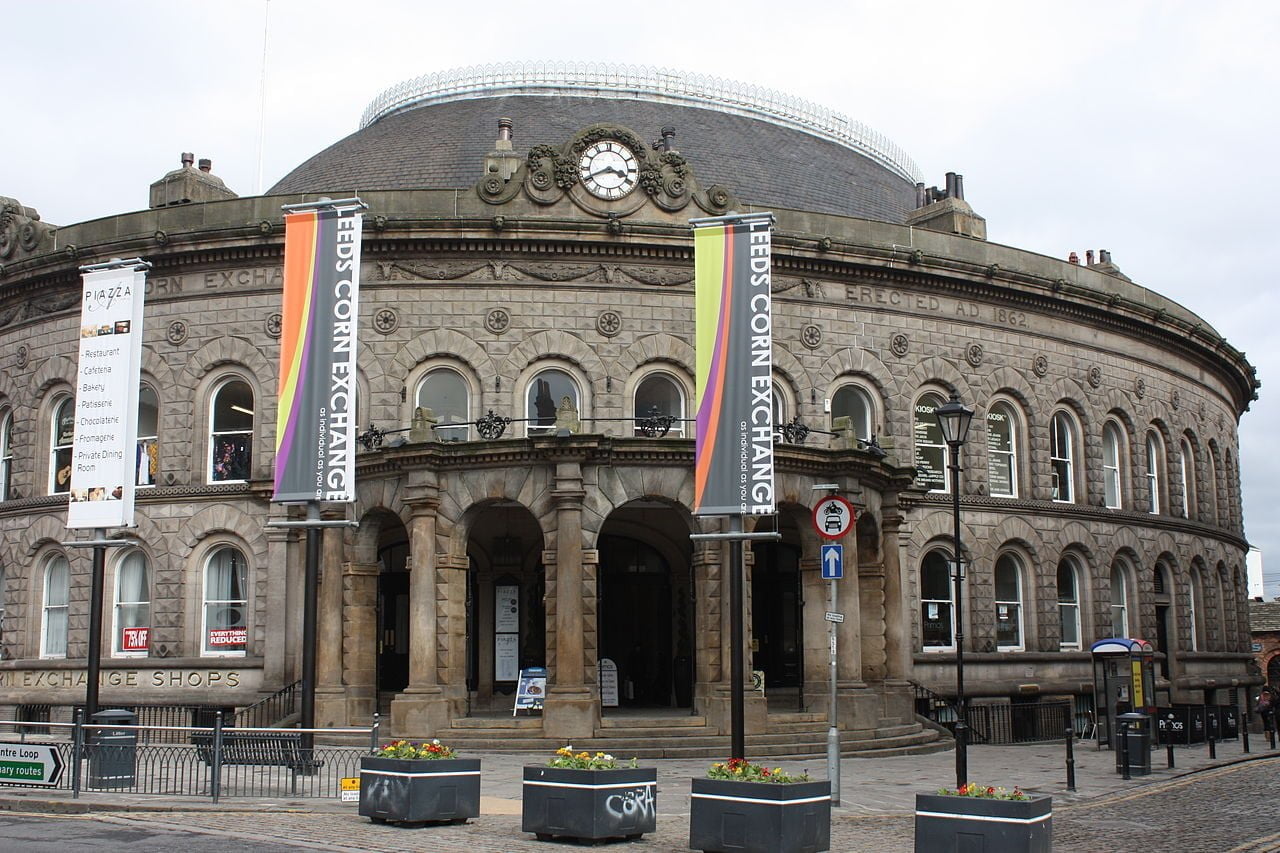 1878
Leeds Grand Theatre was built. It took 13 months to build and the first performance on 18th November was 'Much Ado About Nothing'. Since then The Grand has been the venue of choice for shows such as Dirty Dancing, Wicked, Chicago and many of Northern Ballet's performances.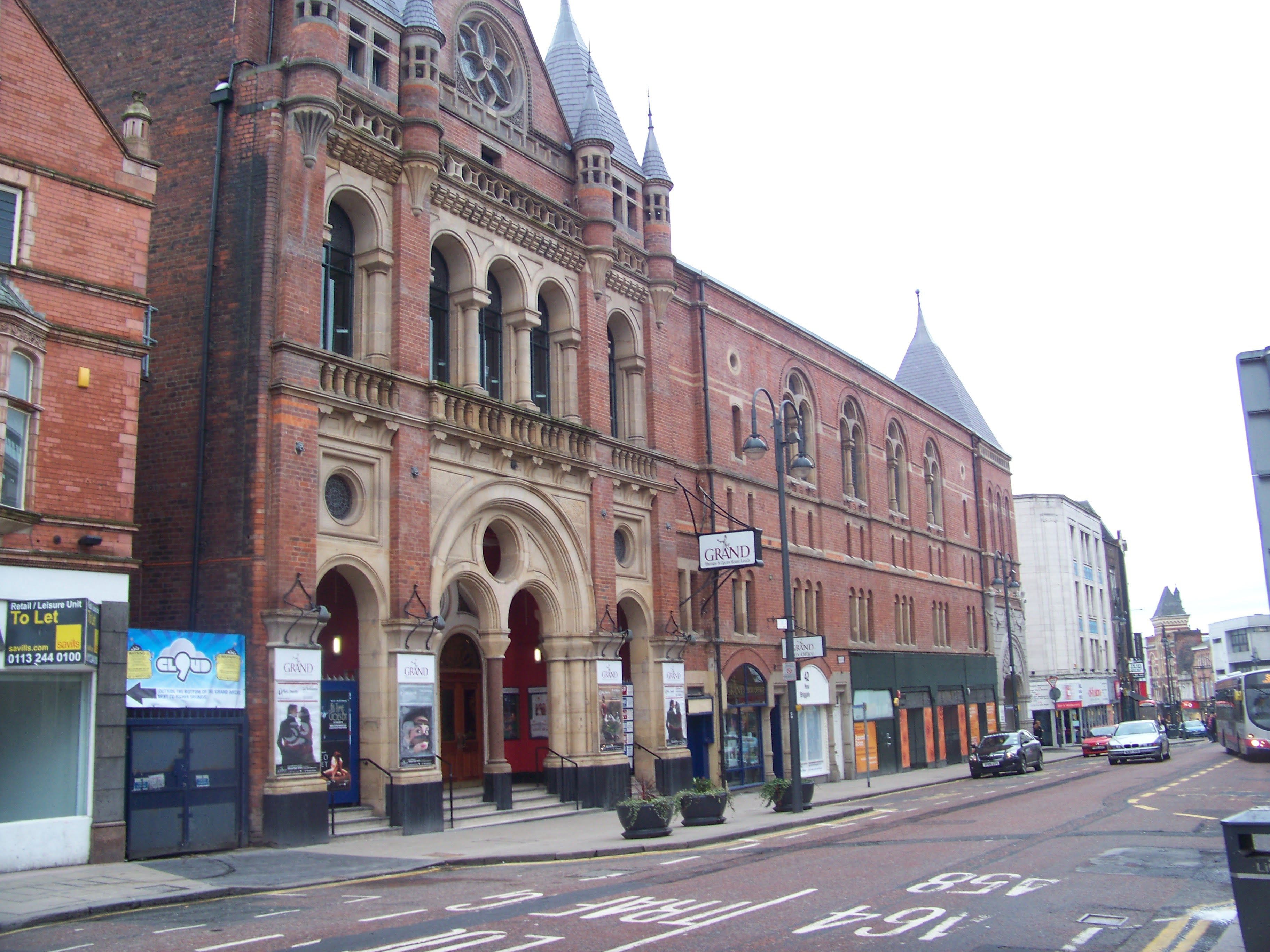 1884
Founded by Michael Marks, Marks & Spencer (M & S) started as a market stall, selling small knick-knacks such as yo-yos at Kirkgate Market in Leeds.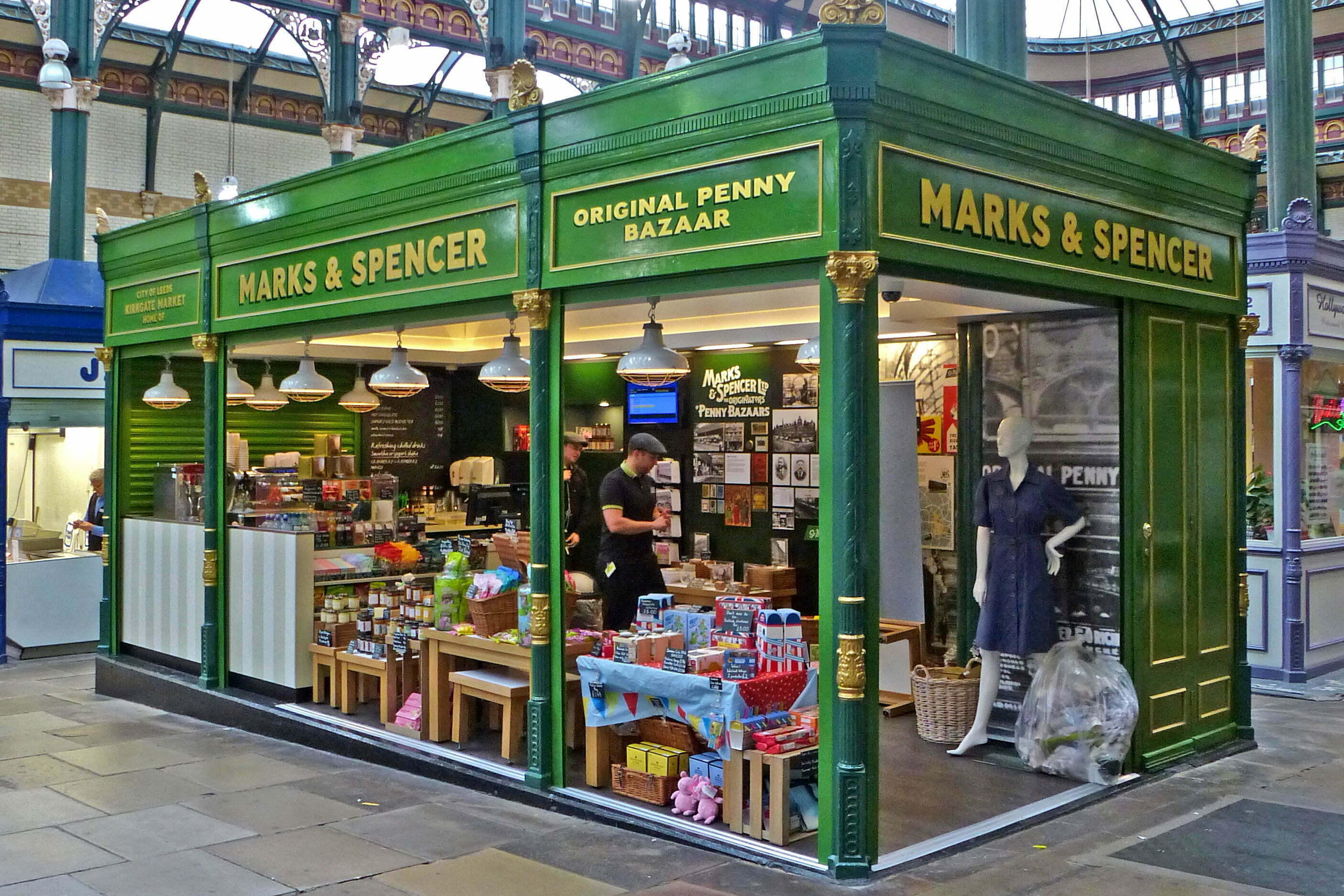 1888
Leeds produced the first ever moving picture, created by Frenchman Louis Le Prince. The black and white, silent film is called 'Roundhay Garden Scene' and was shot at Oakwood Grange in Roundhay, north Leeds.
1893
On 4th January Leeds' growing textile and engineering industries as well as the booming trade with America, due to the Leeds-Liverpool canal, led it to be granted city status.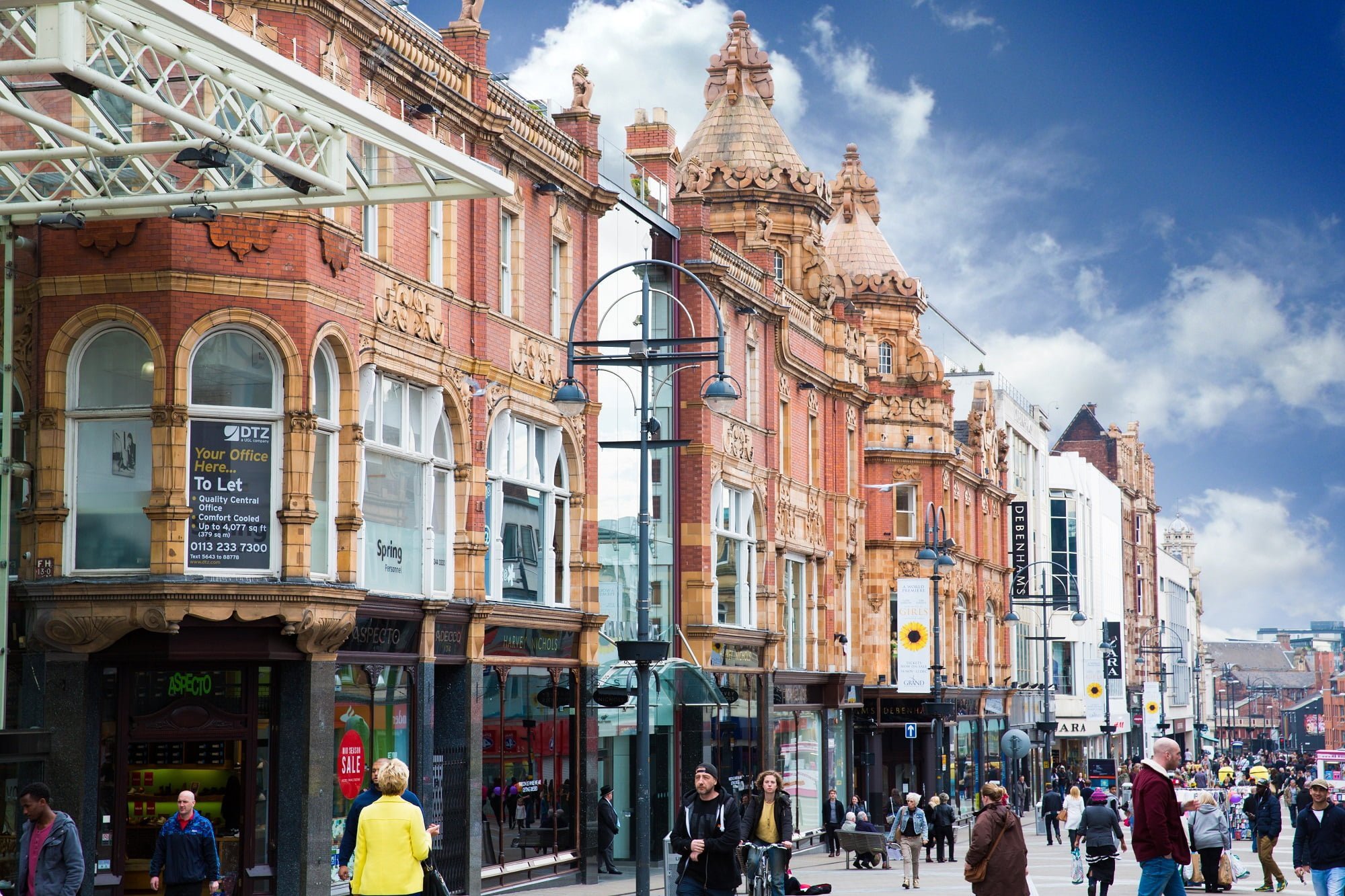 1904
Leeds University was founded and is now a top university ranked 14th in the Complete University Guide.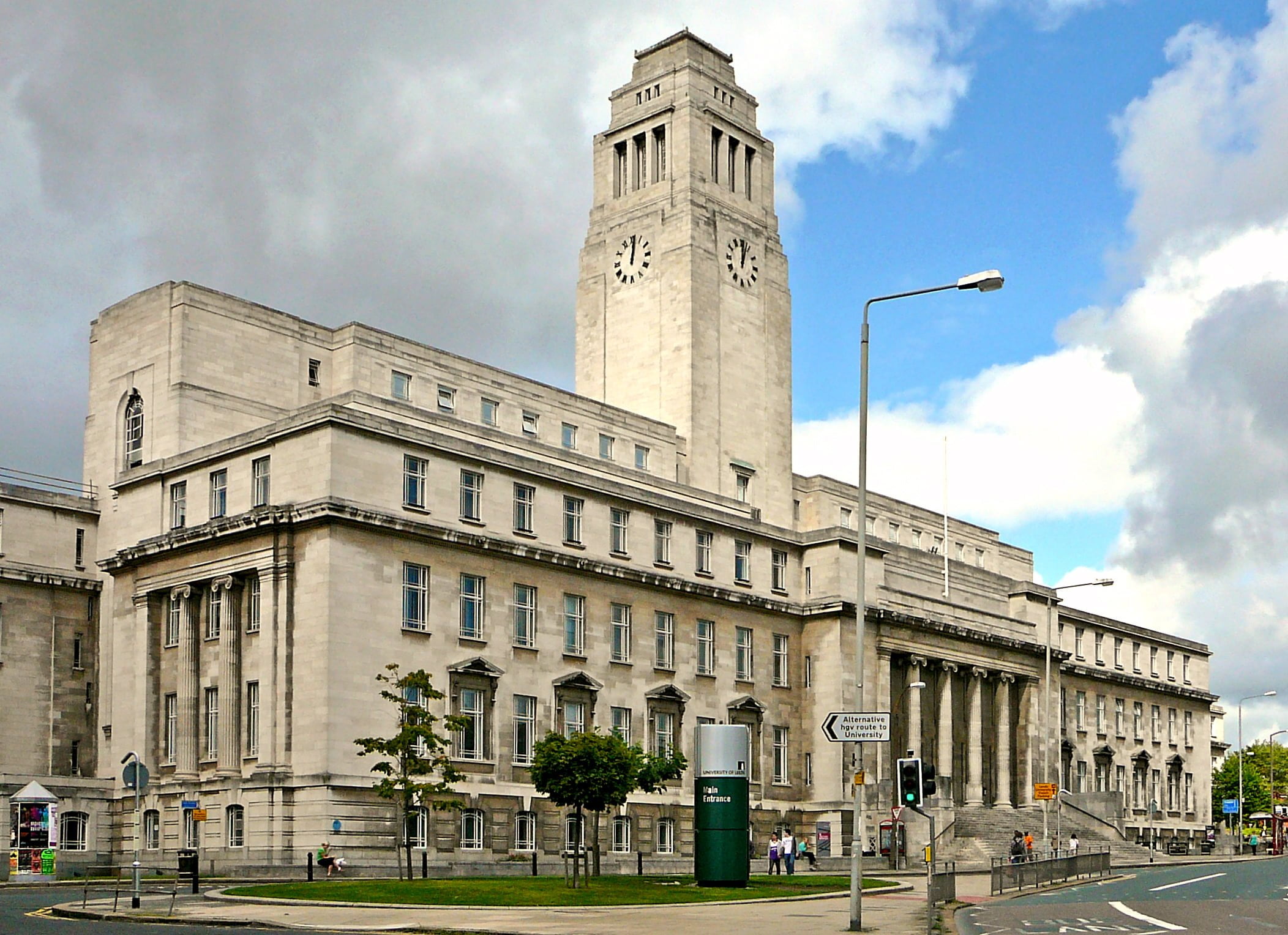 1913
Leeds ironmonger, James Henry Atkinson, created the classic spring-loaded mousetrap dubbed "Little Nipper".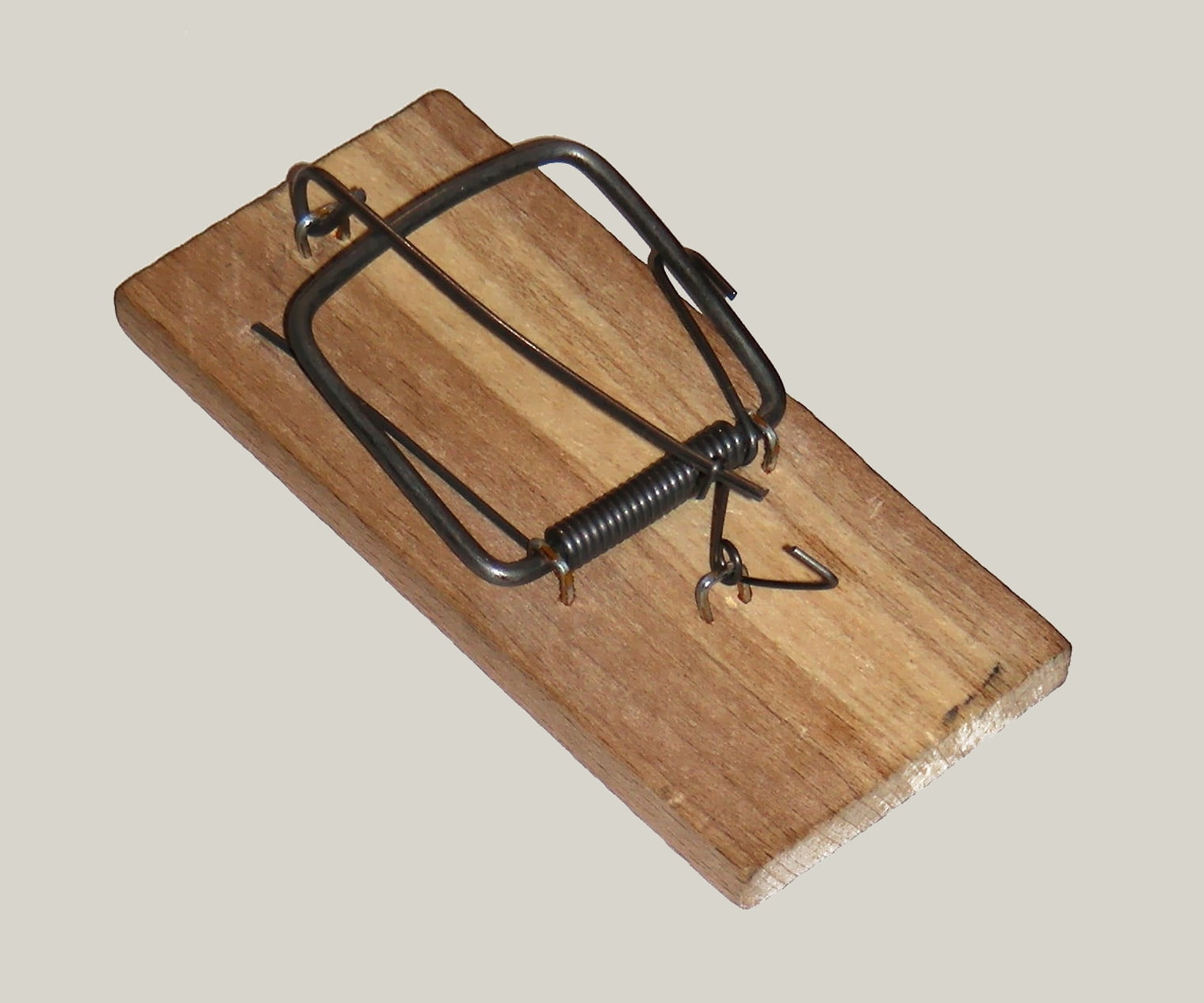 1914
On 7th November the Hyde Park Picture House was built and is the last surviving gas lit cinema in the UK. It also retains many of its original features, like the external ticket booth, a barrel-vaulted ceiling and ornate balcony.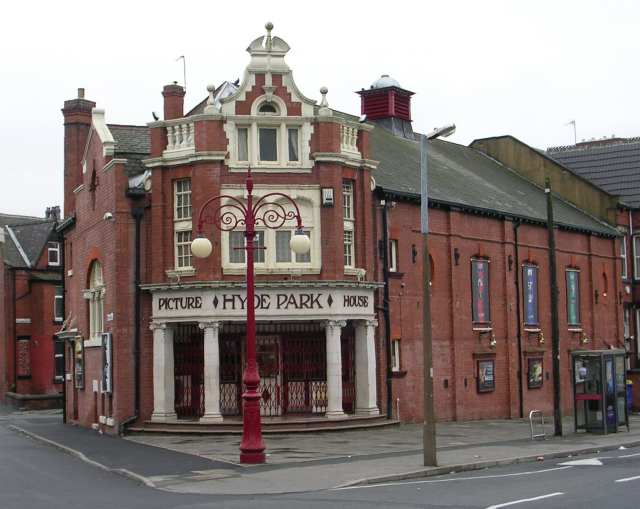 1919
Leeds United F.C. was formed following the disbanding of Leeds City F.C. by the Football League and took over their Elland Road stadium.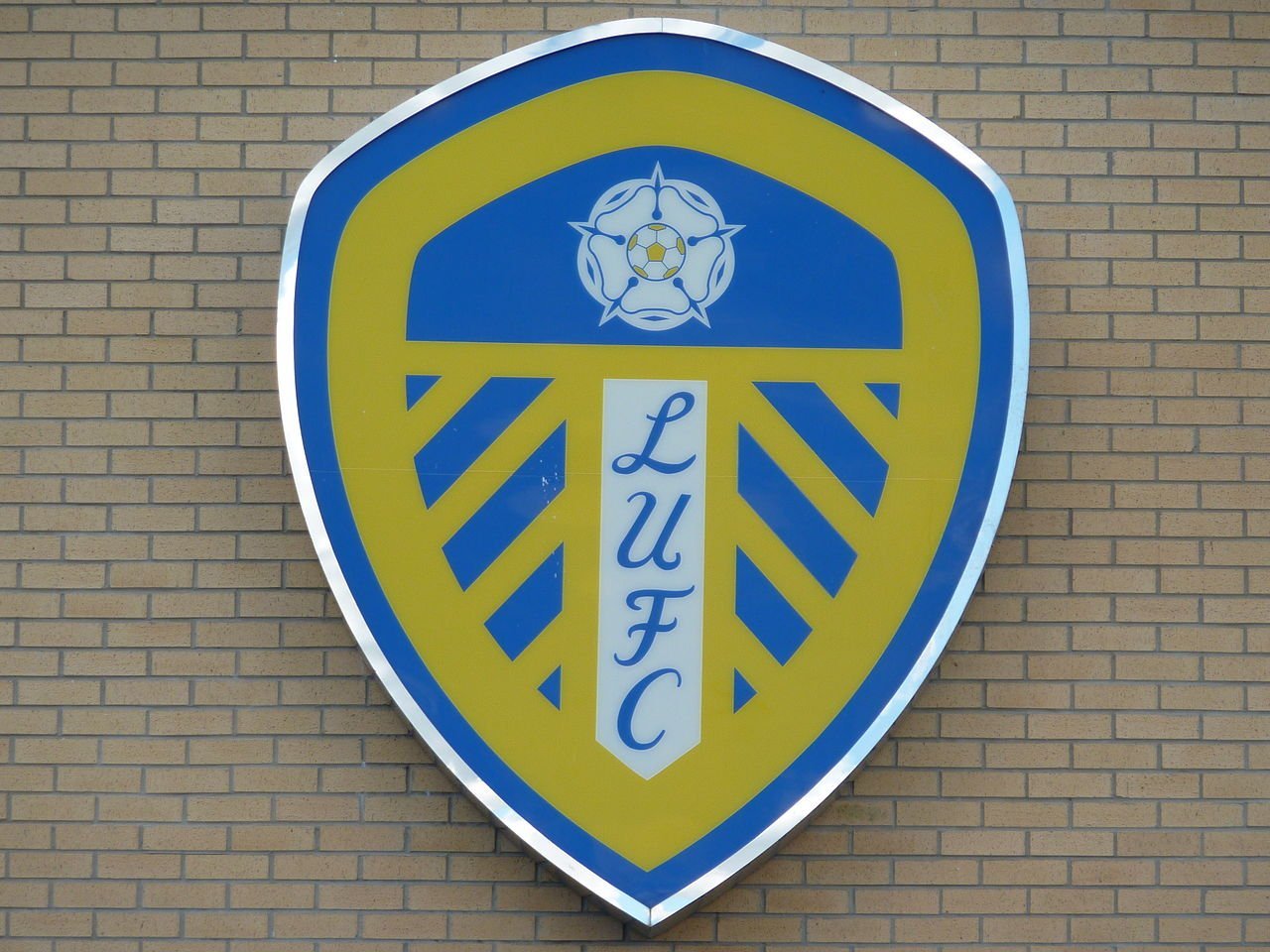 1932
On 17th September the long-awaited Lewis's department store first opened its doors to the public on Leeds' main street, the Headrow. The street was widened by 80ft to fit in the huge building. The chain went into administration in the 1990s and the huge space is now home to Argos, Sainsbury's and T.K. Maxx.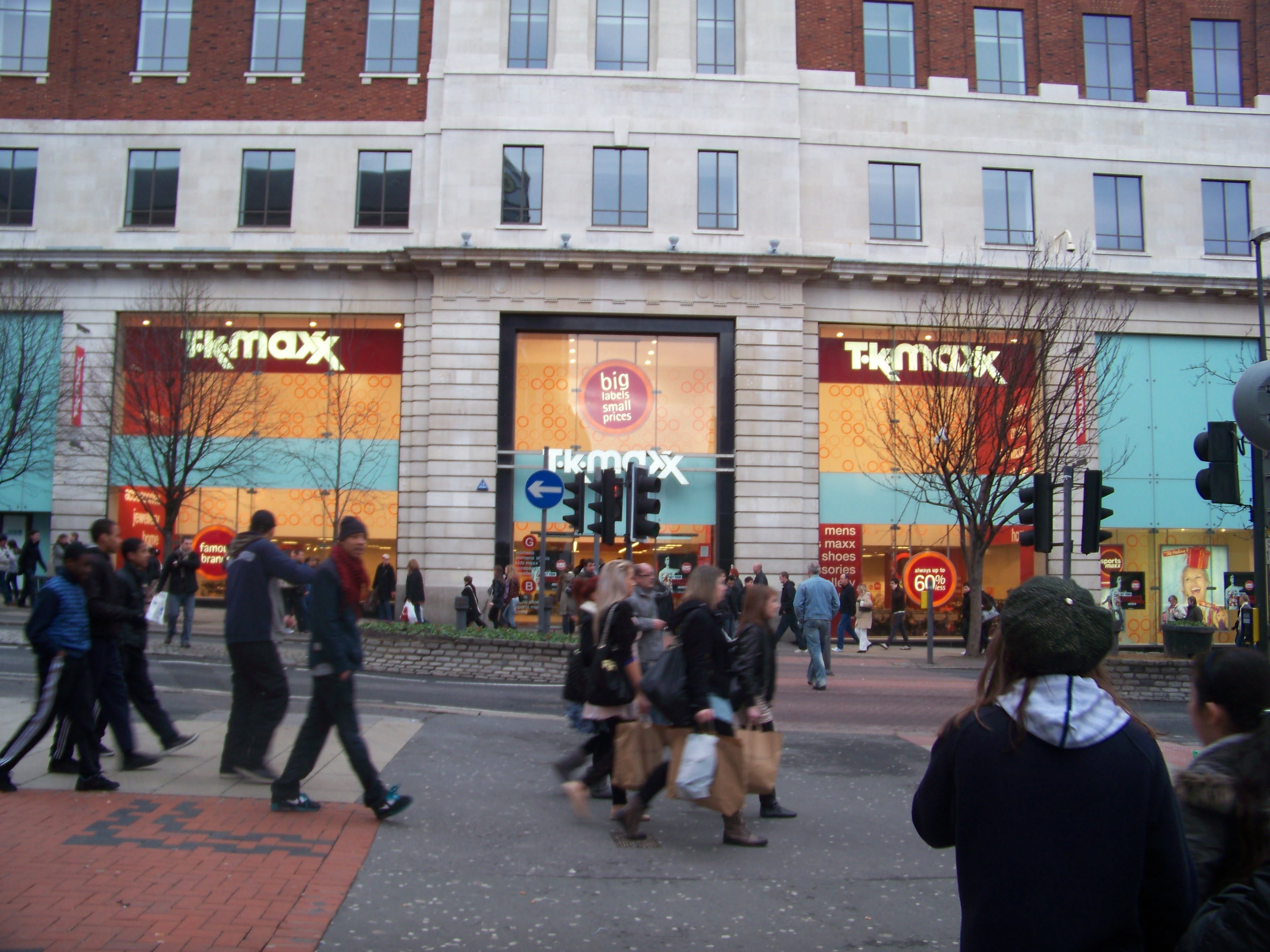 1949
Waddingtons board game makers, founded in Leeds by John Waddington, made the first ever board for the game Cluedo. The game was initially called Clue and is still Clue North America to this day.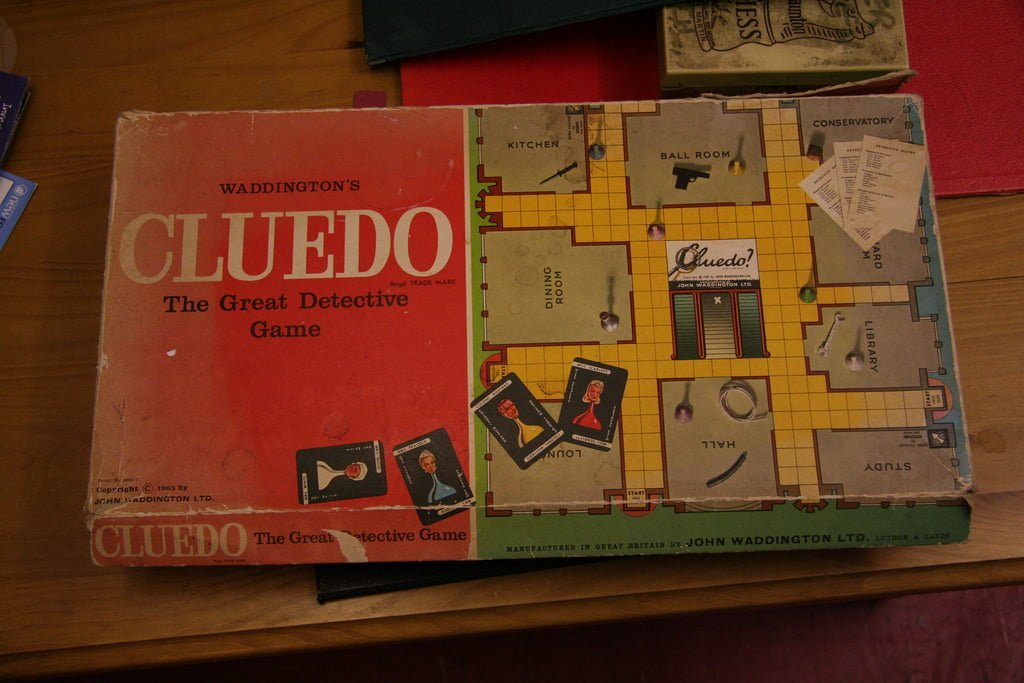 1952
Harry Corbett, nephew of the fish and chip icon Harry Ramsden, who used to play piano in his uncle's fish and chip shop in Guiseley, north west Leeds, put on the first Sooty and Sweep show. It is now the longest running children's programme in the UK.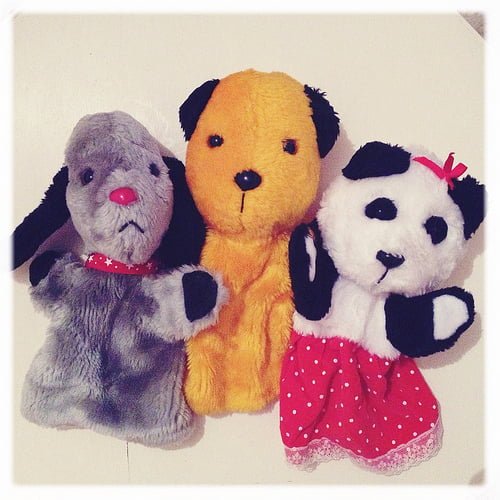 1967
Scientist Brian Boffey accidentally created Jelly Tots, while experimenting in Horsforth in north west Leeds.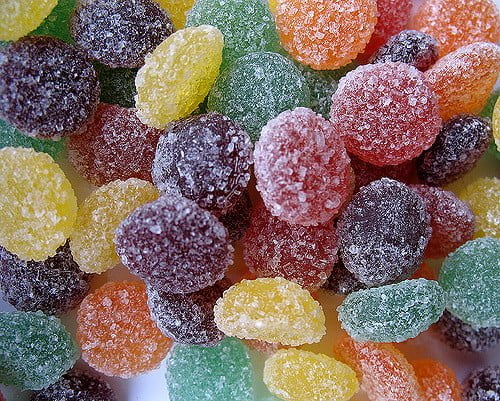 1996
On 30th March, The Royal Armouries museum opened, which is home to an enormous collection of armour through the ages, including elephant armour!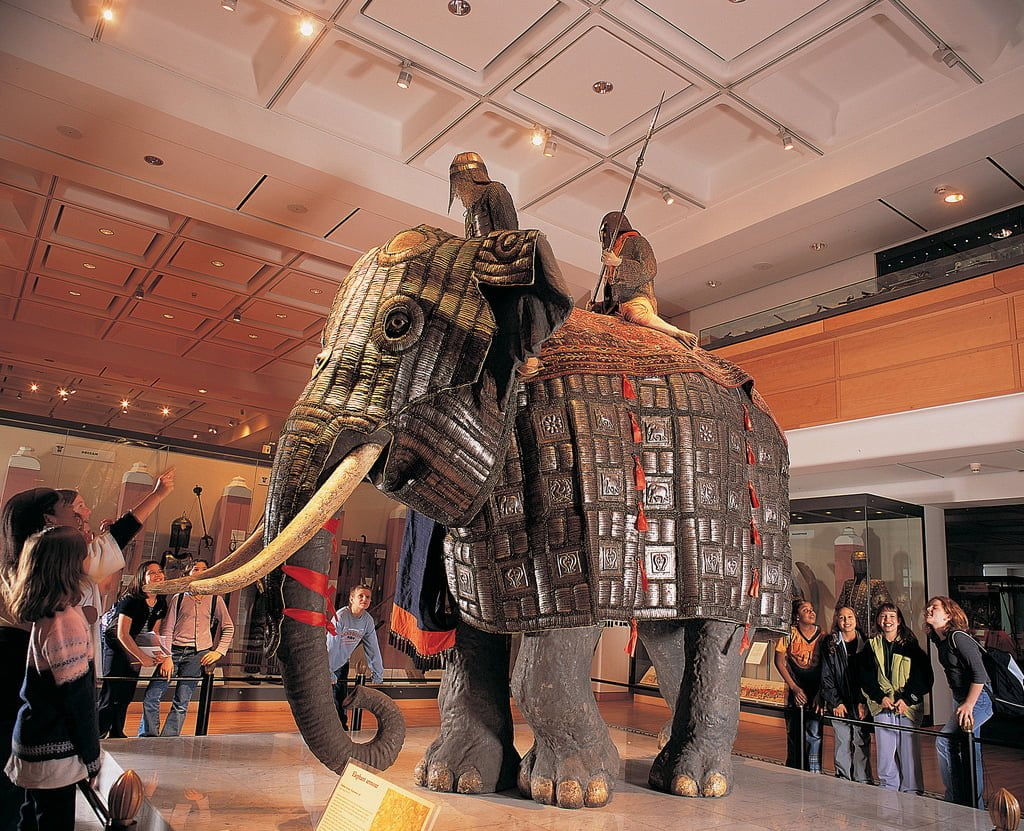 2000
In December, £12m development Millennium Square opened and contains stunning pieces of public art and the Mandela Garden.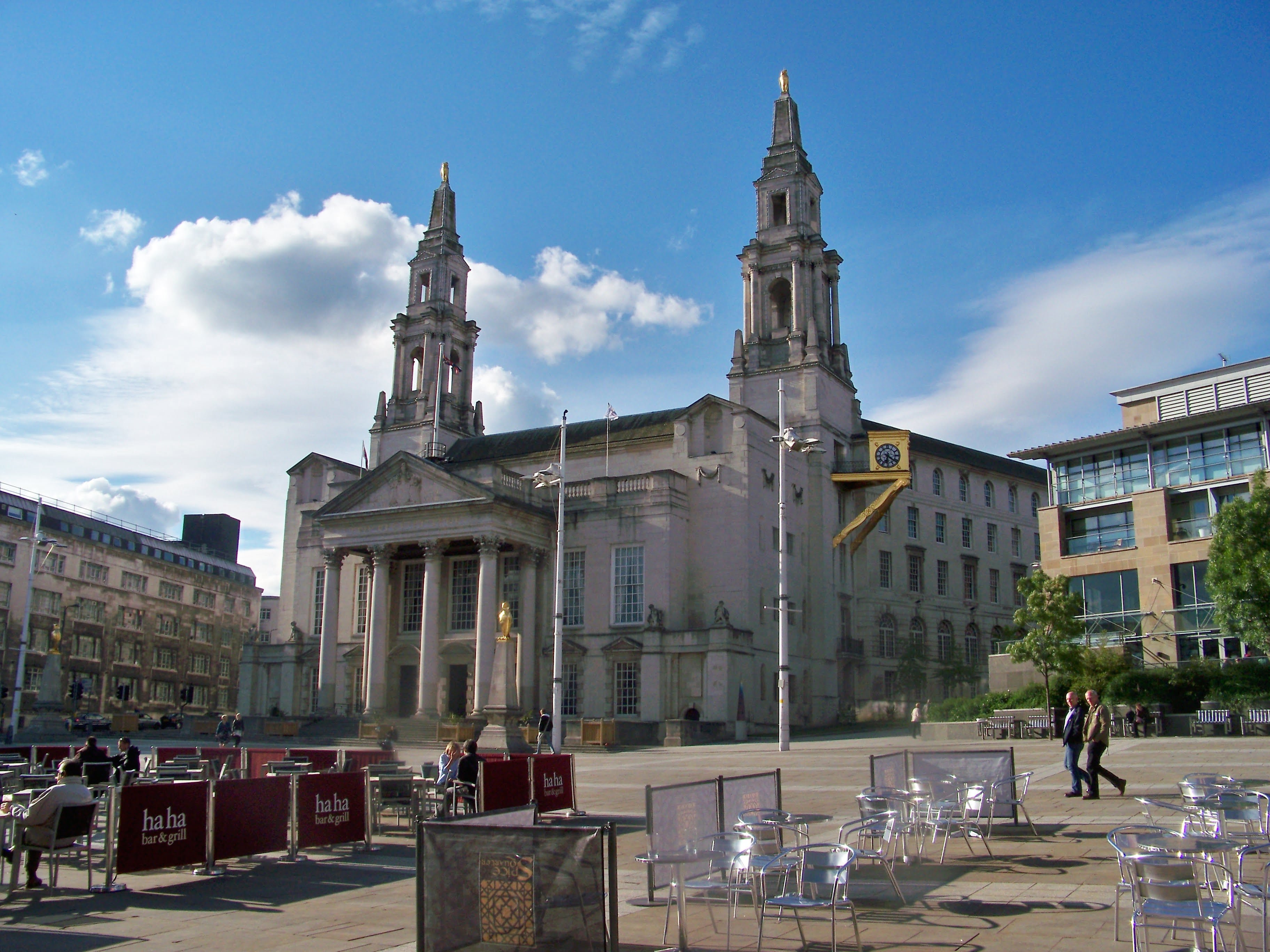 2013
On 21st March Leeds Trinity shopping centre opened, linking all of the major shops in the city centre.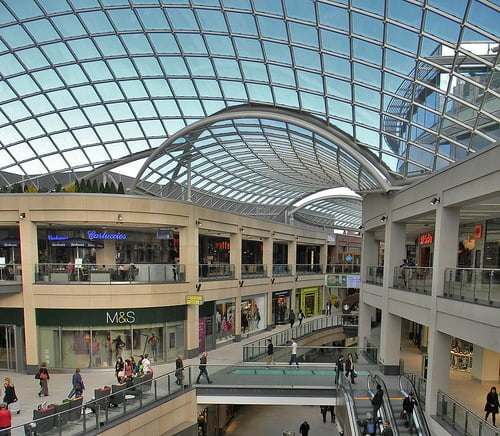 2013
On 4th September, major entertainment venue the First Direct Arena opened and has already hosted acts such as Elton John, Michael Bublé and Cirque du Soleil.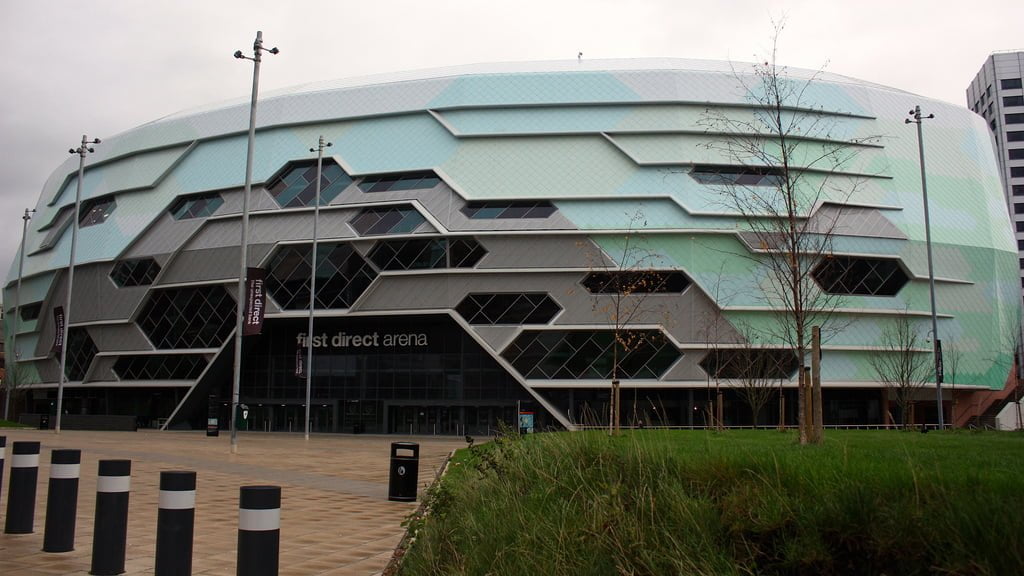 2014
In July, Leeds city centre was put in the spotlight as it hosted Le Grand Départ for the world's largest event Le Tour de France. Since then, Leeds has also hosted two of the ITU World Triathlon Series.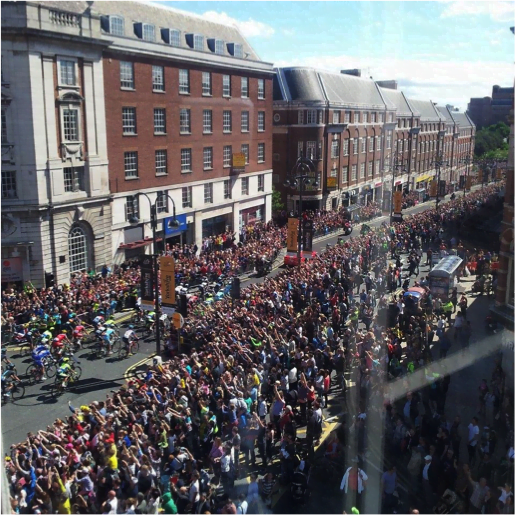 2016
On 20th October, Leeds Victoria Gate shopping centre opened. It houses the biggest John Lewis outside of London and a huge modern casino. It's rumoured to be opening and American-style rooftop bar too!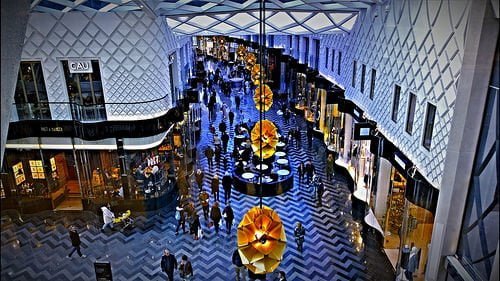 In the next few years there are plans to revamp Leeds City Station, Quarry Hill where the West Yorkshire Playhouse is located, The Merrion Centre and also for HS2 to link Leeds to London. We're very proud to be from Leeds and if you haven't visited our wonderful city, we highly recommend it!
Leeds Briggate image courtesy of Hannah Webster