Quality rules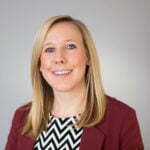 26th November 2012
Emily Robertshaw
You're looking for someone to build you your perfect home.
Which builder do you choose? Andy or Dave?
Your dream home
Dave
You saw Dave advertising his business online. His adverts are everywhere. He's got a pretty nice website and claims to have a string of great clients to his name (though you don't seem to be able to get through to any of the references he's given you). He doesn't seem to care about your dream home as much as Andy, but that doesn't matter because he'll build your house for half the price, he'll get it done in a week and he can start first thing tomorrow!
Andy
Andy was recommended by a friend. He's got a great track record (and you know it's an honest one because you've checked his references and they were great). He really seems to care about your new home-to-be and you can tell he's listening and responding to everything you've got to say. He might take a tiny bit (just a tiny bit) longer to complete the house (and he'll also charge a bit more than some competitors) but he insists that, all in all, he's the best value for money in the long run and your house will be of the highest quality!
Who to choose?
Both of these builders will leave you with a house that looks great on completion.
On closer inspection…
Who will you choose?
I think I'll go with Andy…
I like Andy's business best because:
he's got a proven track record in building quality houses
he was recommended by a friend (always a great sign)
he asks lots of questions and responds to what I've got to say
he never makes me feel stupid
he actually cares how my new home will turn out
he takes his time to do the job well
I trust him
I reckon Andy will build me a well-made home.
Does this have anything to do with translation?
In a roundabout way – yes, absolutely!
Cheap and cheerful translations ultimately show their cracks and risk ruining business reputations.
So keep an eye out for the Daves of the translation world, else you might end up with a translation that collapses your business overseas as quickly as you built it.