Scandinavian travel ideas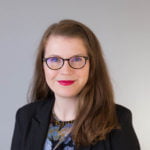 9th November 2016
Amy Robinson
If you're trying to decide on your next holiday destination and have never visited Scandinavia – why not try something different? Sweden, Norway and Denmark have low population densities compared to the UK, and all three have a wealth of dramatic yet peaceful landscapes and plenty of outdoor activities to offer, as well as stylish city breaks, meaning that it's more than likely you'll be able to find a quiet hike or a cultural city corner all of your own.
Sweden
Stockholm's old town, or Gamla Stan, offers a great opportunity for soaking up Scandi culture, and has colourful houses, cobbled lanes, bars and cafés for you to wander through and take in. Get a sense of perspective and take some photos of city views from the top of the Ericsson Globe at the SkyView attraction, or learn about Swedish maritime history at the Vasa museum, which contains the only preserved 17th century ship in the world.
Alternatively, if you're an ABBA fan, you've come to the right place and can enjoy all the band's popular hits at ABBA The Museum and Swedish Music Hall of Fame. If you go before the end of 2016, you may even be able to catch the temporary exhibition 'GOOD EVENING EUROPE! 60 Years of the Eurovision Song Contest'.
If cars are more to your taste than crooning, a trip to the Volvo Museum in Gothenburg may be in order, followed by a walk around one of Europe's largest botanical gardens. Pick up some fresh seafood at the Feskekôrka or 'fish church' in Swedish, and take a boat ride round some of the islands which make up the Gothenburg archipelago.
Norway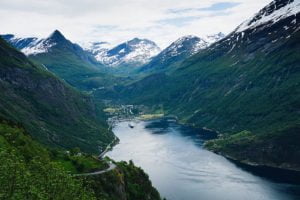 Norway's capital city Oslo has some interesting art museums to choose from, such as the Vigeland Museum and Park, along with some more off-the-wall choices such as the world's largest collection of miniature bottles, The Mini Bottle Gallery, and Popsenteret, which details the history of Norwegian pop music. Depending on the season of your trip you can visit the Oslo Winter or Summer Park for skiing or climbing activities respectively, and after all that excitement you can unwind at Scandinavia's largest spa, The Well.
Norway has a whole menu of hiking adventures to choose from, and Norwegians are passionate about the great outdoors. If you are planning a summertime or autumn trip there will be stunning views on offer on clear days, some of the most picture-perfect hikes are in the Forsand and Odda regions, but there are many Norwegian national parks to explore, so bring sturdy boots and an open mind! The Norwegian tourism website offers good advice on safety, sustainability and hike grading for different ability levels.
Denmark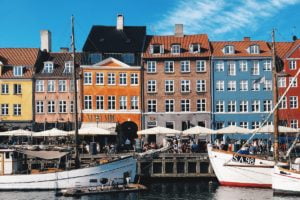 On the other hand, if you're not quite ready to go full Wild, we think Denmark would have something for you if you're sticking to the Scandinavian theme. Copenhagen is an excellent cultural city break, with Funen and Aarhus being good choices to travel on to and stay for a few days as they are only a few hours away by train.
Copenhagen is a bustling city, and is absolutely packed with things to see and do, so you'll have no problem filling your schedule here, and will probably leave having a good idea of what you'd like to pack in on your next visit! Danish food has more to offer than just pastries (although of course their patisserie fare is second to none), so we'd recommend you try some savoury dishes in local restaurants. How about an open-faced sandwich, smørrebrød, for lunch by the harbour while people watching, or if you're feeling flash you could visit the Nordic restaurant 'noma', which is ranked as the fifth best restaurant in the world (and previously featured on Masterchef). The National Art Gallery and the Rosenborg Castle are great cultural attractions which are situated quite near to each other, so would make good stops on a self-led walking tour, and the city's Copenhagen Card includes certain modes of transport and entry to 73 different attractions and museums, offering flexible options for 24, 48, 72, or 120-hour trip durations. If you fancy resting your legs after walking or cycling, you can always take a hop-on, hop-off canal boat ride and see the city's attractions from the waterways.
Funen is an island right in the centre of Denmark, and has a contrast of man-made and natural attractions, the best of both worlds. Nicknamed the 'garden island', this green haven is the birthplace of Hans Christian Andersen and boasts peaceful beaches as well as impressive structures such as Egeskov Castle, a red brick castle built on a lake. Funen (or Fyn in Danish) is also home to Denmark's third largest city, Odense, and like most places in Denmark there's a good network of cycle routes to explore on the island. This would be a great destination for families!
After spending a few days taking in the outdoors in Funen, why not consider heading on to Aarhus? There are some excellent historical museums to visit, such as the Old Town Museum, which recreates Danish life in the olden days, and the Moesgaard Museum, which will give you a taste of prehistoric Denmark in a very modern architectural setting. Before you leave, take advantage of the shopping Aarhus has to offer, and top up on some classy Danish design souvenirs to take home as mementos.
We hope you've been inspired to book your next trip to Scandinavia!