The fall of the Berlin Wall – 25 years on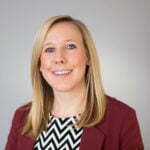 7th November 2014
Emily Robertshaw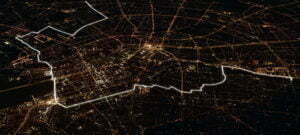 Up to 100,000 visitors headed to Berlin on November 9th 2014 as it marked the 25th anniversary of the fall of the Berlin Wall. A new temporary wall made up of 8,000 illuminated white helium-filled balloons lit up the city! The Lichtgrenze (Border of lights) designed by Marc and Christophe Bauder, will be strung through Berlin Wall Park, past the Berlin Wall memorial and along the river Spree, past the Brandenburg Gate up to Oberbaumbrücke.
On 13 August 1961, without any prior warning, the German Democratic Republic built a wall that completely encircled West Berlin. Along the 155km wall, there were 302 observation towers and more than 11,000 guards to prevent East Berliners from fleeing to the West for a better quality of life. During the 23 years that the wall stood around 5,000 East Germans snuck out to the West, the majority of them using bribes and forged documents to get through Checkpoint Charlie – the only way to cross the border.
So how was the weekend commemorated?
There were plenty of tours going on, including a guided cycling tour along where the wall once stood, a tour of former East Berlin in an actual East German Trabant car, and tours of Checkpoint Charlie and the East Side Gallery. There was a special 'Fall-of-the-wall' package offered by the Adina Apartment hotel which combined a visit to Checkpoint Charlie with a 3-course dinner of typical East German food. There were visits to former watchtowers, a special exhibition at the Schöneberg museum and a conference during which political scientists from across the globe presented their research on the Berlin Wall.
On Sunday 9th November thousands gathered for a street festival in front of the Brandenburg Gate where concerts were held featuring acts such as famous conductor Daniel Barenboim and singers Udo Lindenberg and Peter Gabriel. A large press conference on life during the divide was held, with speakers including Chancellor Merkel, who grew up as a communist in East Germany, former Soviet statesman Mikhail Gorbachev and witnesses to the era. All of this was just the build up to the grand finale! At 7pm all 8,000 balloons were released to Beethoven's 'Ode to Joy' in the last commemoration of the fall of the Berlin Wall.

I've been speaking to some of our German colleagues who've given fascinating insights into what the Wall meant to them and how they felt living in the East/West divide.
Beeke's account
I was born in 1965, so I am the generation for whom the Wall was an absolute reality growing up, simply a given. We didn't know a 'before', and for me the GDR was a big blank, the 'other', where everything was done differently. Those were the decades of the Cold War, the Iron Curtain, a real fear of the communists and the colossus USSR (which for Germany was physically closer than for any other Western European country). I remember the scare stories about the regime in the Eastern Bloc, the Soviets and the GDR. We all knew that if it came to a war between the US and the USSR, it would take place in Germany, and we'd probably all be wiped out. That was the feeling back then… which is why the peace movement in the 80s was such an important force. And this divide seemed so solidly established, I never expected it to change.
I left Germany in 1985, before the fall of the Wall, and in 1989 I was at college here in London, watching events from a distance. That's why even today, my mental image of Germany isn't quite up-to-date, and I'm pretty vague on the 'neue Länder', as the former GDR is often called.So I'm perhaps not very typical and representative of how native Germans have dealt with all this, I'm afraid…  I did visit the newly reunited Berlin, must have been 1990 or 91, and I was struck by a couple of things: How most traces of the 'Wall' – which after all was not just a simple concrete divider, but a really wide strip of no-man's, land, a literal death zone – had already been removed. Mostly you could only see the patches in the street surfaces, everything else had already been removed. And visually, East and West were really very different, bright and colourful on one side, grey and drab in the other. I had thought that was exaggeration, but it was extremely noticeable.
I know that there is still a definite cultural / mental / divide between East and West, it's very much a reality for many people. An interesting phenomenon of recent years is 'Ostalgie' (nostalgia for the East, the old days of the GDR). Many people feel life may have been harder, with lots of restrictions, but also more communal, cooperative and genuine, less dominated by consumerism, competition and superficial concerns. It's a fair point, but I don't know anyone who'd really want to turn back time, despite the grumbling.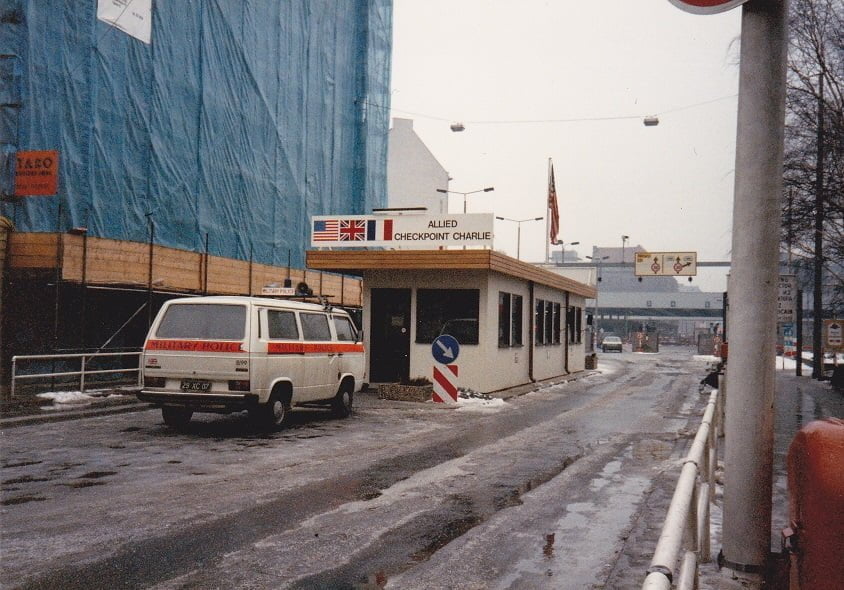 Susie's account
Born in 1968, I grew up in the Western part of the divided Germany and would never have dreamt that the status quo I was used to might ever change. When a friend of mine and I saw the fall of the Berlin Wall on TV, I think our first reaction was something like disbelief, even horror – a feeling of "what now?" What were we in the West supposed to do with all those "other" Germans who were so different from us? Almost immediately, we ventured into the East, to Karl-Marx-Stadt (now Chemnitz again), where everything looked so different to what we were used to in the West. After hearing so many DDR citizens tell their stories, and making friends with quite a few of them over the years, I'm now more than glad that the East German nightmare stopped when it did. 25 years after the fall of the wall, there are still some differences (mostly economic), but culturally, the reunification has in my opinion enhanced both parts of Germany, and it certainly made us an example of a peaceful revolution on a completely new scale.#
And a final note from our General Manager, Miranda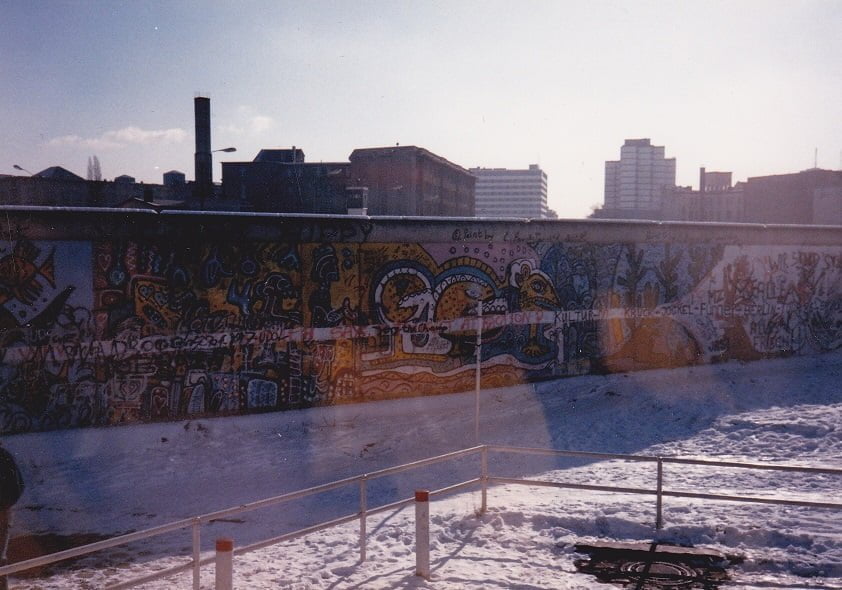 I remember clearly visiting Berlin for the first time in 1987, being struck by how modern and clean it was and all the bright lights. I also remember the very eerie feeling I had going through Checkpoint Charlie and seeing 'the other side' in East Berlin. The contrast couldn't have been greater. It was like stepping backwards in time and seeing everything in black and white instead of colour. All the buildings were grey and stuck in my head is an image of a toy shop with old, tatty dolls in the window that were more akin to a charity shop here. I had an overwhelming feeling of sadness leaving there that it was so unjust – one city with such a divide. When the wall came down, I was so happy and really wonder how the East Germans must have felt for the first time stepping through to the West and seeing everything in colour once again.