Top 10 film title translations – the good and the bad!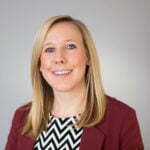 22nd August 2014
Emily Robertshaw
Here are our top ten favourite film title translations; some are absolutely terrible but others are actually quite clever! What do you think?
1) The Hangover – Very Bad Trip [in English] (France)
Sometimes Hollywood films are given simplified English versions of their original titles. The aim is to still give the film a Hollywood feel whilst making it more accessible for the French audience. However, we think this title lacks imagination; they could have at least mentioned Vegas to bring it to life!
2) 101 Dalmations – The Night of the Cold Noses (Spain)
We really like this one! Although it doesn't mention actual Dalmations, it hints that the film will be about dogs in a really cute way!
3) Eternal Sunshine of the Spotless Mind – If you leave me I'll delete you (Italy)
Ok, so this highly creative film title would be hard to replicate in any language, but the Italian film title is very unimaginative!
4) Grease – Vaseline (Argentina)
Grease was the nickname for the 'greasers' in the 1950s who used a lot of hair gel. Vaseline is NOT a hair product at all so is completely irrelevant to the story!
5) Willy Wonka and the Chocolate Factory – The Boy Who Drowned in Chocolate Sauce (Denmark)
Augustus Gloop does indeed fall into Willy Wonka's chocolate river in this Roald Dahl adaptation and it is a highlight of the film, but it's not the main focus and he certainly doesn't drown!
6) Fargo – Mysterious Murder in Snowy Cream (China)
We're completely lost for words on this one…
7) Cloudy with a Chance of Meatballs – It's raining falafel (Israel)
Here is a good example of culturally adapting a film title as falafel is more of a local staple in Israel than meatballs. Similarly, in Turkey the title 'It's raining Kofte' was used successfully.
8) Airplane – The Amazing Journey in a Crazy Airplane (Germany)
A bit of an elaborate title but it goes well with the crazy film!
9) Ratatouille – Remy's Delicious Restaurant (Japan)
I guess the Japanese aren't very familiar with French culture and its food! Instead of finding an equivalent they gave the film a more general name.
10) Lost in Translation – Meetings and Failures in Meetings (Portugal)
This is a film all about the language and cultural barriers between two Americans whilst living in Tokyo. This one definitely was lost in translation!