Top 5 European bakes – inspired by The Great British Bake Off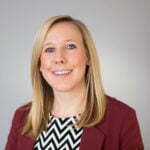 7th October 2016
Emily Robertshaw
The Andiamo! team loves baking, The Great British Bake Off and world culture. What better way to celebrate than sharing our top 5 European bakes from GBBO.
Arlettes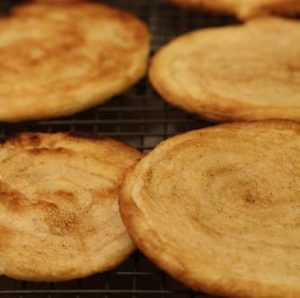 Arlettes are French, buttery cinnamon pastry biscuits. They're made with a caramelised puff pastry like the kind used in traditional croissants but without the yeast, so they don't rise. Perfect with your morning coffee.
Click here for the GBBO Arlettes receipe
Stollen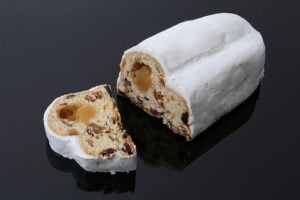 Stollen is a hearty German bread packed with dried fruit, nuts and spices. It's usually covered with a layer of marzipan and a layer of icing and is served with Glühwein (mulled wine) during the festive period.
Click here for the GBBO Stollen recipe
Spanische Windtorte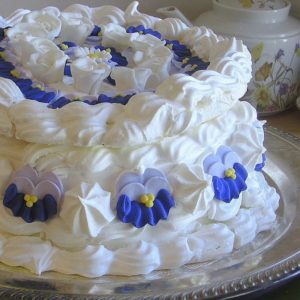 Despite the name, which translates as 'Spanish wind cake', this is an Austrian dessert made up of several large layers of piped meringue. The layers are sandwiched together with whipped cream, fondant violets, berries and chocolate shavings. It must be served immediately or it'll start to melt and sink!
Click here for the GBBO Spanische Windtorte recipe
Pandoro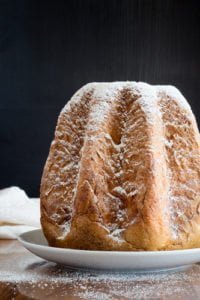 A pandoro is an Italian sweet yeast bread that originated in Verona. The word pandoro literally means 'golden bread' as it's made with lots of honey and its star shape is said to have been inspired by a nadalin, which is a shorter version of a pandoro. It's traditionally served at Christmas time and is the rival of the panettone.
Click here for the GBBO Pandoro recipe
Flaouna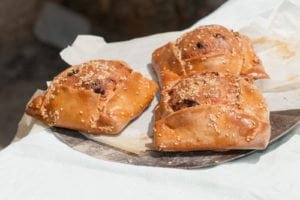 A flaouna is a cheese-filled pastry from Northern Cyprus. It's traditionally baked to be eaten on Easter Sunday and often also contains raisins and is topped with sesame seeds.
Click here for the GBBO Flauona recipe