Top 5 places to visit in China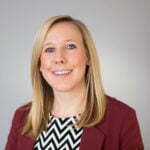 5th February 2015
Emily Robertshaw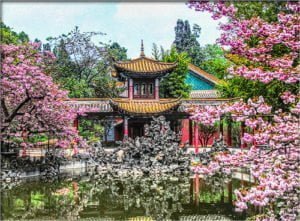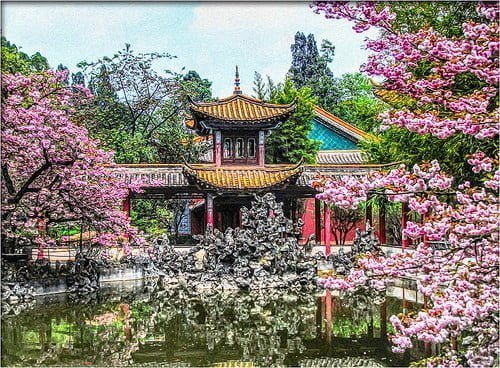 With the Chinese New Year fast approaching, one of the hot topics of discussion in the office has been China (unsurprisingly!) and the places we'd love to visit. Of course there are the major cities – Beijing, Shanghai and Nanjing to name just a few – but we wanted to explore some of the lesser-known areas. After all, China is such a huge country and there are so many hidden gems just waiting to be discovered. We enlisted the help of some of our translators and, after much deliberation, we finally settled on our top five destinations:
Jiuzhai Valley
For a truly enchanting trip of a lifetime, we strongly recommend a visit to Jiuzhai Valley (known locally as Jiuzhaigou). Located in the Min Shan mountain range in the northern Sichuan Province, this national park is home to countless plant and animal species, including the Sichuan golden monkey and the giant panda (that sold it for us!), in addition to nine Tibetan villages. Declared a UNESCO World Heritage Site in 1992, it's easy to see why. With its spectacular waterfalls and majestic turquoise-blue lakes, there is no denying the natural beauty of this park. To see Jiuzhai Valley in its most magical state, we suggest that you visit during the winter months, when the snow-capped mountains and frozen lakes lend an almost fairy tale-like feel to the entire park. Unique wildlife and breathtaking scenery aplenty, you can see why Jiuzhai Valley scored top marks for us!
Sanya
If basking in the sun whilst sipping on a cocktail is more up your street, we know just the place: Sanya (often referred to as China's Hawaii). Situated on the southernmost point of China, right at the tip of the Hainan islands, Sanya is famous for its sandy beaches and spectacular ocean views. This tropical paradise caters for all tastes, with something for everyone to enjoy. If you're a fan of water sports, you'll be spoiled for choice here with activities on offer such as snorkelling, scuba-diving, surfing, jet-skiing…the list continues! Perhaps you fancy yourself as a bit of a culture vulture? If so, head to the Nanshan Cultural Park, home to Buddhist temples, beautiful gardens and a gigantic Buddha. One thing not to miss out on whilst in Sanya is the cuisine; with a great selection of fresh seafood on offer (sourced locally, of course), you'll be in your element.
The Great Wall
Okay, so perhaps this one isn't quite off the beaten track but we thought it deserved a spot in our top five anyway! After all, how can you go to China and not take a trip to the Great Wall? Designed as a way to protect the Chinese Empire from invaders, construction of the wall started around the sixth century BC and continued until the beginning of the Qing Dynasty in 1644. Stretching over thousands of miles across China, the Great Wall is the longest wall in the world. Recommended places to visit are Badaling, Mutianyu and Huanghua, which are all easily accessible from Beijing. If you fancy travelling further afield, head to Inner Mongolia where you will find some of the oldest sections of the wall. If you need a bit more persuasion, remind yourself that Chairman Mao once said, "He who hasn't been to the Great Wall is not a true man" – do you really want to dispute that?
Huangshan
If trekking is more your thing, why not head to Huangshan – a magnificent mountain range in the southern Anhui province in eastern China. Its iconic beauty has inspired artists, poets and painters for hundreds of years and, with its vast sea of forests and clear hot springs, it's not difficult to see why. Thanks to its dramatic landscape and dream-like fluffy clouds floating in the sky, Huangshan offers a perfect getaway for those in search of some fresh air and stunning scenery. Beware: some of the tallest mountains reach over 1,800m – have you got what it takes?
Yunnan province
Perhaps the most diverse province in the whole of China in terms of its people, climates and landscapes, you don't want to miss out on a visit to Yunnan province. Why not start your trip in the provincial capital, Kunming? Often referred to as the 'city of eternal spring' thanks to its pleasant climate all year round, Kunming is just a short drive away from the legendary Stone Forest – a collection of limestone formations in remarkable (and sometimes bizarre!) shapes and sizes. We also recommend a visit to the old town of Lijiang – a UNESCO World Heritage Site in the northwest of the Yunnan province. Get lost in the maze of cobbled streets, soak up the culture as you stroll along 800-year-old bridges and marvel at ancient buildings and temples. Enjoy!