We're proud to be from Yorkshire and we want to help you promote it!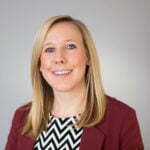 3rd May 2016
Emily Robertshaw
On 23rd March I headed to York to attend Welcome to Yorkshire's Y16 conference, and I must say, it made me even prouder to be from Yorkshire and has inspired me to help promote our beautiful county.
The conference was held at the centrally-located York Barbican – the perfect place to showcase some of Welcome to Yorkshire's greatest achievements of 2015 and to make some exciting announcements. Visitors arrived to the sounds of a lively band playing some 90s tunes next to a giant red bus from Cityzap, the event's sponsor. Inside, exhibitors were showing off some of their local delicacies and services and there were plenty of competitions to enter, with prizes including flights to top European destinations and hampers donated by Fortnum and Mason and Bettys.
The main event began at 10.45am and the opening couldn't have been more spectacular, with the Utah Saints song 'Something Good' blasting out, a dazzling light show and spinning glitter ball. The other attendees and I were on the edges of our seats awaiting the announcements.
The stage was set up like a chat show with two sofas in the middle.
The conference itself ran as a sequence of approximately 10-minute interviews with guests including Chief Executive Sir Gary Verity, Tour de France Director Christian Prudhomme, Emmerdale's Kelvin Fletcher, Sally Balcombe from VisitBritain, reigning World, Commonwealth and National road race champion Lizzie Armistead and the world record-breaking Yorkshire Rows.
I spent the duration of the conference with one eye on the stage and the other on my notepad as I frantically scribbled down all of the key dates and announcements made by the brilliant host and interviewer Rob Walker and his guests.
If you saw the Tour de Yorkshire this year, you'll know what a magnificent few days it was for the county. In 2015, the Tour de Yorkshire had 1.5 million spectators in 170 countries and as a result there was €50 million injected into Yorkshire.
This year it was bigger and better with 2 million fans attending to cheer on the cyclists. Sir Gary Verity summed up the event perfectly:
"Yorkshire is the true winner. The way the people of Yorkshire have taken this race to their hearts is overwhelming. The county is fast becoming the capital of cycling and that is down to the incredible support from the communities who have turned out in their droves. Yorkshire you should be proud!"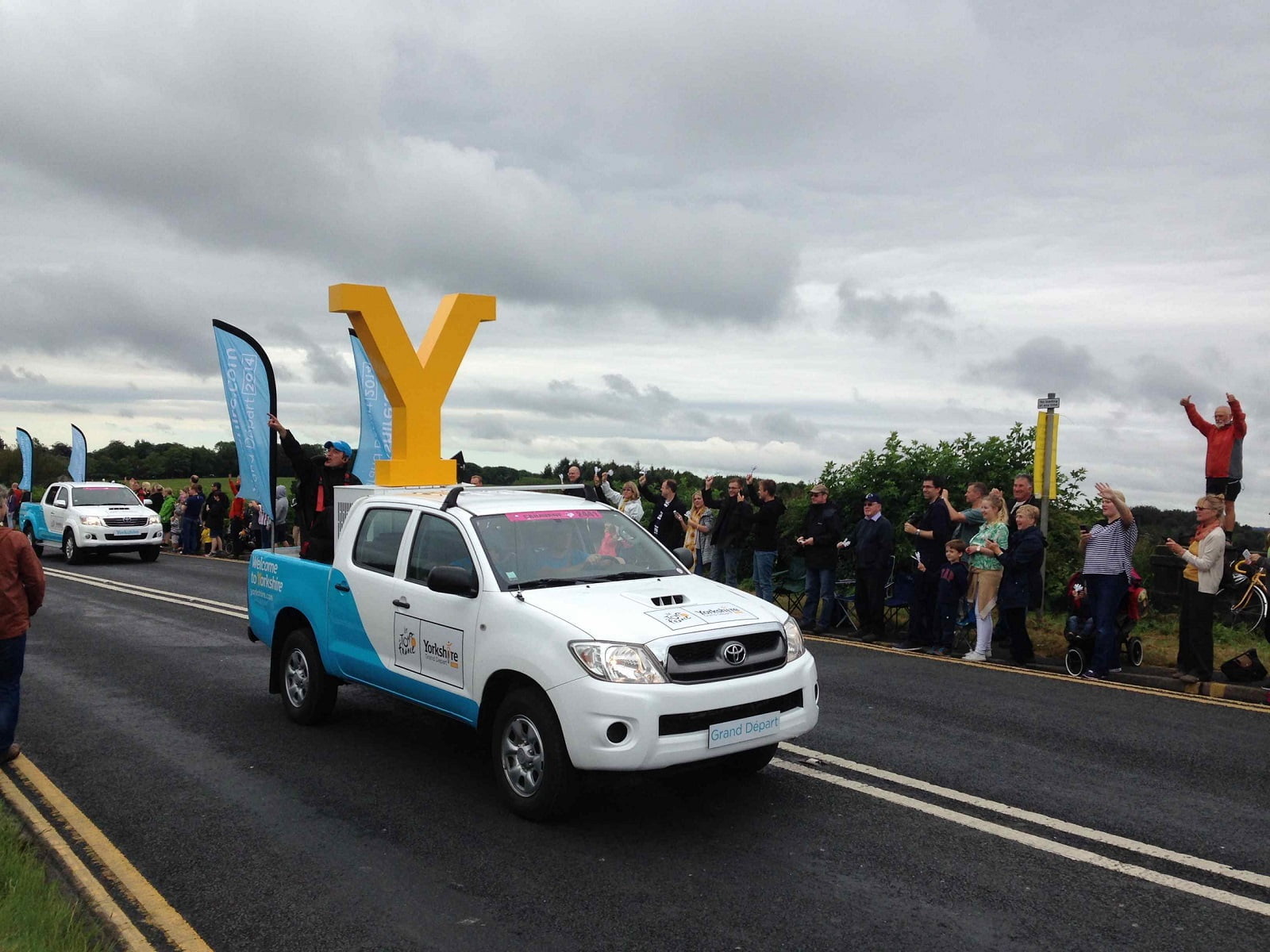 What else is taking place that will showcase Yorkshire and bring in more visitors this summer?
Yorkshire Festival: 16th June – 3rd Jul
The full programme, which was announced on 14th April includes an amazing array of events.
Fire Garden – Harrogate (23rd-25th June)
Walk through the out-of-this world installation in Harrogate's Valley Gardens, which includes flaming flowerpots and hand-made metal sculptures as well as music, dancing and story-telling. The promise of a "fairground of fire."
Into the Woods – Leeds (2nd-25th June)
West Yorkshire Playhouse and Opera North are collaborating to put their own spin on this classic anti-fairy tale musical.
Place des Anges – Hull (2nd July)
The Yorkshire Festival and Hull City of Culture 2017 have partnered up to create a magnificent spectacle. On 2nd July, thousands of feathers will be released into Hull's night sky and will float around like little angels. Once the last angel has fallen, a spectacular firework display will begin.
Big Disco – Leeds (1st July)
For one day only, Leeds will be home to the world's biggest disco ball, which is as tall as 2 double decker buses. An estimated 2,500 people will be dancing underneath the giant, glittering masterpiece, made by NEWSUBSTANCE, in an attempt to break the world record for the most people dancing under a disco ball at the same time. There'll also be street performers and street food in a carnival-like atmosphere and if you can't make it, organisers still want you to send in videos of your dance moves.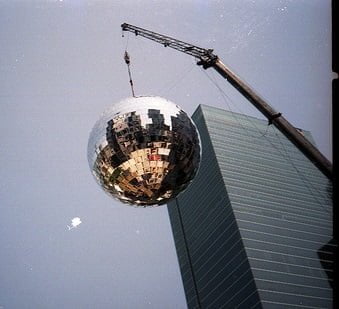 There'll also be exhibitions and installations set up throughout Yorkshire for the duration of the festival, such as:
No Quiet Place at the Tetley, Leeds
This is an art exhibition that explores the tenstions that noises create in everyday life.
Garden within a Garden in Bradford
This is an installation of two Indian gardens in Bradford city centre. The spaces have been described as a mix of "horror and hope" as they portray how war divides yet also brings people together.
The Brutalist Playground in Sheffield
This installation depicts a 'lost playground' near a large housing estate and can be climbed all over.
World Triathlon Leeds: 11th-12th June
It's incredible that Leeds is hosting this prestigious event. Hoping to build on the legacy created by the Grand Départ in 2014, some of the world's greatest triathletes and over 5,000 amateurs will compete in World Triathlon Leeds. The Elite race will be made up of a 1500m swim in Roundhay park lake, a 42.5km bike ride from Roundhay to Leeds and circling around the city centre, and finishing with a 10k run. Leeds' very own Olympic-medal-winning Brownlee brothers will be competing in the event.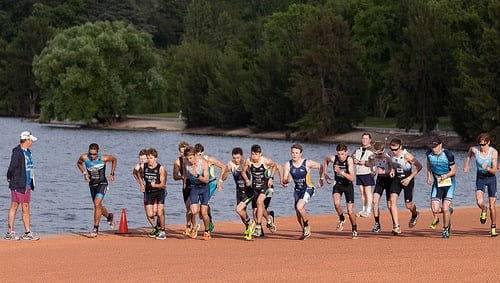 Great Yorkshire Show: 12th-14th July
This annual event, which is now in its 158th year, is organised by the Yorkshire Agricultural Society and attracts 130,000 visitors over the three days. There's so much to see, from livestock to equine and you can sample plenty of local delicacies on your way round. Many international visitors attend the show each year and with Yorkshire's profile on the rise, this year could see more foreign-speaking visitors than ever attending the event.
All of these events attract thousands of international visitors to Yorkshire each year. Why not consider having some of your documentation or website copy translated to attract and help foreign visitors?
Our aim is to provide lots of useful tips to help local businesses develop a better understanding about translation and interpreting. So, if you have any questions or need any guidance, why not get in touch to see how we can help your business prepare for the Tour de Yorkshire?