YTI 'Meet the Client' event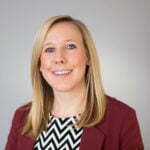 2nd July 2014
Emily Robertshaw
On Friday 27 June, translators and interpreters from across Yorkshire – and a couple from beyond the Lancashire border – attended the Yorkshire Translators and Interpreters' (YTI) 'Meet the Client' event at the Swarthmore Education Centre in central Leeds. The purpose of the event was for new and experienced translators and interpreters to gain an insight into how four local language service providers run and learn handy tips on collaborating in the industry.
Two of our Project Managers, Emily and Finola, represented Andiamo! at the event and gave a 10-minute presentation on the main stages of Project Management and the ways in which linguists can help to make projects run smoothly to maintain client satisfaction. Three other LSPs all then spoke about interpreting, translation software and recruitment of freelancers.
After the presentations, Charlotte chaired a very informative Q&A session during which attendees posed questions to the representatives. It was interesting to discuss the points we raised in our presentation and hear the linguists' point of view. They also suggested ways in which we could improve the process for them which will be extremely useful for future projects.
Overall, it was a very enjoyable evening and Andiamo! would like to thank Charlotte and the other officers for both organising such a successful event and also for the invitation. We hope to see everyone again soon!