I need brochure translation, where do I start?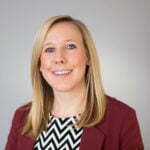 5th July 2019
Emily Robertshaw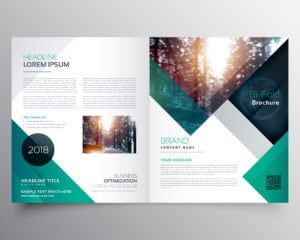 High-quality brochures are an important marketing tool for many B2B and B2C companies, whether you're in the tourism, engineering, automotive or toy and games sector. Whether you create an image-filled brochure promoting your tourism attraction to new visitors or a technical specification brochure for your engineering company, the ultimate goal is always to persuade customers to buy your products or services.
Your content writers spend a lot of time making sure the final content is as effective as possible. If you're looking to target international markets and are considering translating your brochures for those markets, you need to opt for professional brochure translation services so that the translated brochures are also of a high quality to get your message across as effectively as in the original language.
So, where should you start with brochure translation?
Think about the target culture
Before you choose your languages and request a quote for translation think about the culture of your target audience. Are there any images or terms specific to your culture that wouldn't be appropriate for your target culture? Call our friendly team if you're unsure what changes you need to make.
Finalise your content
Make sure that you are happy with all of the content in your English brochure before starting the translation process. It's much better to make any edits before translation as edits during will incur extra time to make changes.
You should also check your design to see if there's enough space for text that will expand and there's not too much space for text that will contract after translation. For example, when translating from English into German, the text can expand by up to 35% but when translating from English into Korean the text can reduce by up to 15%. For more examples visit our expansion and contraction factors page.
What to send for a quote
Once you're happy with your final brochure for translation in terms of the written content, the spacing and images, send it through for us to quote on. It's likely that you'll have it in PDF format and we're happy to send you an estimate based on that. If you can send your InDesign or Illustrator artwork with the links and fonts in advance, we can quote accurately.
On your quote you'll see a breakdown of prices for the translation element and the typesetting element. Typesetting is the process of laying out your translations in your artwork and ensuring they fit neatly. You can find out more about this service in our blog 'What is DTP and why do I need it?'
Leave it to us!
Once you approve the quote leave the rest to us! Andiamo's translators are highly-qualified specialists who are experts in their field, whether that be technical, medical or tourism. They are are also adept in using the right persuasive style for your brochure.
Our in-house typesetting team know exactly how to fit your translations neatly into your brochures bearing in mind certain language-specific rules such as flipping the artwork for right to left languages or ensuring certain words aren't split over two lines.
Andiamo! has been offering brochure translation and typesetting services for over 30 years. Get in touch on 08450 345677 for more guidance on the translation process or to request a quote.