ATC Conference 2015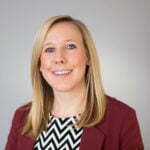 20th October 2015
Emily Robertshaw
A couple of weeks ago Andiamo! had the pleasure of attending the ATC conference. When we initially found out where the conference was being held we were very excited! The venue was the famous Old Trafford stadium, the home of Manchester United, which being up North was a perfect location for us.
In addition to the excellent location, the venue itself was ideal. Rather than attending lecture-style workshops, each talk was held in a conference room. The main room itself had a more relaxed feel, and allowed attendees to be participants, asking questions and giving constant feedback rather than just listening.
We attended a variety of workshops on management, technology, standards and quality and sales and marketing. The presentations were some of the best we've seen and as always we came away inspired and ready to put our new knowledge into action!
We're looking forward to next year's 40th anniversary event and hope that the ATC chooses to make the most of this wonderful venue again!