Chinese New Year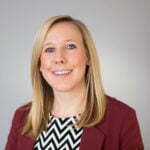 24th January 2014
Emily Robertshaw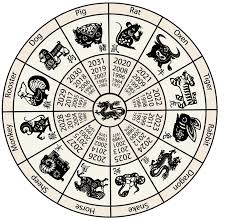 Happy Chinese New Year from Andiamo!
Struggling to get through what seems like the longest, most miserable month of the year? Fancy doing something a bit different, learning about another culture and its traditions? Why not finish the month on a high and join in with some amazing celebrations, the Chinese way.
Chinese Lunar New Year, also known as the Spring Festival, starts on the first day of the Chinese Lunar month and finishes on the 15th day with a traditional Lantern Festival. It is one of the biggest events in the Chinese calendar, starting this year on Friday 31st January.
Each year in the Chinese calendar is associated with one of twelve different zodiac animals, all known for having different strengths and characteristics. These are: Horse, Sheep, Monkey, Rooster, Dog, Pig, Rat, Oxen, Tiger, Rabbit, Dragon and Snake. 2014 is the 'year of the horse' and those born in this year are believed to be loyal, hardworking and independent. Lucky colours associated with this zodiac sign are brown, yellow and purple and the lucky numbers are 2,3 and 7.
This celebration is surrounded by a variety of interesting traditions. Chinese families give their houses a thorough clean to eradicare all of their old sins in order to start the New Year afresh. After this cleansing, they decorate their houses, predominantly in red to bring good luck, with wood block prints, vases of pretty flowers and paper lanterns and cuttings of zodiac animals. Keeping in line with the red theme, it is also traditional to give all young children a red envelope, which is supposed to warn off all evil spirits and protect them through adulthood. On the fifteenth day, during the aforementioned Lantern Festival, children go out into the streets carrying paper lanterns and release them into the night sky. This brings light into the New Year.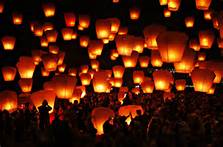 In today's multicultural society, it's not surprising that every large UK city hosts its own Chinese New Year celebrations. On Sunday 2nd February, London will celebrate with a spectacular parade of floats, dancers and a traditional Chinese dragon from Duncannon Street passing through Charing Cross and Leicester Square and finishing on Shaftesbury Avenue. London's sensational celebrations are recognised as the biggest outside of Asia! Birmingham will also celebrate on Sunday 2nd February at the Arcadian Centre by hosting an enormous Chinese lantern ceremony and an incredible firework display. Meanwhile, Manchester is going all out this year by hosting a full weekend of exciting activities from Thursday 30th January to Sunday 2nd February with traditional dancers, martial arts, street food and appearing in every corner of the city.
So there you have it…expand your knowledge and brighten up your weekend by heading to the city to join in with some colourful, cultural Chinese celebrations.
If you're interested in Chinese translation or Chinese interpreting services call us on 0113 350 4541 or request a quote through our website.