Say 'I love you' in lots of languages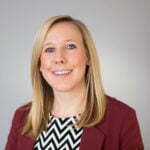 13th February 2018
Emily Robertshaw
 
Why not surprise and impress the one you love by saying 'I love you' in another language? It's Valentine's after all!
English
I love you
French
Je t'aime
Spanish
Te amo
German
Ich liebe dich
Italian
Ti amo
Portuguese
Amo-te
Swedish
Jag älskar dig
Dutch
Ik hou van jou
Hungarian
Szeretlek
Slovak
Lu'bim ta
Greek
Σας αγαπώ (Sas aghapó)
Russian
 Я вас люблю! (Javasl'ubl'u!)
Korean
사랑해 (Saranghayo)
Japanese

Males say: 愛してるよ (Aishiteru yo)

Females say: 愛してるわ (Aishiteru wa)

Chinese
我愛你 (Wo Ai Ni)
Hindi
मैंतुमसेप्यारकरताहुँ (Main tumse pyar kartha hoon)
Welsh
'Rwy'n dy gary di
Find out more about how Valentine's Day is celebrated around the world here.
Get ready for Christmas! Learn to say Merry Christmas in other languages.