Luke's swim challenge!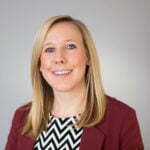 1st March 2018
Emily Robertshaw
Starting on the 2nd April, our Project Manager Luke began his challenge of "Swimming the Channel". Since then he's been working towards his goal of swimming 21 miles in his local pool in 12 weeks or fewer to raise money for St Gemma's Hospice.
In order to complete the challenge, he has to swim 1,344 lengths between the beginning of April and the end of June. That means an average of 112 lengths per week.
This is one of many challenges that our project managers are hoping to tackle this year. Take a look at some of the others.

If you would like to make a donation, please visit this link. All donations, no matter the size, are greatly appreciated.
St Gemma's Hospice cares for more than 2,500 people every year and it costs £25,000 each day to run the Hospice.
What your money goes towards:
£50 pays for a group session to support a child experiencing a loved one's illness or death
£100 provides a specialist bereavement session to support people at a very difficult time.
£250 pays for a St Gemma's community nurse to visit a patient in their own home and provide care and support to them and their family.
Luke is so close to his target with 84 lengths to go! Help him by donating to this amazing cause.