Andiamo's 30th birthday celebrations!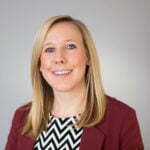 25th May 2018
Emily Robertshaw

On Saturday 12th May, Andiamo! Language Services Ltd celebrated its 30th anniversary. To mark the occasion we invited employees past and present to our Charity of the Year's Turn Back Time Ball. This year we're supporting St Gemma's Hospice and have already raised £1,100 by completing various swimming, running and obstacle challenges!

The ball, held in the Centenary Pavillion at Elland Road Stadium, was an evening jam-packed with fundraising games, including rock and roll bingo, (which our Marketing Manager won!). The Andiamo! team, old and new, had a fantastic evening and St Gemma's Hospice raised over £24,000!

Once again, we'd like to thank our loyal customer base for your support over the last 30 years and look forward to continuing to work with you and welcoming new customers in 2018.
Here's to the next 30 years!
If you'd like to donate to St Gemma's Hospice you can do so via our Virgin Money Giving Page.