St Gemma's year-end round up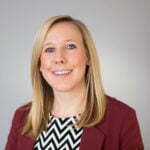 13th December 2018
Emily Robertshaw
How we fundraised for St Gemma's Hospice in 2018

St Gemma's Hospice cares for people with cancer and other life-threatening illnesses, offers on-going support to family members and has its own palliative care research centre. It's a charity particularly close to Miranda, our General Manager's heart as one of her family members was cared for in the hospice. All services are free of charge and it costs £9 million per year to run the hospice, so they rely solely on the help of sponsors and donors to raise the much-needed funds.
Throughout our time as a Charity of the Year partner, we took on a whole variety of challenges to raise money towards our target of £1,500.
'Swimming the Channel'
Our Project Manager Luke completed his 'Swim the Channel' challenge, swimming 2,688 lengths in his local pool in Leeds. He started off whizzing through the lengths but as the weeks went by it got tougher. However, as the donations rolled in, he became more motivated and finished his challenge at the start of June.

Leeds Ninja Challenge
While still completing his swimming challenge, Luke and Emily, our Marketing Manager, took on the 'Leeds Ninja Challenge'. Think Total Wipeout… They crawled through nets, swung across monkey bars and jumped over giant bouncy balls in a 5km obstacle race.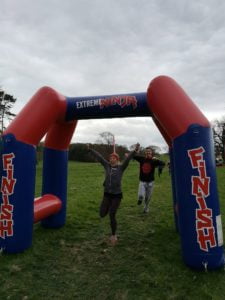 Turn Back Time Ball
2018 was a huge milestone for Andiamo! as we also celebrated our 30th anniversary! To celebrate we invited employees past and present to St Gemma's Turn Back Time Ball.

Running
Our Projects Team Leader Jane is a seasoned runner, having completed 3 marathons in the last few years. This time she took part in the 10-mile Cannon Hall Dash on Wednesday 9th May in her home town of Barnsley to raise money towards our target.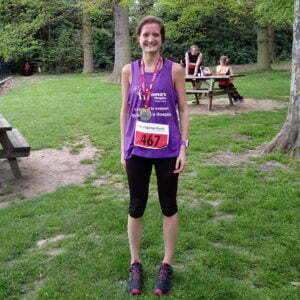 Amy and Emily took on the Leeds 10k on Sunday 8th July. It was a scorching 29 degrees but with copious amounts of water to drink and being poured on their heads, and their colleagues cheering them on they made it round in just over an hour.

Yorkshire Three Peaks
In August Emily also completed the Yorkshire Three Peaks Challenge in 10 hours and 34 minutes.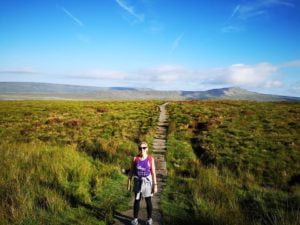 Of course, fundraising doesn't need to be physically challenging. The whole team has also taken part in lots of fun activities in the office such as a world cup sweepstake, dress down days or dress up days in the case of Halloween and we've just channeled our inner bakers and had a bake sale.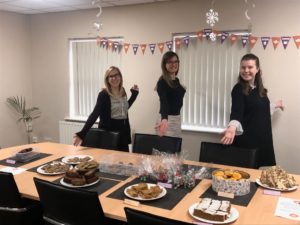 We'd like to thank all of our clients and suppliers who've donated towards our challenges. We've raised £1,417.85 which will help to pay for two days of care for an In-Patient staying at the Hospice, covering everything from expert care, to meals and medicines. It will also help pay for a St Gemma's Community Team member to visit 2 patients in their own home, allowing them to be treated at home for longer. In addition, it will help St Gemma's to keep a patient mobile and independent by providing physiotherapy support.