Welcome to our new website!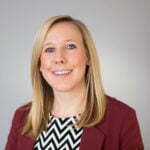 2nd January 2019
Emily Robertshaw

We are excited to announce the launch of our new website!
The new, more visual website has been designed with our clients in mind to create an improved user experience. You can navigate easily to all of the information you need on our translation, interpreting and subtitling services as well as the latest news from our team.
All clients can also log in to our Business Manager to request quotes and check previous orders and invoices. Just click on the blue person icon. If you don't have login details, you can request them from your Project Manager or email us.

2018 was an exciting year at Andiamo! HQ as we expanded our team, moved offices and celebrated our 30th birthday. Having a fresher look on our website is a key part of our growth plans for 2019 and beyond.
Have a look around!