FAQs about technical translation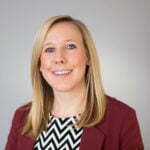 11th September 2018
Emily Robertshaw
We've combined all of our FAQs about technical translation to help with your next technical translation project!

Can you translate all types of technical documentation?
Yes. We translate everything from user manuals to safety datasheets, promotional website copy and product catalogues.
What sort of file formats can you work with?
As long as it's editable we can work with it. We can translate files in Word, Excel and PowerPoint as well as website files in csv, html, xml and php format. For PDFs originally designed in InDesign or Illustrator we also offer a typesetting service and can format your translated manuals or brochures and deliver high-resolution print or digital-ready files.
Will the translator understand all of the technical terminology?
Yes. All of our technical translators are specialists in their field and many have worked in the manufacturing and engineering industries before changing their career to become a translator. All of our expert technical translators must also go through our rigorous testing procedure before working with us and are regularly assessed.
How do you charge for technical translation?
We charge for our technical translation service on a per word basis. You'll see a price per 1,000 words on your quotation.
There is a lot of repeated text. Will you charge for it?
Our translators and project management team work with the latest translation memory software which not only helps them filter out the text that isn't required, it also provides significant discounts for all repeated text.
Roughly how long will it take to translate my technical manual?
Our technical experts can translate approximately 2,000 words per day and then we factor in some time for our in-house quality checks.
Do you localise translations?
Yes. We will localise aspects like units of measurement and technical standards for the target audience. Your technical translators will also conduct keyword research for online copy to ensure it's localised to improve your SEO.
We hope you found what you needed in our FAQs about technical translation. If you didn't, find out more about our technical and engineering translation services.