What to think about when booking an interpreter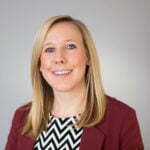 4th September 2018
Emily Robertshaw

Which languages do you need?
Are you going abroad and require an interpreter to go with you? Or, are you booking an interpreter to help your foreign delegates who are coming over for a meeting or conference? Whatever the situation, although it may seem obvious, you need to make sure to request the correct language and dialect.
For example, if you have visitors coming from mainland China, Singapore or Taiwan you'll need a Mandarin interpreter. However, if you have visitors coming from Hong Kong you'll need a Cantonese interpreter.
Which type of interpreting assignment is it?
Think about which type of meeting you're having to determine which type of interpreting you need.
If it's a small meeting with a handful of delegates, consecutive interpreting is recommended. In consecutive interpreting the speaker says a few sentences and then the interpreter repeats them in their native language for the foreign delegates.
For a larger conference, with speakers of multiple languages or a larger number of delegates, simultaneous interpreting is recommended. You'll need to book interpreters in pairs because simultaneous interpreting is in real-time and is very intensive, so interpreters tend to swap every 20 minutes.
For a factory visit or guided tour, consecutive interpreting is recommended. However, if it's noisy or you have a large group, you'll benefit from simultaneous interpreting using a tour guide system.
Find out more on which type of interpreting you need.
How long will the assignment last?
Before you book your interpreter think about whether previous meetings or conferences of this nature have ever run over. Interpreters charge a slightly higher overtime rate than their usual hourly rate. Therefore, it is better to book them for slightly longer than the event if there's a strong chance it'll run over, so you don't pay more.
Also, be sure to allow some time to brief the interpreter(s) at the beginning of the assignment.
Do you need to hire any equipment?
If it's simultaneous then yes!
For a conference you'll need to hire equipment such as booths, headsets and a PA system and you'll also need technicians to set it up. We can organise all of the equipment and installation for you.
If you're organising a guided tour, whether that be around a tourist attraction or a factory visit, a tour guide system may be useful if it's noisy, if there are a lot of people in the group or if there are speakers of multiple languages.
Do you have any reference material you can pass on to the interpreter(s)?
Interpreters require as much information as you can provide before an assignment.
If you're running seminars and there are speakers giving presentations it always helps if you can send the presentations beforehand. This means that your interpreters can familiarise themselves with them and look up any specialised terminology. If you require an interpreter for a court hearing then supply as much of the case material as you can, so the interpreter has some background information before the assignment.
Visit our interpreting page for more information or give us a call on 08450 345677 and someone from our interpreting team will be happy to answer any other questions you have about booking an interpreter!