Andiamo! has another successful audit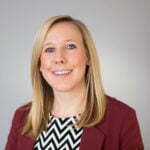 11th October 2018
Emily Robertshaw

We are delighted to announce that following another successful audit we have now renewed our ISO 9001:2015,  ISO 17100:2015, and ISO 14001:2015 for another 3 years.
What does that mean for our customers?
ISO 9001:2015 helps organisations further improve quality management, business continuity and ensure customer satisfaction. At Andiamo! we talk about quality a lot as it's what we always strive to deliver to our loyal customers.
ISO 17100:2015 is an internationally recognised standard for translation services to help streamline the translation process and therefore to further improve the translation quality.
We are also committed to helping the environment and have renewed our ISO 14001:2015, which helps organisations to reduce their environmental footprint.
We were externally audited for these standards by Advanced Certification.
Click here to read more about our quality standards.