Andiamo! is ISO 17100:2015 certified!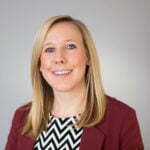 24th November 2015
Emily Robertshaw
We are delighted to announce that we are one of the first translation agencies to be ISO 17100:2015 certified!
ISO 17100:2015 is the latest European translation standard, which is replacing BS EN 15038:2006. It's extremely important to us to keep up-to-date with translation-related ISO standards in order to provide our clients with high quality translations. We were externally audited for this new standard and for the renewal of our ISO 9001:2008 and ISO 14001:2004 standards by Advanced Certification. All Andiamo's Gold Service translation jobs now adhere to ISO 17100:2015. 
Click here to read more about our quality standards.