Why you should choose an ISO 17100 agency for your medical translation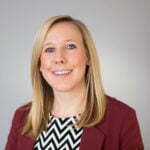 19th April 2021
Emily Robertshaw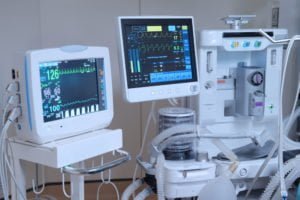 Quality reassurance in medical translation is the most important factor for our medical clients.
When it comes to translation in the medical sector, mistranslations in an IFU or on medical equipment could be critical. In the medical or pharmaceutical industries, you need to ensure not only that your translators are highly experienced and can translate your information precisely but that you have the reassurance of it being thoroughly revised by another specialist medical translator.
This is why most medical companies only work with translation agencies, like Andiamo!, that are ISO 17100-certified.
What is ISO 17100?
ISO 17100:2015 is a translation-specific European standard, which specifies certain requirements and processes for translation companies to comply with, so they provide translation of the highest quality.
Specialist translators and revisers
ISO 17100 specifies that translators and revisers are suitably qualified and meet at least one of the following criteria:
Recognised graduate qualification in translation from an institute of higher education
Equivalent qualification (degree level) in any other subject (eg medical), plus a minimum of 2 years' professional experience in translation
At least 5 years' full-time professional experience in translation
Specialist medical translators usually have a medical degree or previous experience working in the medical industry before retraining as a translator. They also have a range of specialisms, which could be anything from oncology to dermatology.
In order to meet ISO 17100 your translations must be revised thoroughly by a second specialist medical translator. Thorough revision is vital to check terminology, such as names of diseases or medicines, and above all accuracy, particularly of information such as dosages and instructions for use.
Data protection
A translation agency having ISO 17100 also means that it must follow strict processes for data security and protection. Any sensitive data in medical records, patient consent forms and other personal documents are processed and stored securely.
Why choose Andiamo! for your medical translations?
Quality matters when it comes to medical translation. That's why we're strictly audited by a UKAS Accredited Certification Company every year and we have the latest ISO quality standards. In fact, we were one of the first agencies to be certified for ISO 17100! We have also recently become one of the first UK agencies to be certified for ISO 13485:2016 to prove our ongoing commitment to the medical industry. All of our medical translators and revisers are specialists and not only have the qualifications above but are assessed by an independent third party. This means you can rest assured you're in good hands.
Find out more about our medical translation services here or call us and one of our team will help you with your medical translations.