What we look for when hiring a medical translator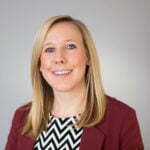 23rd March 2021
Emily Robertshaw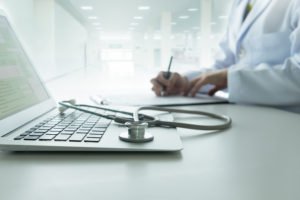 Are you looking at becoming a medical translator and would like to know where to start? Or are you already a specialist medical translator and would like to join the Andiamo! team?
The medical sector is one of our core sectors here at Andiamo! and we work with some of the best medical freelance translators around the world.
Here's what you need to be considered as one of Andiamo's medical translators:
1. You are a native speaker.
All of our translators must be native speakers of the language they translate into.
As well as being a native speaker in your target language, it's vital you're fluent in the source language. That way you can pick up on any culturally specific terms to convey them accurately in your language. We also prefer for our translators to live in-country, so they're surrounded by the language they translate into every day.
2. You have high level medical qualifications or experience
There are various medical qualifications or experience that our medical translators have gained as well as being qualified in translation. Some of these include:
A medical degree
An undergraduate degree/postgraduate degree in a medical related subject
Several years working in Public/Private Healthcare Services
Several years working in the Pharmaceutical industry
Working directly in a healthcare setting
If you have this kind of medical background and want to start translating, we recommend looking at undertaking a Masters in Translation or looking to see which translation qualifications you can work toward through the ITI (Institute of Translation and Interpreting), CIOL (Chartered Institute of Linguists) or the ATA (American Translators Association).
If you're a translator looking to start specializing in medical, we recommend really researching the field and making sure it's definitely what you'd like to specialize in. Once you decide that it is, look at an organization like TREMEDICA (The International Association of Medical Translators and Writers and Related Sciences), that has medical short courses for those just starting in the medical sector.
Then you can start translating general medical documents and over the years you can build up your knowledge of one or two areas of medicine to specialize in.
3. Attention to detail is your priority
Accuracy is vital when translating for the medical industry and one typo could cause serious issues. You have to be able to spot the tiniest details in your translations, making sure you thoroughly proofread them and use QA tools before delivering to us for checking.
You also need to be just as meticulous when you proofread other translations if you're carrying out a revision job for us.
4. You're open to ongoing feedback
We offer our Gold Service translation and revision for all medical projects. So, if you're having your translation revised by a second specialist medical translator, you must be receptive to ongoing feedback.
We also regularly assess our translators to ensure each project is up to our high-quality standards, so be sure to take care with every single job, no matter the size, and be open to any additional feedback from our Project Managers.
Want to join our team?
Do you want to join Andiamo's team of specialist medical translators? Send your CV to our Vendor Controller, Alice Summers (recruitment@andiamo.co.uk) today!
At Andiamo! we're proud to be the first UK translation agency to achieve the ISO 13485:2016 certification for medical devices. Find out more here…