Introducing ISO 13485:2016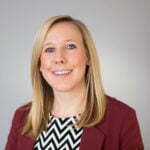 8th March 2021
Emily Robertshaw
We are delighted to announce that Andiamo! has achieved certification for ISO 13485:2016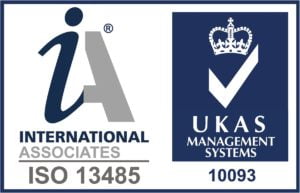 As most medical companies will know, having ISO 13485:2016 means that a company must have a quality management system in place to demonstrate their ability to provide services related to medical devices that consistently meet customer and applicable regulatory requirements.
We have worked with medical companies for over 30 years providing them with high-quality translations of IFUs and other documentation. We always recommend our Gold Service, which is translation and a full revision by a second specialist medical translator. But we've decided to go one step further…
Why did Andiamo! decide to become certified for ISO 13485:2016?
Several years ago, it was announced that all translations that accompany medical devices, such as packaging, labels, safety information and IFUs, will be required in all 24 EU languages by May 2021.  Also, translations will now need to be carried out before the test for the CE mark, so they are very much an integral part of the process rather than an afterthought.
Because of this, we took the decision that in addition to being certified for ISO 9001:2015 and ISO 17100:2015, we wanted to have the same standard as specialist medical device companies to prove our commitment to the medical industry show we fully understand their quality processes and can provide extra reassurance that our translations will meet their high standards.
A note from our General Manager, Miranda
"I'm absolutely delighted that we are now certified to ISO 13485:2016. We are the first UK-based LSP to achieve this and this is yet additional proof along with ISO 17100:2015 that we are 100% committed to providing high quality translations for such a vital sector"
Do you need translation of your medical device documentation?
With the deadline under 3 months away, time is running out to have your current medical device documentation translated into all of the required languages. Quality and providing an excellent customer service is what we pride ourselves on at Andiamo! and we'd be delighted to speak to you about any imminent projects and provide you with a quote.
Call our friendly team today on 08450 345677 or fill in our request form to find out more about how we can help you with your specialist medical translations.