Customer Satisfaction Survey results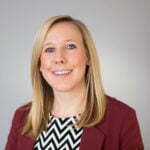 10th January 2018
Emily Robertshaw
We'd like to thank all of our clients who completed our Customer Satisfaction Survey in 2017. We'll use the results to further improve our services to you and also to ensure you're receiving news and special offers through your preferred platforms. 
Here's a summary of the survey results:
71.4% of respondents said they chose Andiamo! because of an internal or external referral. We pride ourselves on providing a high-quality service, so we're delighted that our clients are recommending us because of the service they've received.
We're pleased to report that all respondents voted the translation quality, helpfulness of projects team and response times as excellent or good. Our projects team are here to help, so you can always pick up the phone with any questions you have before, after or during your projects.
Andiamo! is 30 this year and throughout the year we'll be sharing lots of special offers via email and on our social media platforms to say thank you to you, our loyal customer base.
We really appreciate all feedback from our clients as we strive to provide a friendly and professional service.