Chinese New Year 2021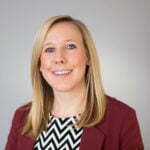 10th February 2021
Emily Robertshaw

When is Chinese New Year 2021?
In 2021 Chinese New Year falls on Friday 12th February. Although many will be having quieter celebrations this year, the festival will last from Thursday 11th February until Friday 26th February, with the 11th-17th being a national holiday across China.
How is Chinese New Year traditionally celebrated?
Decorations
Before the celebrations begin, people deep clean their homes, which is thought to get rid of bad luck and bring good luck the next year. People then decorate with lanterns, paper cuttings, calligraphy paintings of lucky characters, kumquat trees and blooming flowers.
Traditional food
Families eat lots of traditional foods during the new year celebrations. These include fish, dumplings, spring rolls and noodles. 'Longevity noodles', in particular, are commonly eaten, as they symbolise a long life.
Gifts and red envelopes
Traditionally, children are given red envelopes with money in. The notes in the envelopes should be new and crisp and even amounts are favoured except anything with the number 4 in as it is considered unlucky.
As well as giving red envelopes to children, small gifts such as sweets or baked goods are exchanged among families and friends.
Large events
Many people around the world gather to watch dances, parades and firework displays with their families and friends. Many people also go to Lunar New Year Fairs (flower markets), which are held in various parks and open-air markets set up especially for the festival.
How will Chinese New Year be celebrated this year?
Many families will likely have small, local gatherings and still have traditional dinners.
Many large-scale celebrations around the world are going virtual. Tourism boards, city councils and museums around the world are hosting a variety of virtual events on their websites and social media. From showing film footage and photos from previous years to more immersive family experiences like calligraphy workshops and dragon mask making.
What our translators are doing
"For each Chinese New Year, I would travel about 1,200 miles with my wife and kids to spend the new year holiday with my parents, like many others here in China. This year, however, I came here alone for fear of COVID-19. I hope everything will be back to normal, not only in China, but everywhere in the world."

"During the spring festival holidays of past years, I always go back from Beijing to my hometown, stay with my family at home and have a great break by feeding myself delicious foods, watching TV, and playing mahjong ("麻将" in Chinese Characters), which is a Chinese game played by 4 people with 144 tiles.

However, for the upcoming holiday of Chinese New Year 2021, at this specific stage due to the global pandemic, I choose to stay in Beijing. I am planning to have a small dinner party with my best friends on the eve of Chinese New Year, and then spend the rest time of the holiday in translation jobs."

"Usually, I will take my family back to my hometown to be together with a big family before the Chinese New Year. But due to the impact of COVID-19, I was not able to go back in 2020 and unfortunately it is the same in 2021. Though the pandemic has been under control in China this year, we are encouraged to stay where we work to avoid the risk of spreading the virus. It is a quite different Chinese New Year for us in China as it is reported that about 60% people are not moving this year. In the past years, it is hard to get tickets for train and airline, while lots of trains and airlines have been cancelled due to low traffic. As the new year comes, I may work as usual because all of my clients are based in Europe and America. For me, this holiday is more like a normal week this year."
Year of the Ox
2021 is the Year of the Ox. The Ox is the second year of the 12-year zodiac cycle and will be followed by Tiger, Rabbit, Dragon, Snake, Horse, Goat, Monkey, Rooster, Dog, Pig and Rat.
Those born in the Year of the Ox are strong, reliable, hardworking and intelligent. Oxen are also categorized as a wood, fire, earth, metal or water ox depending on their birth year. 2021 is the Year of the Metal Ox, which is also known for its traits of loyalty in friendship over money.
Lucky numbers for an Ox are 8, 9 and 3 and lucky colours are blue, red and purple.
Which zodiac animal are you?
| | |
| --- | --- |
| Zodiac animal | Year |
| Ox | 1949, 1961, 1973, 1985, 1997, 2009, 2021 |
| Tiger | 1950, 1962, 1974, 1986, 1998, 2010 |
| Rabbit | 1951, 1963, 1975, 1987, 1999, 2011 |
| Dragon | 1952, 1964, 1976, 1988, 2000, 2012 |
| Snake | 1953, 1965, 1977, 1989, 2001, 2013 |
| Horse | 1954, 1966, 1978, 1990, 2002, 2014 |
| Goat | 1955, 1967, 1979, 1991, 2003, 2015 |
| Monkey | 1956, 1968, 1980, 1992, 2004, 2016 |
| Rooster | 1957, 1969, 1981, 1993, 2005, 2017 |
| Dog | 1958, 1970, 1982, 1994, 2006, 2018 |
| Pig | 1959, 1971, 1983, 1995, 2007, 2019 |
| Rat | 1960, 1972, 1984, 1996, 2008, 2020 |
Of course, it won't be the same this year, but many believe that the Year of the Ox will bring strength to everyone to get through 2021 together in time for the Year of the Tiger.
Do you require Chinese translation services? Get in touch with our friendly team today!