Easter traditions around the world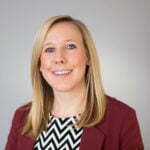 6th March 2018
Emily Robertshaw
Poland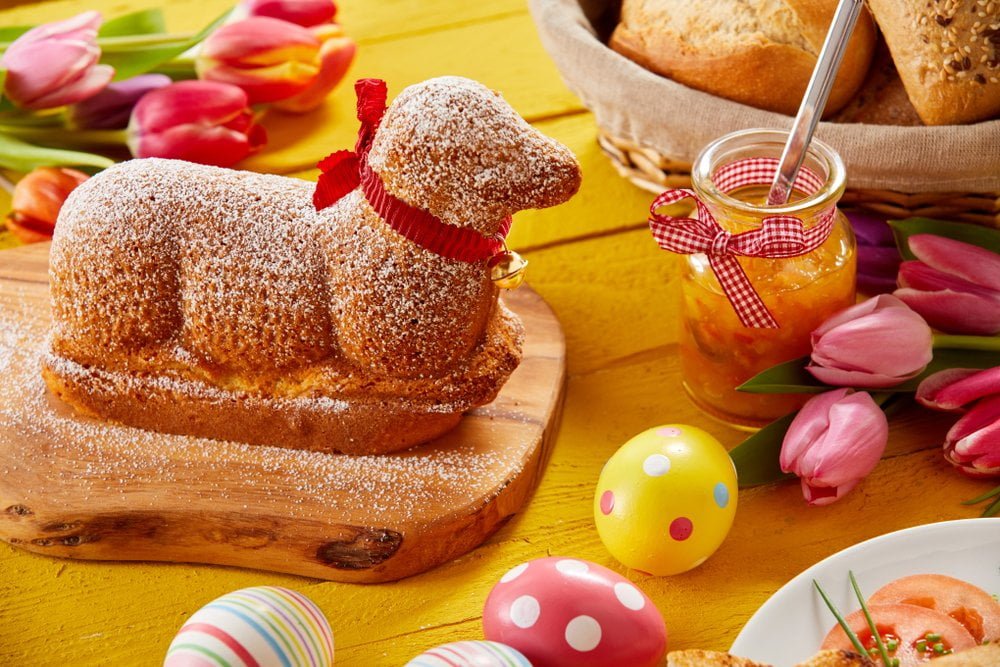 The Easter celebrations begin in Poland on Palm Sunday, where in many regions people have palm competitions to see who can make the biggest palm leaves with willow or spruce branches. On Easter Saturday, baskets are decorated and filled with various Easter foods such as ham, sausages and cake and are taken to church to be blessed.
Easter Monday is known as Wet Monday! It's tradition for people to throw buckets of water over each other or fire water pistols. It's said that women who are soaked during Wet Monday will be married within a year!
The main traditional sweet treat served in Poland is a cake shaped like a lamb, which acts as the centrepiece of most family tables.
Italy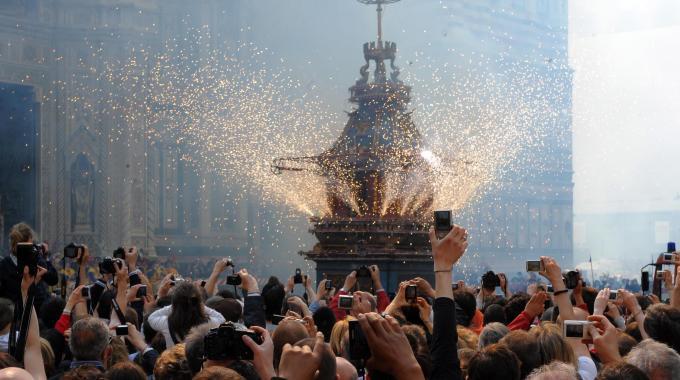 Easter celebrations happen all over Italy in huge cathedrals and small churches. On Palm Sunday the celebrations begin as the Pope gives a special Easter mass in Saint Peter's Square in The Vatican City.

On Good Friday in Trapani in Sicily residents carry huge statues through the streets and everyone awaits the Virgin Mary statue who is looking for her son. This procession lasts 24 hours!
On Easter Sunday in Florence, the Scoppio del Carro (Explosion of the cart) is celebrated. A cart filled with fireworks is pulled by a pair of oxen through the city and is lit at the end to give crowds an incredible firework display. 
On Easter Monday in Panicale, a village between Florence and Rome, everyone gathers for the annual cheese rolling competition, during which competitors roll wheels of cheese around the medieval town walls.
Sweet Easter treats in Italy include ciambellone (a ring-shaped lemon cake), gubana (a bread made with nuts and raisins) and colomba (a dove-shaped cake with almonds).
Greece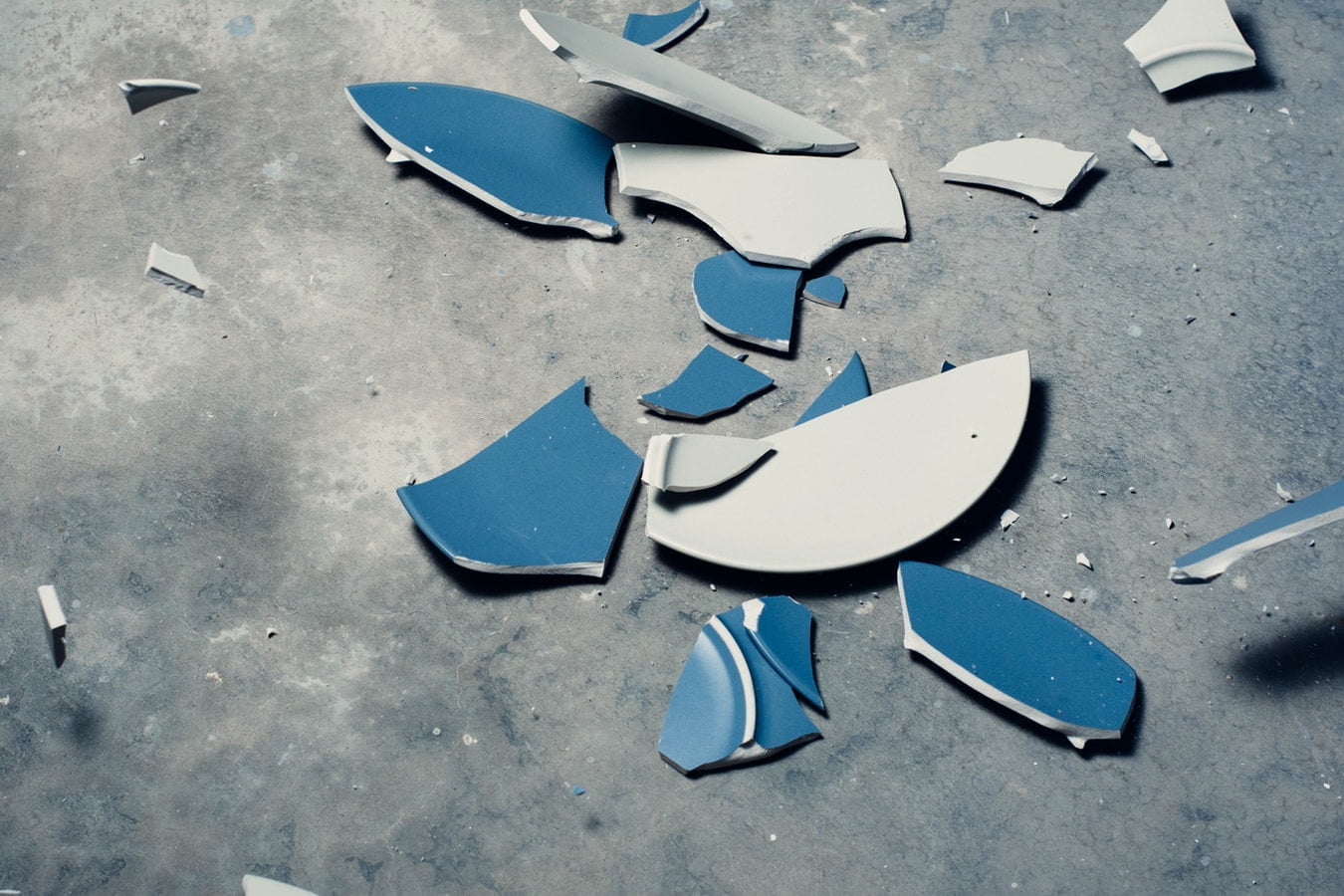 Greek Orthodox Easter is celebrated one week later than Easter is celebrated in western churches. In Corfu, there are many different Easter traditions. On Maundy Thursday families dye all of their eggs red, in preparation for the traditional tsougrisma (egg cracking game) on Easter Saturday. The game is to crack your opponent's egg and then face another opponent until one person is crowned champion. It's played to symbolise the breaking open of Jesus's tomb. Also on Easter Saturday as the church bells chime, people throw botides (clay pots full of water) from windows that crash onto the streets below. Mind your head if you're visiting!
In Leonido, people make their own brightly-coloured hot air balloons, which are let off into the night sky. And on Easter Sunday in Chios, a small island which used to be occupied by Turkey, homemade rockets are launched into the air illuminating the sky.
The main sweet treat to try in Greece is tsoureki (Easter brioche), which is usually baked at home and enjoyed by all the family.
Spain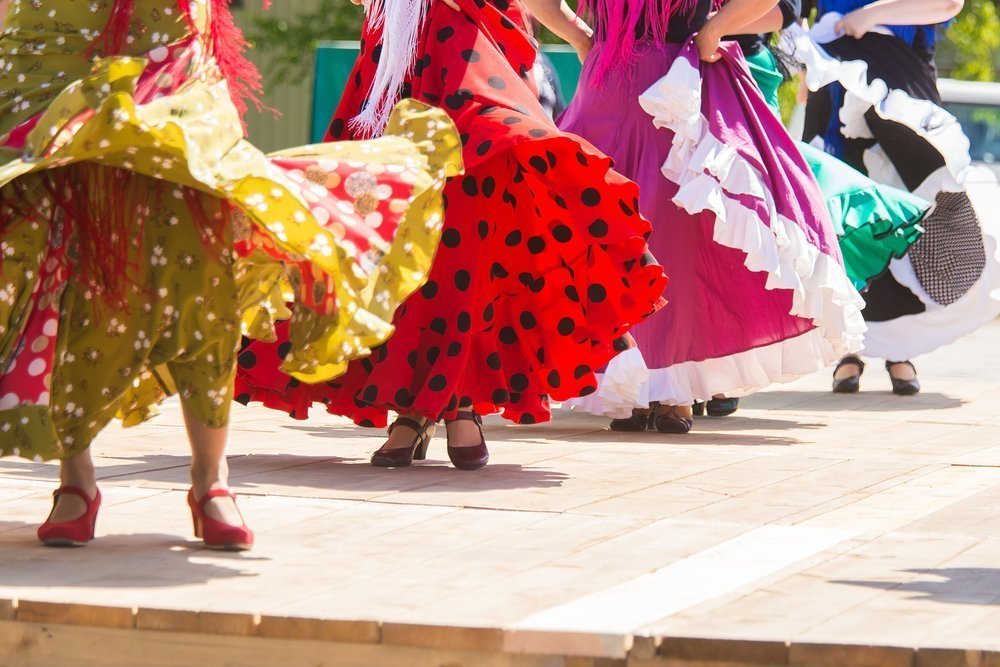 Spain is renowned for its enormous Easter celebrations and processions. In Malaga and Seville in the Andalusia region they are particuarly spectacular. In Malaga, military parades weave through the crowds carrying life-sized figures of Jesus on the cross. In Seville, nazarenos (penitents) wear traditional capirote (tall, pointy hats that also cover their faces) and march through the streets holding candles. Flamenco dancers join in too and people eat lots of sweet treats such as pestiños, which are pastries glazed with honey or sugar.
In the northwest region of Spain, Valladolid celebrates art as residents design beautiful floats that wow spectators. In the northeast region, Catalonia is famous for la dansa de la mort (the dance of death), during which people dress as skeletons and dance in front of large crowds.
Sweden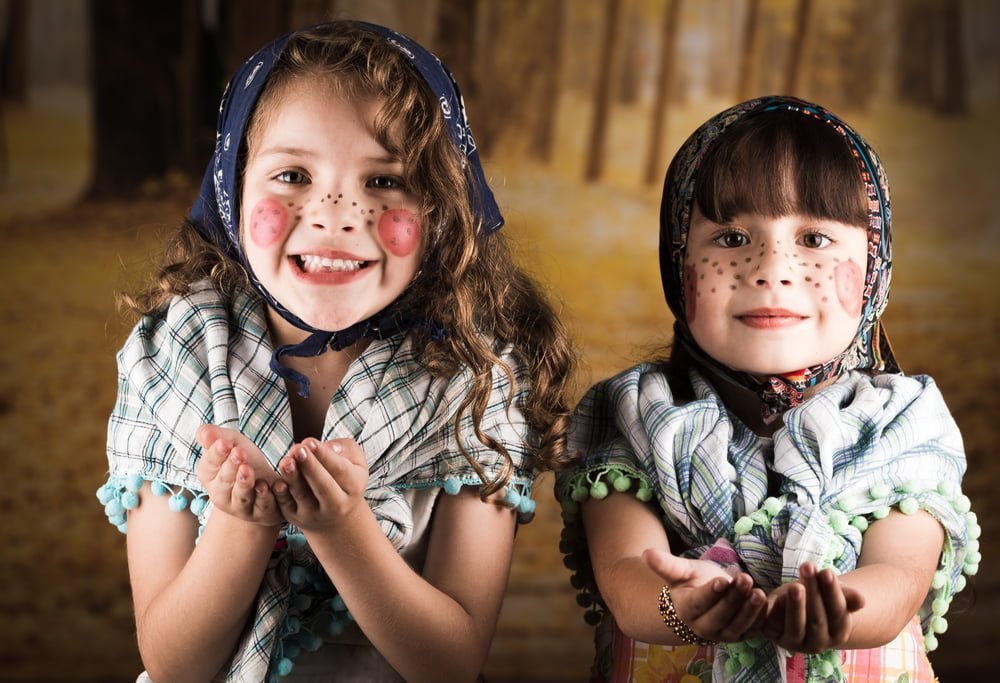 In Sweden, Easter is a secular celebration. On Maundy Thursday, the main tradition throughout the country is for children to dress up as witches and go door to door in their street to swap drawings they've done for sweets. It's similar to trick or treating on Halloween. The tradition stems from folklore when witches were said to fly around on their broomsticks during Easter to dance with the devil. In southwest Sweden, large bonfires are also lit to scare the witches away.
On Easter Sunday, egg cracking contests are popular, particularly in the Skåne province. Contestants bring painted, hard-boiled eggs and try to crack other people's eggs. There aren't a lot of traditional Easter sweet treats, but rather a variety of egg dishes on offer such as påskbordet, which is a platter of eggs served with all kinds of fish. 
France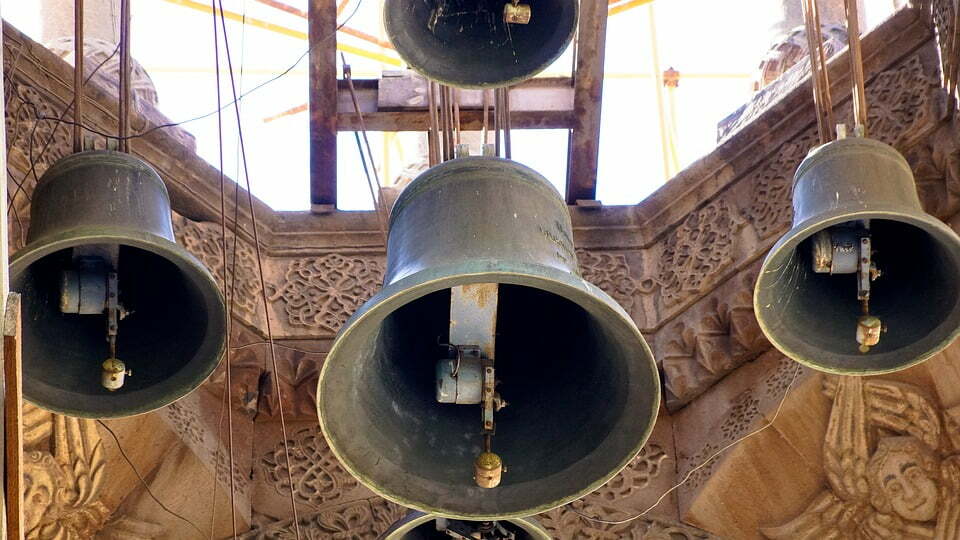 In France and French territories, some processions do take place, although not as many as in Spain or Italy. In Corsica, an anonymous penitent leads a candlelit procession for 2km called the catenaccio (chained man).
Rather than the Easter bunny bringing chocolate eggs to French children, legend has it that the bells bring them. No church bells ring between Good Friday and Easter Sunday and when they chime on Sunday morning the eggs appear for children who've been good that year.
Since 1973, in Bessières in southern France, it's been a tradition for multiple chefs to cook up a giant omelette in the main square. This omelette is made up of 15,000 eggs and is cooked in a pan that's 4 metres in diameter!