Famous people who speak foreign languages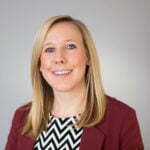 7th June 2013
Emily Robertshaw
Never judge a book by its cover! Here are some Hollywood stars who speak other languages.
Colin Firth – Italian (Married to Italian film director/producer Livia Giuggioli)
Gary Lineker – Spanish and Japanese (Played for Barcelona and Japanese team Nagoya Grampus Eight)
Eddie Izzard – French and Arabic (Born in Yemen and does comedy routines in French)
Natalie Portman – Hebrew (Born in Israel)
Kim Cattrall – German (Lived in Frankfurt while married to Andre Lyson)
Diane Kruger – German and French (Born in Germany and speaks fluent French)
Charlize Theron – Afrikaans (Born in South Africa)
Mila Kunis – Russian (Moved to USA from Ukraine at the age of 7)
Leonardo Di Caprio – German (His mother is German)
Gwyneth Paltrow – Spanish (Studied in Spain)
Kristin Scott Thomas – French (Has lived in France since the age of 19)
Tilda Swinton – Italian (Learned the language for the 2009 film lo sono l'amore)
Bradley Cooper – French (Studied in Aix-en-Provence as part of a university exchange programme)
Sandra Bullock – German (Her mother was a German opera singer)
Get in touch if you require our interpreting service. They may not be Hollywood stars but all of our interpreters are highly-qualified professionals!!