Message from our General Manager, Miranda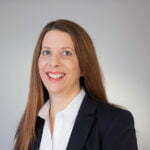 1st April 2020
Miranda Sambidge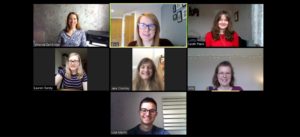 I hope you're all staying safe and well and getting used to the new normal.
I wanted to reassure you that although the Andiamo! team are now working remotely, we're carrying out our Projects with the same high-quality service you're used to. We already had all the systems in place for remote working if and when needed which resulted in a seamless transition when the government announced its new measures.
This means you can email or call your Project Manager on the usual numbers to request a quote or discuss a project. If you don't know who your regular project manager is or haven't worked with us recently, give us a call on 08450 345677 and one of the team will be happy to help!
Our translators and interpreters are freelancers so for written translation, there's no change in service; for interpreting, our interpreters can do this over the phone by video or audio link instead of face-to-face. Our typesetting and subtitling teams are also on hand to help with your projects.
The next few weeks and months will bring out the best in community spirit and a sense of togetherness. Working as a team brings its challenges when you're not in the same physical location but with online platforms, we're able to have regular video meetings and all pull together.
We wish you all the very best in the coming weeks/months and we look forward to continuing to support you with your language requirements.