Our favourite foreign films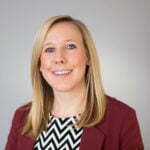 15th February 2017
Emily Robertshaw
With the Golden Globes, BAFTAs and Oscars still fresh in our minds, the Andiamo! team has put together a list of some of our favourite foreign films. If you've already seen some we'd love to hear what you think, and if not, we hope you'll be inspired to give some a try!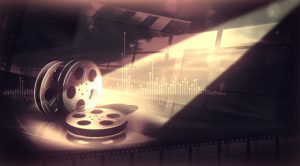 Life is Beautiful La Vita è bella (Italian) 1997
Described as a comedy-drama, this Oscar-winning film is set in Arezzo, Italy in 1939. It really is a film of two halves starting with scenes of a Jewish family living happily in their Tuscan town before the reality of the Holocaust becomes apparent. At the beginning, you'll laugh out loud but as the film develops, some of the darker scenes will bring tears to your eyes.
Cinema Paradiso (Italian) 1988
Drama exploring the nostalgia of a film director after a projectionist he admired growing up passes away. Interestingly, the film was a flop in Italy when it was first released but after being shortened, went on to win the Grand Prix at Cannes Film Festival and the best foreign film Oscar in 1989. It's available on UK Netflix, so give it a go!
Léon: The Professional Léon (French) 1994
One of Luc Besson's earlier thrillers, Léon is about an Italian hitman, Victor, who takes 12-year-old Mathilda under his wing after her family is murdered. Although he's somewhat reluctant to teach her at first, they form a strong bond. Natalie Portman fans – this is her cinema debut!
Women on the Verge of a Nervous Breakdown Mujeres al borde de un ataque de nervios (Spanish) 1988
An eccentric comedy, described by some critics as a black comedy, by Pedro Almodovar, cleverly intertwines the lives of its female protagonists. Subplots include a bad break-up, a terrorist plot and a dose of spiked gazpacho!
Delicatessen (French) 1991
Jean-Pierre Jeunet's dark, post-apocalyptic comedy explores a society where food is in very short supply. Thankfully the local butcher has found a source of meat to feed the hungry locals – think Sweeney Todd. Recommended for viewers with a strong stomach!
City of God Cidade de Deus (Brazilian) 2003
Set in the slums in the suburbs of Rio de Janeiro during the 1960s, this crime-drama focuses on the violent, gang behaviour which is a scary reality rather than a Hollywood blockbuster. You'll find this one on UK Netflix too.
AngelA (French) 1995
Another of Luc Besson's thrillers, which tells the story of an ex-convict whose life has spiralled out of control and he has hit rock bottom. As he's about to take his own life he meets a mysterious women named Angela who claims she's the angel who has come to save him.
Amélie Le Fabuleux Destin d'Amélie Poulain (French) 2001
This well-known, uplifting romantic comedy is set in Montmartre in France and follows female protagonist Amélie, who finds happiness in the simple pleasures in life. An all-round, heart-warming film.
Welcome to the Sticks Bienvenue Chez les Ch'tis (French) 2008
A laugh-out-loud comedy about a man from Provence who, to his horror, is made to go to work in the small town of Bergues in northern France. It's all about the preconceptions southerners have that northerners speak a strange dialect, eat strange fried food and it always rains.
Motorcycle Diaries Diarios de Motocicleta (Spanish) 2004
Based on Ernesto 'Che' Guevara's memoir of the same name, the film dramatizes the 8,000km trip Guevara went on at the age of 23, which he considered to be the moments leading up to his calling in life as a Marxist revolutionary.
The Intouchables Les Intouchables (French) 2011
A moving comedy drama based on a true story. A quadriplegic millionaire interviews for and hires a new carer to help him. Even though they have completely different personalities, a budding friendship emerges. There are rumours of a UK remake coming very soon too!
The Lives of Others Das Leben der Anderen (German) 2006
Set in 1984 in East Germany, the film follows one of the Stasi, secret police, who spies on the local residents and becomes increasingly involved in their lives.
Goodbye, Lenin! (German) 2003
1989 was of course a momentous year in German history as the wall dividing the East and West came down. During that time, Alex's mother is in a coma and when she awakes in her fragile state, Alex must do everything he can to stop her finding out that the East and West are no longer divided.