5 minutes with Jane Crossley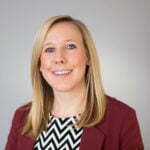 19th January 2017
Emily Robertshaw
 We're catching up with Jane Crossley to find out what she enjoys the most about her role at Andiamo! and where her love of languages all started.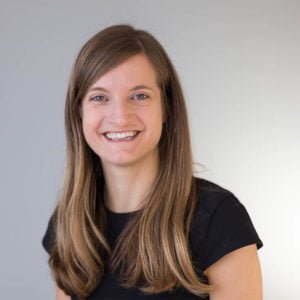 Job title
Projects Team Leader
How long have you worked at Andiamo?
5 1/2 years
Tell us about a typical day at Andiamo!
Ooh that's tricky as each day is so different! When I arrive I usually check my emails and tie up any loose ends from the previous day. Then I'll answer any client or supplier queries and check my translations due back that day.
I spend the rest of my time helping Emily (our Marketing Manager) with new proposals, liaising with my key clients to keep them up to date with their projects, and overseeing and assisting the projects team to make sure everything is running smoothly. I also run a projects team meeting every Tuesday morning to keep track of all the projects the team are working on.
Favourite part of the job
My favourite part of the job is definitely helping my team, training them on the latest technology and helping them to solve problems.
I also really enjoy the technical side of the job, particularly working with Trados. It's what I enjoyed most about my MA, which is why I decided to pursue a career in project management rather than becoming a freelance translator.
Most challenging part of the job
I'd say it's keeping up to date with the latest technology as it moves so quickly in this industry and new tech is being rolled out all the time. I have to decide what will work for us and improve our workflow.
Problem solving when new requests come in can also be a challenge. Clients and prospects come to us with unusual file types or huge files where only certain sections require translation and I need to work out how best to handle these requests.
Have you always been interested in languages?
Yes! I started learning French when I was 10 and went to classes every Saturday morning. We used to go on holiday to France every year, so I then became the family interpreter in restaurants and shops when we were there.
I worked in France as a holiday rep and Germany as a translation intern for the third year of my degree and loved both experiences. Also, before studying for my MA I worked in foreign language publishing, so I know how some of our translations are used on the other side.
What do you enjoy doing in your spare time?
I love running. To date I've done 2 full marathons and a few half-marathons and I'm now training for the Berlin Marathon in September.
I also really enjoy cooking, particularly making pizza and other Italian food thanks to the Italian cookery course I went on last year. I'll enjoy my creation with a glass of wine whilst watching Il giovane Montalbano!
The Andiamo! team like to learn new languages and I decided to study Russian. It's certainly challenging and keeps me busy in my spare time, learning new vocabulary and grammar.
What's your favourite place in the world?
France is definitely my favourite country because there's so much to do and explore there. You can go on family holidays and city breaks and go skiing, cycling or relax on the beach. I love the wine, food and scenery.
So far I've visited the Côte d'Azur, Brittany, the west coast and Paris and really want to explore the east coast in the coming years.
What's been happening at Andiamo! so far in 2017?
Emily (our Marketing Manager) and I went to Nuremberg Toy Fair in February to meet some of our regular clients and prospects. It was great to be back in Germany and practise my German and of course see all of the incredible exhibition displays!
If you have a technical question about how the translation process works, Jane is definitely the person to speak to.
Give us a call on 08450 345677 and she'll be happy to help you!