Unique Texas German dialect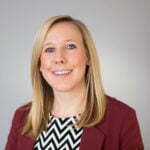 7th June 2013
Emily Robertshaw
It's widely known that the German language is spoken throughout Europe in countries other than Germany, such as Switzerland and Austria. Venturing further afield however, you might be surprised to learn about the research currently being conducted by a German professor in the US state of Texas.
Hans Boas is recording and documenting examples of a dialect known as 'Texas German', which originated when the first German settlers arrived in the state in the mid-19th century. The Texas German community is alive and well and speakers are proud of their unique Texas German identity, participating in many traditional German activities some of which are no longer popular in Germany!
Sadly, after the First and Second World Wars, the popularity of the German language decreased in the USA, to the extent that it was no longer taught in schools or passed on beyond the fifth or sixth generation of Texas Germans. The youngest speakers of the dialect are now in their early to mid-sixties and, realising that the dialect could disappear within the next 30 years, Boas embarked on the task of recording interviews with over 400 German descendants currently residing in Texas.
One of the extraordinary discoveries about the dialect is the wide variety of linguistic differences that exist between speakers; according to Boas, he has found no two speakers who sound vaguely alike. Find out more about the Texas German Dialect Project here.
If you're interested in German translation or German interpreting services, simply call our office on 08450 345677 or request a quote through our webform.