5 ways to attract more international visitors to your tourist attraction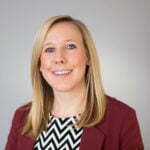 8th January 2020
Emily Robertshaw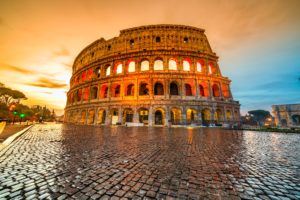 As the tourism industry gets back on track and VisitBritain forecasts 73% more tourists this year than in 2020, here's some advice on how you can attract more international visitors to your tourist attraction! Whether you're a tourism board, museum, gallery, listed building or guided tour company, there is plenty you can do to attract new visitors and to get those 5* reviews from them about their experiences.
1. Translate your website
Where is the first place that visitors will go when they hear about your attraction? Your website, of course! If you're targeting international visitors from specific countries, start with those languages first and then build on that. Make sure you do the research before picking any language.
You could opt for a full website translation, which will give an excellent impression to non-native visitors. If you have a tighter budget, you could instead choose to translate a few landing pages to test the results before translating the entire website. Click here to find out where to start with website translation.
Once your translated website is up and running, think about having your social media pages translated too. You will then need to ensure you have translators on standby to answer any enquiries you get in other languages.
2. Subtitle your promotional videos
If you use promotional videos of people enjoying your attraction, having those videos subtitled is a cost-effective way of helping non-native speakers to understand your video content.
You can either have just one video and then play the subtitles in the language you need alongside it, or you can have foreign-language versions of each video with the subtitles burnt in.
Read our spotlight on subtitling blog to find out more about the subtitling process and style options.
3. Translate your brochures and leaflets
According to Common Sense Advisory, 56.2% of consumers said that the ability to obtain information in their own language is more important to them than price. So, if you display your glossy brochures and leaflets in tourist spots, such as hotels or visitor information kiosks, for non-native English speakers to see, you should consider having them translated.
At Andiamo! we also offer a foreign-language typesetting service, so you can send us your artwork and we can send you print-ready brochures and leaflets in all the languages you need.
4. Exhibit at international trade shows
You've had your promotional videos subtitled and brochures translated. Where do you showcase them? At international trade shows!
Why not make 2020 the year you exhibit at one of the top international trade shows to showcase your attraction to companies from all over the world? You could exhibit at ITB Berlin in March, IMEX America in September or the World Travel Market in November. Browse through tradefest's top 100 travel and tourism exhibitions to see which one is right for you.
5. Record your audio guides in other languages
Why not have multilingual audio guides recorded in 2020? It'll really make your attraction stand out as one that caters for all languages, and you're much more likely to get better reviews. You just need to send your English audio file and a script and your LSP will timecode, translate and record it for you into all the languages you need.
If you're looking to partner with a specialist tourism translation agency to gain more international visitors we'd love to help! Call us now on 08450 345677 to find out more about our tourism translation services.