Spotlight on subtitling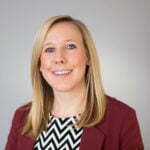 4th July 2017
Emily Robertshaw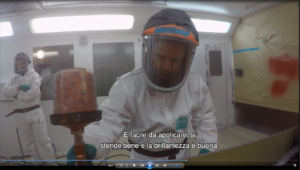 Image courtesy of AkzoNobel
The growth of video
Have you noticed that your Facebook newsfeed is increasingly being filled with videos rather than photos? PR video is a rapidly increasing phenomenon and is being used more and more frequently online. In fact, it's expected that in 2018 video will account for 74% of all online content.
It has now become a fast-growing trend for companies to create more videos to engage with both their internal employees as well as potential clients. We are assisting our clients with requests such as:
Installation videos/demonstrations of products
Corporate videos, such as interviews with customers
Tourism marketing videos
Advertisements
Staff training videos
Event, conference or seminar clips
The growing need for subtitling
Due to the increasing use of video as a PR medium, we've seen a large spike in requests for subtitling. International marketing teams often look to have their promotional videos subtitled to help them boost their brands internationally. HR teams have staff training videos subtitled to train employees in their overseas departments or to assist workers where English may not be their first language, for example, health and safety demonstrations where a full understanding is paramount.
What is Andiamo's process for subtitling videos?
Subtitling is a very quick and straightforward process. You can send us your video and let us know which languages you require (don't worry about obscure languages as we can handle all scripts) and we can do the rest!
We'll either transcribe the video for you, or you can send us a script and then we'll time-code, translate and insert the subtitles for you.
We can provide on/off subtitles which are separate from your video that you can play alongside it whenever you need them. Or, we can burn the subtitles into your video. We recommend the on/off option when you require a lot of languages or have a lower budget.
What are the style options available?
We're very flexible when it comes to style. We will always work with the recommended style guides so the subtitles show as clearly as possible. However, if you need to keep these consistent with previous projects or have any specifications you'd like us to use then please let us know. You can choose the colour of the subtitles, whether they have a transparent background and whether you'd like them on one line or two lines. We'll send you a style guide and sample on request.
Client testimonial
Andiamo! translates and subtitles corporate videos for AkzoNobel.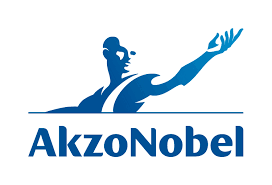 "Video testimonials are more and more part of our communication plan and this year we really felt the need to reach a wider audience by providing subtitled videos into the key languages of our global Specialty Coatings organization. Andiamo! has an excellent subtitling team and provides all sorts of services from beginning to end: transcription, time-coded file, translation and burn-in of the subtitles or delivery of .vtt files, depending on our needs. The turnaround time is always very quick and the team is always available to meet our needs with tailor-made solutions. We really don't need to worry about a thing!"
If you have any questions about our spotlight on subtitling feature or would like to request a quote for our subtitling services call us on 08450 345677 or email our subtitling team.