Ensuring you 'hatch' a winning toy with translation in 2017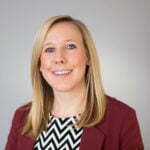 3rd January 2017
Emily Robertshaw
The international toys and games market: Why creating a worldwide must-have Christmas toy is about more than just a winning product
Every year toy brands battle it out to take the top spot in the 'must-have toy for Christmas' rankings and last year was no different. The Hatchimal, a small fluffy creature encased in an egg that hatches and needs to be cared for by its owner, has taken the world by storm, with children all over the globe placing it at the top of their Christmas wish lists and parents being forced into a bidding frenzy as stocks run dry!
Ensuring you 'hatch' a winning toy in 2017
So what makes a toy like the Hatchimal the number one hottest children's gift for Christmas 2016? Many are saying the clever marketing campaign that implies stocks are scarce has a lot to do with it, while the company itself maintains that it's all down to the innovative concept that has kids engaged and enthralled in equal measures. In fact, its creator Spin Master claims that it wanted the Hatchimal to be a long-term best-seller and had no intention of creating such a huge short-term buzz around the brand in the lead up to the festive period.
As the company has no doubt found out, there can be many pitfalls to your toy becoming an unexpected overnight global phenomenon. Having to manufacture so many more than planned for in such a short time-frame for new markets across the world, without compromising on quality or safety in such a heavily regulated sector, is a huge challenge! And there is always the danger that come January, the toy will be yesterday's news and sales figures will never pick back up.
As a translation company that has worked with toys and games companies such as The Disney Store, Mookie and ToysRUs, we love playing a part in the success of a toy but we also help manufacturers to ensure that it is fit for all of the marketplaces in which it is being sold before it hits the shelves, so that it can be re-produced efficiently and effectively and have a long shelf life.
Avoiding the dreaded 'translation fail'
In the first week of February we will travel to the biggest event for the industry, the Nuremberg International Toy Fair, to meet brands from around the world and discuss best practice when it comes to translation of toy products and information, including safety labels, licensing agreements, brochures, marketing materials, websites and packaging.
Many of those attending will be hoping that next year they'll have the same success that Spin Master's Hatchimal had last year. Exhibitors will be looking to expand into different markets and for ways to ensure that their brand and products resonate with new audiences. Everything from names of products to instruction leaflets needs to be considered when making sure that a toy will work in a new territory and it is essential that toy manufacturers ensure all translations are carried out by professionals and are of high-quality, to avoid blunders that might cause offence, confusion or even a health hazard, devaluing the brand and damaging its reputation like the image on the left.
It's easy to forget about the basics a new must-have toy but there is much more to it than 'playability' and it is difficult to predict which toys will be the biggest hit until they've already gone to market so preparation is key.
Our recent blog on why high-quality translation matters in the toy and games industry explains this further.
No 'playing' with the law
As well as helping to ensure that your toy products are ready to be sold overseas, high quality translated safety instructions, labels and packaging are a legal requirement. This means having warning labels and terms and conditions translated for the countries you're exporting to. For this, it's essential to use professional legal translators.
Regulation states that: "Where applicable the toy or packaging must bear specific warnings and indications of precautions to be taken when using the toy. These are usually specified in safety standards."
It's so important to ensure that this information is translated accurately. Our team regularly provide toys and games brands with specialist packaging translations and we can help various buyers requesting translations on a regular basis, often at short notice, liaising with the designers to check typeset layouts. Cutting corners could result in a large fine for your brand, damage to your reputation or, more seriously, risk to a child's safety and wellbeing.
Trouble in Toytown
Whilst December is the time that toy sales peak it's also the time of year that we see higher volumes of toy product recalls. In 2015 it was the hoverboard, the premium must-have gift that was recalled in its thousands after being deemed a fire risk. In the UK and EU there is strict toy safety legislation in place designed to prevent any dangerous toys which might injure children from being allowed to stay on the market, once the risk has been identified. If a toy does slip through the safety net and get out into the shops with a defect that could make it hazardous, there is a system in place to notify anyone who has imported and sold the toy.
The information is given to the media and an alert is put out for parents to return the recalled toy to the shops. As a business, recalling a product can be incredibly damaging to the brand if not handled correctly, particularly if your product is being sold in several different countries. Time is of the essence and it is vital that the re-call information is translated accurately and products are removed from the shelves as quickly as possible. Our sector-specialist translators have lots of experience of this and can be on hand to ensure that all recall information is produced quickly and accurately to help avoid unnecessary delays or mistakes being made.
We can't wait to get a first glimpse at what is going to be flying off the shelves in 2017 at the Nuremberg International Toy Fair in February and, like any good super hero, we look forward to sharing our insights into how to make that must-have toy a global success instead of a worldwide disaster.
Find out more about our experience in the toy and games sector here.