Happy International Women's Day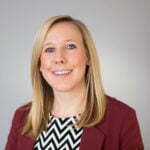 7th March 2016
Emily Robertshaw
To celebrate International Women's Day the Andiamo! team has compiled a list of our favourite foreign language films with strong, courageous and influential female protagonists. All of them are definitely worth a watch!
Amélie (2001) – Audrey Tautou plays the role of Amélie Poulain, a timid but independent woman who works at the Deux Moulins café in the heart of Paris. She enjoys the simple pleasures in life and aims to give good things to those who deserve it. A truly quirky and heart-warming film.
Potiche (2010) – Starring the much-loved Catherine Deneuve, Potiche (Trophy Wife) is a light-hearted French comedy with a more serious underlying message. Set in 1977 in Province, the film looks at women's liberation through the eyes of a strong, ambitious heroine who is determined to succeed in business and politics. It'll make you feel empowered!
Pan's Labyrinth (2006) – This Spanish classic is set in 1944 during the Spanish Civil War. It tells the story of a brave 11 year old girl who uses her vivid imagination to escape her misery and in particular her aggressive, fascist stepfather, by immersing herself in a fantasy world. A dark and surreal Alice in Wonderland for adults!
Män som hatar kvinnor (2009) – This captivating Swedish thriller, which has been adapted into the US box office hit The Girl With The Dragon Tattoo, follows Lisbeth Salander, a young woman who is inherently crafty and resourceful – skills developed during her traumatic childhood. She uses these to her advantage to hack into complex computer systems and databases, playing a crucial part in solving mysteries.
Nausicaa of the Valley of the Wind (1984) – This is a fantastic classic Japanese anime with a great message. The tale depicts the single-handed struggle of Princess Nausicaa to battle against the Tolmekians, residents of the kingdom of Tolmekia. As a nature lover, she shows her strength and courage by overcoming the enemy without using any violence. A lot of lessons to be learnt from her!

A hora da estrela (1985) – This Brazilian Portuguese film tells the story of Macabéa, an uneducated woman and her struggle to survive in an urban, poor and sexist society. It's a thought-provoking film, which explores the themes of alienation in society and it will have you hooked as you fall in love with the courageous heroine.
Persepolis (2007) – A renowned French-American animated film, which is a very moving and informative historical account seen through the eyes of a young girl in Iran growing up during the Islamic Revolution. The black and white animation is visually stunning and further enables you to view the situation from a child's perspective.
The Iron Lady (2011) – Better not leave out one of the more recent British female-dominated films. Despite being a highly controversial character, this film tells the biographical tale of Margaret Thatcher's rise in politics alongside her struggle with dementia. Even if you didn't share her political beliefs you can't help but feel inspired by her strength and touched by her misfortune.
Tweet us (@AndiamoLtd) or comment below with your favourite film heroines that inspire or influence you!