Translation for tourism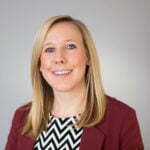 18th August 2020
Emily Robertshaw

We all know that the tourism industry has been one of the hardest-hit industries. As the world starts to reopen, it is crucial that all visitors can access new safety information and guidance in their own language. Here are a few things you can do to attract new visitors and to provide guidance for them when they are visiting your attraction.
Translation for UK visitors
As more people in the UK have opted for staycations, make the most of the increase in visitors to the area. You could have your safety information and promotional available for those who don't speak English as their first language. After English, some of the main languages spoken in the UK are Polish, Punjabi, Urdu, Arabic, Bengali and Gujarati. Consider having information translated into these languages on your website, social media and the signage and other information around your attraction.
Translation for tourism
As restrictions are lifted and international visitors look to come to the UK, we advise having all of your key information translated into their language. Try having at least the FAQs or a landing page on your website and the signage around your attraction translated into several languages. Local tourism bodies like Welcome to Yorkshire should be able to give you an insight into which countries visitors are now coming from.
According to Welcome to Yorkshire, 3 of the top 5 markets for visitors to Yorkshire are France, Germany and Poland. In Scotland, most come from Germany France and Italy and in Wales most come from Germany, France and the Netherlands.
Subtitling of promotional safety videos
Some tourist attractions have created virtual video tours of them walking around their sites. It helps potential visitors to see what safety measures are now in place. To reach even more potential visitors from the UK and overseas, you could have these kinds of videos subtitled in some of the languages mentioned above.
Partner with an agency
Due to government rules constantly changing, you also need to think about how you can react quickly. Also, as well as translating information on your website and signage, you could speak to an agency about a partnership. Why not find out pricing and timescales for getting translations done quickly for when government guidance changes. It'll mean you can quickly update your translations or send out communications about new safety rules in other languages.
Welcome to Yorkshire member supplier
We're proud to have recently become a Welcome to Yorkshire member supplier. We are offering a 5% discount on tourism translation to all other Welcome to Yorkshire members.
At Andiamo! we can help you with:
Get in touch with Andiamo! today to find out how we can help you attract more visitors and ensure their safety with translation services.