Why high quality translation of technical information is so important in the engineering sector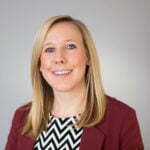 1st November 2016
Emily Robertshaw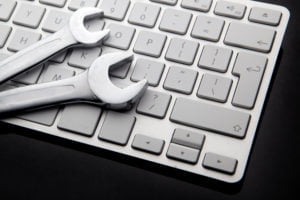 One of the major, practical challenges for engineering businesses operating on a global level or expanding overseas, is translating technical documentation, whether it's user guides, safety data sheets, engineering specifications or operation and maintenance manuals.
In our experience of working with clients in the engineering sector, we find that it is often assumed when it comes to the translation of this highly technical information, that straightforward translation will do, unlike in the case of marketing and consumer-facing content such as websites and brochures that are used for customer engagement, which needs a more personalised and colloquial approach.
However, as those working in sectors such as automotive and mechanical engineering will know, translation of technical information is highly complex and requires even more specialist knowledge and expertise to ensure that the reader can fully understand the variety of products on offer and their detailed specifications. Literal translations on an engineering ecommerce website, for example, could lead to a customer ordering an incorrect part, wasting time and energy and the company losing credibility.
Ensure your technical information doesn't get lost in translation
As engineering experts, our translators know that when it comes to interpretation, there is a clear distinction between basic/literal translation of information and expert translation by a sector specific language specialist that understands the nuances and terminology used by the relevant target audiences. Our specialist engineering translators often have hands-on sector experience, which gives them a much more in-depth perspective on how the information needs to be interpreted. We also attend events such as the Advanced Engineering exhibition, where we keep on top of the latest industry insights.
Why should engineering businesses invest in high-quality translation?
There are so many business benefits to investing in high-quality translation but here are our top 3 reasons:
1) Attention to detail is key
The work we do with one of the world's leading engineering and scientific technology companies, Renishaw, is an example of this and involves translating highly technical engineer instructions. Our engineering translation team is made up of qualified engineers who chose to change career and therefore have as much knowledge and expertise as those following instructions, ensuring accuracy and correct use of terminology at all times.
2) Innovation is the only way to stay ahead
Engineering companies must constantly be innovating to maintain a competitive edge. But it is not just product innovation that's important, it's accurately rendering measurements, specifications and other information with different audiences that matters most. One of our customers, a lubricant specialist, asked us to translate their entire database of products that are targeted at oil companies and keep it updated on a regular basis. This often involves one or two-word product names and a lot of research can be required if there's no context. Staying on top of this is vital for them as a business to ensure they can effectively reach different markets.
3) You can't afford not to be digitally savvy
The engineering sector is under more pressure than most to demonstrate how digitally-savvy it is and recent US-based research from Common Sense Advisory found that "63% of global brands reached more customers by increasing the number of languages on their websites and investing in languages helps them to grow and stay ahead of the competition". We have certainly found that this is a priority for many of our clients who are targeting an international audience.
How one engineering business translated its way to success
We specialise in high-quality translation of websites and and other digital platforms to ensure that your overseas audiences have access to all the information they need at their fingertips. A recent project that we delivered for one of our clients in the engineering sector demonstrates the important role that high-quality translation plays in this type of business.
WDS Component Parts, the UK's leading manufacturer and stockist of standard component parts for machines in a number of industries, including Aerospace, Defence and Automotive came to us for help with exporting their component parts worldwide by marketing them via professionally-translated versions of their website.
Our team of expert translators worked closely with the WDS team to deliver the project to the highest standards and the translated websites have now been live for several weeks. As a result, WDS is already making new sales in their targeted countries.
Do you require specialist engineering translation? Get in touch with our team.