5 minutes with Marc and Anne Woolmer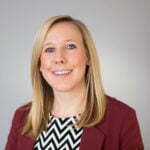 5th January 2016
Emily Robertshaw

Marc, how did you get into translation with a background in engineering?
After completing my degree in engineering I set up a recruitment consultancy. Meanwhile, in 1988 Anne set up Andiamo! and we ran both businesses in parallel. In 2001 we decided to focus primarily on one business and grew Andiamo! and our network of freelance suppliers.
What is your most memorable moment at Andiamo?
Marc: There have been many interesting moments at Andiamo! particularly seeing the industry change so rapidly. In the early days when we didn't have internet we'd hand deliver each project to our clients, then it became a little easier with the fax machine.
I would say my most memorable moment was winning a major contract 10 years ago and expanding the business. We put all of our efforts into it and it was very rewarding that it paid off.
Anne: My most memorable moment was realising we could actually take on office space in Cirencester after 5 years of working out of a bedroom at home. The 'proper' office seemed enormous at the time in 1993, but we soon managed to fill it and are still in touch with some of the people who came to join us all those years ago.
What has been your biggest challenge in 2015?
Marc: Business-wise I'd definitely say keeping up-to-date with how rapidly the industry is changing in terms of technology. Computer-aided translation (CAT) tools are developing at a fast pace and we must be sure to upgrade at every opportunity in order to go above and beyond for our clients.
Anne: Now that I have retired from full-time work, I'd say getting on top of house restoration in Provence: we bought a former honey factory in 2001 and are at last finishing converting the 2-storey building into a proper home. Not one for the bees.
Marc: There have been many challenges along the way with regard to our house restoration. Getting planning permission was definitely one of the biggest, along with managing the builder working on it, particularly when we were staying in England.
What is your favourite place in the world?
Anne: Most probably the above, as I'm still very much a Francophile and the Var is so beautiful – but also I'd say anywhere I can be with our family – especially any or all of our 6 grandchildren. So when they come to the house in France, I'm doubly happy!
Marc: Somewhere up in the mountains. I love hiking and climbing and although it's taken a backseat with the restoration, it's definitely something I want to do more of this year.
What are you reading at the moment?
Anne: I'm fascinated by The Miniaturist because of the detail, the sense of place, the compelling story and the fact that Jessie Burton who wrote it is still so young… Bill Bryson, Elena Ferrante and Hilary Mantel's latest offerings are waiting on my bookshelf. I don't read electronic books – part of the pleasure for me is handling the paper and turning the pages. Which makes my holiday luggage rather unnecessarily heavy.
How did you spend Christmas?
Marc and Anne: On December 18th our younger son and family had moved house, so they invited us, plus his older brother and family – as you do, of course! We spent a very happy day, the 10 of us, and no pictures to hang. Lots to do, eat, watch and play!
Do you have any New Year's resolutions?
Anne: Yes, to finish restoring houses after 49 years of doing just that, and to be content just where I am!
Marc: To spend less time building and more time climbing!
What's in store for Andiamo! in 2016?
Anne: Lots of exciting challenges, as we make new contacts, care for the ones we already value, and explore new avenues in the industry.
Marc: Yes, it's going to be a very exciting year for Andiamo! as we have lots of plans to develop the business into an even greater one.