How can your business make the most of overseas visitors to the 'Tour de Yorkshire' 2016?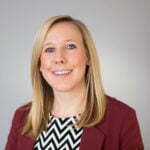 10th March 2016
Emily Robertshaw
Following the huge success of the Yorkshire leg of the Tour de France's Grand Depart in 2014, the region's tourism agency Welcome to Yorkshire launched 'Tour de Yorkshire' to help continue the legacy of the increased take-up of cycling and international tourism to the region.
'Tour de Yorkshire' is an annual three day cycle race, which, in 2015, attracted 1.5 million visitors from countries including France, Germany, Italy, Spain and the Netherlands.  As one of the biggest cycle races in the UK with some of the top international teams taking part, this year's event on 29th April to 1st May, will be broadcast live in the UK and throughout Europe.
Now a major event on the UK sporting calendar, 'Tour de Yorkshire' is not something that sports and tourism businesses like cycling retailers/clubs/repair centres, hotels, campsites, B&Bs, guesthouses, caravan parks, museums, galleries, tourist attractions, retailers and food & drink outlets can ignore. As a language and translation specialist, high profile events like this are a busy time at Andiamo! as many of our clients start preparing to maximise the opportunities that the 'Tour de Yorkshire' brings to attract new audiences from overseas.
The impact of the Tour de France Grand Départ 2014 on Yorkshire businesses
The biggest benefit of hosting the Tour de France Grand Départ was that, as an outdoor event that covers so much ground, it showed off everything that Yorkshire has to offer from beautiful scenery to boutique accommodation and awesome attractions to fabulous food.
Over the three days of the Tour de France Grand Départ in 2014, 4.8 million people lined the route in Yorkshire, Cambridge, Essex and London, including 113,000 visitors from overseas and £109.8m of visitor spending came into the host regions. Welcome to Yorkshire CEO, Gary Verity, said: "There is no doubt the Grand Départ of the Tour de France was incredible for many businesses in Yorkshire and the benefits will be felt for many years to come."
This footfall of visitors, particularly those from overseas who will have been spending on accommodation, food & drink, travel and souvenirs, had a clear economic impact and part of the reason that so many returned for Tour de Yorkshire in 2015 was the great Yorkshire welcome non-English speaking tourists received.
Promoting your business to an international audience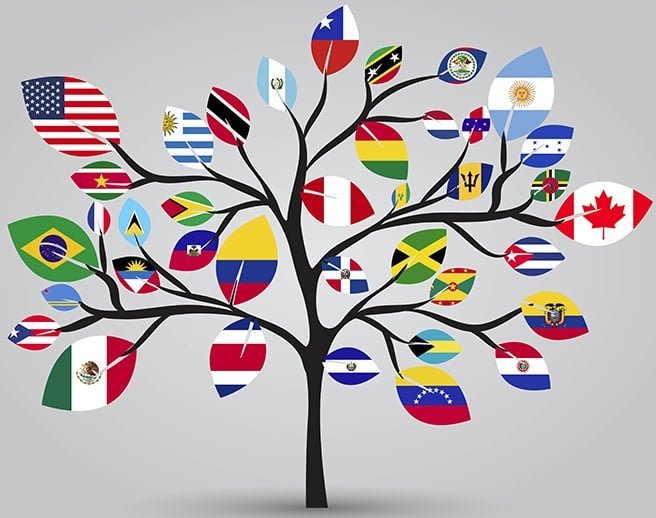 In the lead up to last year's Tour, our specialist tourism translators worked closely with Welcome to Yorkshire to translate promotional material for the event as well as providing support with visitor information for local tourist attractions, from English into French, German and Dutch. This gave us a good insight into the opportunities that the Tour de Yorkshire presents to UK businesses and how best to prepare.
With 'Tour de Yorkshire' 2016 fast approaching, it's time to start planning how you are going to attract overseas visitors now. Unlike local spectators, tourists will be in holiday mode, spending on a wide variety of activities that aren't just cycling related. If all your marketing plans for the event are aimed at hardcore cyclists, think about how you can more generally market your products/services to an international tourist audience. If you see potential for securing custom from tourists from particular countries, make sure that all customer-facing information is translated from terms and conditions to leaflets and price lists. You'll need to plan all of this in advance and think about the whole customer experience from a tourist's perspective, ensuring that your messages are conveyed using the correct terminology and none of your Yorkshire brand personality gets lost in translation.
Get your website 'Tour de Yorkshire' ready
Almost as important as the event itself for businesses, is tapping into the buzz leading up to the event, particularly for businesses that need to secure advance bookings online. The 'letouryorkshire' website, hosted by Welcome to Yorkshire, was set up in 2012 to help spectators plan their trip and know what to expect. According to the 'Three Inspirational Days' report, between December 2012 and September 2014, the site received over 5 million visits and there were almost 18 million pages viewed by people from around the world including France and Germany.
Tourists are likely to spend a significant amount of time online researching their trip, so if your site is one of the few that has been translated – not just 'literally' by Google Translate but in the language of a native – it will really stand out.
But how will your website be found by an international audience? As well as website copy, we also translate keywords and pay-per-click advertising campaigns for enhanced search engine optimisation. Because of strict character limits, it is important that you use professional translation services for this kind of work so that online ads still make sense to native speakers. Also, make sure your translator is tech-savvy and can work with different file types including html and php, so that your translated content is ready to upload.
Don't forget the importance of local lingo
Whilst a good knowledge of the language that materials are being translated into is vital to ensure that the reader can fully understand the translated text, don't underestimate the power of local knowledge.
When translating visitor guides for the Tour de France Grand Départ and Tour de Yorkshire, we use our local knowledge of the Yorkshire region to ensure that attractions like Harewood House are made to sound as incredible in French, German and Dutch as they do in English. With sports like cycling, you'll also need to think about how specialist terminology translates and make sure that the translator is experienced in the field.
Make yourself presentable for tourists
Something that many businesses overlook when translating documents like printed marketing materials into different languages is not just how it sounds but how it looks. Typesetting is an important part of graphic design but when the words are translated, it can completely change the look of a brochure or poster, making it less appealing and more difficult to read. Make sure that any marketing materials you do translate for international spectators of the 'Tour de Yorkshire' are laid out as creatively as they are in their original format by using a specialist company like Andiamo!
Make 'Tour de Yorkshire' an audio-visual experience for tourists
With so much going on during such a large cycling race and spectators only being privy to a small chunk of the action, commentary is an important part of the 'Tour de Yorkshire' experience, as are all forms of audiovisual content that bring the event to life. Don't let overseas tourists miss out on all the fun by only translating printed materials for them. Whether it is an audio tour or video case study, make sure they can hear the story that is being told in their own language.
'Tour de Yorkshire' 2016 offers yet another opportunity to show off the best our region has to offer to an international audience, make sure you don't miss out on putting your business in the spotlight.