Luke's top 9 foreign-language series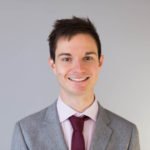 30th January 2020
Luke Martin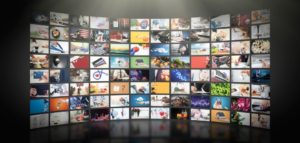 Just like many language-learners out there, I thoroughly enjoy watching series in languages other than English, especially if those languages are ones that I speak (however well – or not, as the case may be!). It is now easier than ever to come across foreign-language series thanks to sites such as Netflix. I hope you enjoy my top 9 foreign-language series. Please feel free to recommend your suggestions.
La Mante (French, translation "The Mantis")
Having first started studying French at the age of 11, it has always given me a pang of excitement to be able to watch films and series in the language. All under the guise of "passive studying". Watching the Netflix series La Mante last year was one of those moments. I found myself gripped by the storyline without noticing the extra brain effort required to follow the plot in another language.
The mini-series follows the police search to catch an individual imitating the murders committed by a famous serial killer from 25 years ago. The police therefore enlist the help of said serial killer, Jeanne Deber, in order to use her knowledge to catch the copycat. However, Jeanne only agrees to assist the police on one condition. She demands to work solely with one detective, her estranged son Damien.
The series takes a dark twist as it approaches its captivating conclusion. As the audience, we are just as shocked to discover the truth as the characters in La Mante are. This six-episode series is a definite recommendation of mine for anyone who enjoys police dramas and the French language.
Innan Vi Dör (Swedish, translation "Before We Die")
I began dabbling in Swedish in 2017, which immediately piqued my interest. This quickly developed into serious study to learn the language. It therefore meant that I was on the search for a Swedish series to watch in my free time, whereby I discovered Innan Vi Dör on Walter Presents (Channel 4).
Although this too is a police series, the presentation of the show couldn't be more different to La Mante. Rife with tension every second of the way, the plot follows police detective Hanna Svensson as she investigates a criminal organisation who she believes to be behind the disappearance of one of her colleagues. That, mixed in with infiltration, feudal gangs and double-crossing moles, makes for ten gripping episodes of viewing in Swedish.
For me, this series was a thrilling introduction to Scandi Noir. If you have not yet tried your hand at the genre, I could not recommend it highly enough. This may not be the last series of this type on the list!
テラスハウス (Japanese, translation "Terrace House")
For something a little less heavy-going, Terrace House is also one of my favourite go-to programmes on Netflix. I've been studying Japanese for a little under two years now and this reality TV show is not just an opportunity for exposure to authentic Japanese language, but also an insight into the culture in Japan too.
The show revolves around six Japanese people (three men and three women) from different walks of life. All six of them live together in a luxury house or flat. The area they live in, both within Japan itself and abroad, depends on which season of the show you're watching. Initially strangers to each other, they quickly become acquainted as they live their everyday lives and do activities together, completely unscripted.
This is a wonderful series for anyone interested in Japanese culture, aside from the more familiar stereotypes such as anime and manga. It is just as easy to binge-watch as it is to dip in and out of whenever you feel like it!
Le Chalet (French, translation "The Chalet")
The one-season drama entitled Le Chalet is our second French mini-series to make the list.
The plot of Le Chalet alternates between two different timelines, one in the present and one in the past. It takes place in a small remote town in the French Alps. A group of friends who have history with the area visit the town for a friend's wedding and stay in one of the available chalets there. However, upon crossing a bridge which serves as the only entrance to the town – and thereby the only exit too – a rockslide mysteriously strikes. This completely destroys the bridge and traps the group within the village. To make matters worse, they completely lose phone and Internet connection as well.
However, it isn't until members of the group start going missing, only to turn up dead a little while later, that the tension really kicks in. Here, flashbacks to the past become more and more meaningful.
This is another nail-biting series that will keep you guessing until the very last moment when the two storylines set 20 years apart finally merge into one.
Störst Av Allt (Swedish, translation "Largest of All", English title "Quicksand")
Another featured Swedish drama, we need to issue a trigger warning with Störst Av Allt. It covers some very sensitive themes that may not be appropriate for all viewers. This aside, I thoroughly enjoyed this gritty Netflix series and felt like I had been on a whirlwind journey at the end of the sixth and final episode.
This series was originally an immensely popular novel by Malin Persson Giolito. Störst Av Allt tells the story of 18-year-old Maja Norberg who is the sole survivor of a shooting at her high school. After being dispatched from the hospital for treatment, Maja is arrested under suspicion of carrying out the shootings at her school, rather than being a victim of the attack as it originally seemed.
The series is told through Maja's eyes, and flits between the present day in confinement and flashbacks leading up to the attack. The show reflects class divisions and other inequalities in modern-day Sweden, along with some disastrous consequences that arise as a result.
La Casa de Papel (Spanish, translation "The House of Paper", English title "Money Heist")
Our first and, unfortunately, only Spanish series to make the list is also one of my favourites on here. I came back from living in Spain for the second time almost three and a half years ago, so it is always a fantastic opportunity whenever I get to listen to Spanish. Even more so if that is combined with an exciting series and electrifying plotline.
As the English title suggests, the series follows a group of robbers who carry out an intricately planned assault on the Royal Mint of Spain. It takes place in Madrid over the course of several days. Each one of the robbers has the codename of a different city. The highly intelligent Profesor specially trains the members of the group, with each one bringing a different specialism to the table as they carry out the heist.
This foreign-language series is full to the brim with tense situations involving hostages, police negotiation techniques, plot twists, breaks for freedom and moments of light comedic relief. The show has also received critical acclaim for having a strong sense of Spanish identity. It promotes feminism and rejects machismo, as well as comprising multi-dimensional and complementary antagonists, with ever-changing moralities.
Needless to say, I am waiting with bated breath for the release of the next season of La Casa de Papel!
アグレッシブ烈子 (Japanese, translation "Aggressive Retsuko", English title "Aggretsuko")
I originally stumbled upon Aggretsuko by chance as I was searching for something a little more easy-to-watch. And what a gem of a find. This is the only animated series that appears on this list and, like Terrace House, also offers an insight into Japanese culture. This time, though, we watch the programme through the eyes of a fictional, 25-year-old anthropomorphic red panda, Retsuko.
Retsuko works for a demanding boss alongside irritating co-workers in the accounting department of a large Japanese trading firm. To alleviate her frustrations at work, she goes to a karaoke bar every night and sings death metal. After many dedicated years at the company, Retsuko's unhappiness brings about problems in her personal life and with her colleagues. We get to follow her journey as she struggles through life one step at a time.
This foreign-language series has achieved enormous success on Netflix for how real and relatable the characters and situations are. With each episode lasting only 15 minutes, this series is one of my favourites when I am in the mood for something light-hearted. I think everyone can identify with Retsuko in one way or another.
Criminal (English, French, German, Spanish)
Released a mere four months ago, Criminal is actually the last Netflix series I watched. It has certainly set the bar high for the next show I tune into!
Criminal is a series consisting of four sub-series, each one set in a different country and in a different language. This includes Criminal: France, Criminal: Germany, Criminal: Spain and Criminal: UK. Each episode is written and performed in that country's native language and follows one police interrogation team per country as they carry out procedural interviews to solve different cases.
With each case initially seeming clear-cut and obvious, it is not long before we realise that the interviewees are not being entirely truthful. We work alongside the interrogators to try and figure out what they are hiding.
This foreign-language series is unlike anything I have ever seen before. The entire set is confined to one interrogation room with a constant against-the-clock feel. This theme runs ceaselessly as the team try to persuade the suspects to confess to the alleged crimes and to understand the motives behind the lies. No two episodes are the same. Despite the lack of special effects and impressive sets, I was hooked on each individual storyline and was surprised at how fast the hour-long episodes felt.
Broen/Bron (Danish/Swedish, translation "The Bridge")
Did I mention I was a fan of Scandi Noir? Bron is the absolute epitome of everything that encapsulates this genre. It is without a doubt one of my favourite foreign-language series from recent years.
Bron has been shown in over 100 countries (on BBC 2 in the UK). It is a collaborative series by both Swedish and Danish TV broadcasters, and follows a separate police case per season. The first season begins as a body is found lying on the Øresund Bridge, one half on the Swedish side of the border and the other in Denmark. This necessitates the cooperation of both the Swedish and Danish police forces in order to solve the case. It also gives us the wonderful experience of watching a series unfurl naturally in two languages.
The series has received enormous critical acclaim, so much so that similar remakes have been made between other countries. These include the UK and France, the USA and Mexico, Estonia and Russia, Malaysia and Singapore, and Germany and Austria!
Needless to say, I am constantly on the search for other foreign-language series to watch. Do you have any suggestions? Feel free to contact the Andiamo! team with any language requests of your own and we'll be happy to help.