How Buy Yorkshire encourages international trade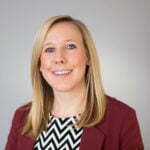 27th April 2016
Emily Robertshaw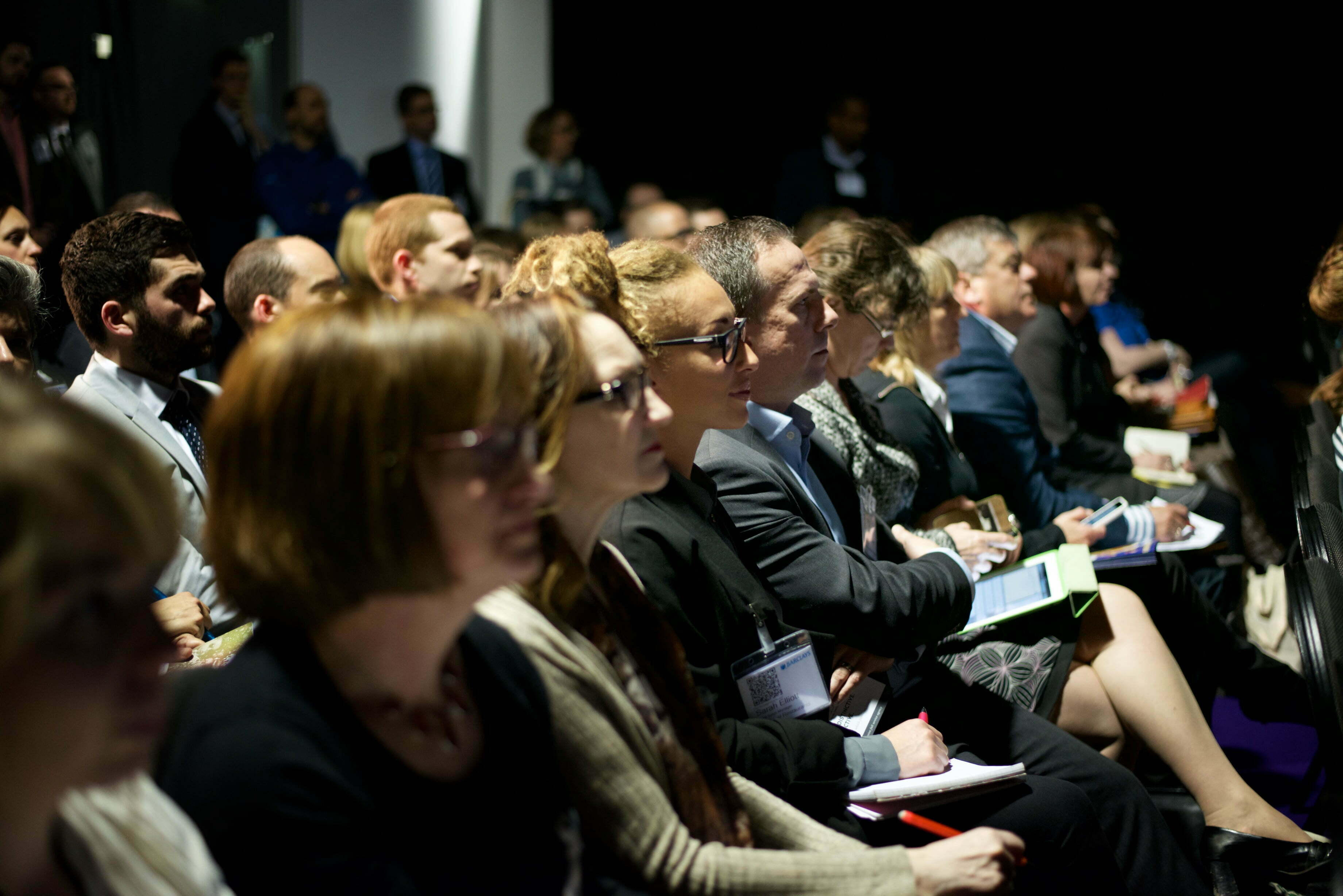 Buy Yorkshire is the largest B2B networking event in the North. Described as "a multi-format platform for innovation, conservation, business education, connecting and building better business relationships", this annual event attracts around 5,000 delegates and almost 200 exhibitors.
This two-day business event brings thousands of stakeholders and executives from the world of business together, encouraging the business community to meet, share experiences, network, learn from one another, build relationships and ultimately do business.
As one of the biggest B2B conferences in the UK outside London, Buy Yorkshire is helping to establish Yorkshire as a leading region to do business, both nationally and internationally.
This year's Buy Yorkshire event is being held on the 17th and 18th May at The Royal Armouries in Leeds.
The Royal Armouries Museum
The Royal Armouries Museum is one of the largest business centres in the UK. This impressive venue in the heart of Leeds has been the preferred location to host this colossal business event in Yorkshire on previous occasions.
The Royal Armouries Museum is situated within the stunning £350 million Leeds Dock waterfront development, just a short distance from Leeds city centre.
The event uses the meeting rooms in both the Royal Armouries Museum and its adjacent hall. With almost 1,540 square metres of space, hundreds of exhibitors are able to exhibit in comfort in this spacious and modern conference centre, which is an attractive venue for both national and international visitors.
With Leeds-Bradford Airport just a stone's throw from Leeds and some of the UK's major motorways located conveniently nearby, delegates on both a national and international scale can travel to this acclaimed B2B conference with ease.
Speaking of the prestige of Buy Yorkshire, James V Vincent, Managing Director of Royal Amouries International (RAI) plc said when it was announced the event would be held at the RAI in 2014:
"This event and the Yorkshire Mafia network are really flying the flag for Yorkshire and demonstrate a great "can do" attitude to the rest of the UK, not only for the meetings industry but for business in general."
The Buy Yorkshire programme is split into three main areas: Think, Work and Play.
Think at Buy Yorkshire 2016
Think is a seminar programme, which comprises more than 20 sessions of seminars, Q & A gatherings, panels and conversations, involving some of the "brightest business minds" from across the UK and beyond.
This year's Think programme has an incredible line-up of speakers, including Bret Gosper, Chief Executive of World Rugby and Managing Director of Rugby World Limited, who oversees the implementation of World Rugby's record investment, development and player welfare strategies. Other key speakers include Adele Cooper, UK and Ireland Country Manager for Pinterest, Jeremy Sinclair founding director of M & C Saatchi and Dan Walker, a Concept Artist in the film and television industry, amongst many other inspiring entrepreneurs and talent from the business world.
The Think programme includes many international highlights, in which international speakers will provide inspiration about operating internationally and trading to a worldwide market.
One such international speaker is Najob Nathoo, Regional Director of West Europe HOIST Finance. Nathoo joined HOIST Finance, a leading Pan-European debt restructuring partner to international banks and financial institutions, in 2012. Talking about the Buy Yorkshire conference Najib Nathoo commented:
"At HOIST Finance we believe in building deep relationships and partnerships; an ethos I know Buy Yorkshire shares. That is why I am supporting Buy Yorkshire 2016. I am looking forward to participating as a panelist to learn and share ideas that gives us all the opportunity to grow as a community".
Work at Buy Yorkshire 2016
Work is a conference and exhibition programme, which provides delegates with an "unmissable opportunity" to exhibit in front of hugely influential decision-makers from Yorkshire, the UK and beyond. At Buy Yorkshire there are exhibition stands and space to cater for different budgets and requirements.
Buy Yorkshire acts as a potent business hub for companies of a hugely diverse range of sectors, including accountancy, the media, business support, IT and banking and many other industries. From start-ups to SMEs, large companies to corporates, no company is too big or too small to benefit from Buy Yorkshire's Work programme.
Amongst the hundreds of brands exhibiting at this year's Buy Yorkshire event are Forget Me Not Children's Hospice, Companies House, Louvre Hotels Group, Land Rover, First Direct Arena, Vodafone and Sue Ryder.
Brands and companies from overseas are keen to put their products on an international pedestal and exhibit at this enriching international business event. One high profile international brand that will be exhibiting at Buy Yorkshire 2016 is Mercedes Benz. The German automobile manufacturer has long reached out to a global audience, and shrewdly uses high-profile B2B conferences like Buy Yorkshire to generate greater recognition and interest in countries around the world.
Another global brand exhibiting at this year's Buy Yorkshire and taking advantage of putting their services in front of a diverse audience at a thriving international business hub, is Global Payments. Global Payments is a worldwide leader of payment technology services, which delivers innovative solutions driven by the needs of customers around the world.
Play at Buy Yorkshire 2016
The Play feature of the Buy Yorkshire programme is dedicated to networking and socialising. Play is situated in The Courtyard between the two exhibition halls. A 3000 square foot bar serving food, coffee and drinks offers delegates the chance to wine, dine and mingle in an atmospheric environment.
The Yorkshire Mafia
Buy Yorkshire is organised by the Yorkshire Mafia, the North of England's largest networking group with almost 20,000 members. Yorkshire Mafia is a highly successful and active business network that started off online as a LinkedIn group and now runs a number of offline business networking events.
As this highly successful networking organisation says:
"The Yorkshire Mafia has successfully transcended online/offline boundaries. We co-ordinate online and we run targeted offline events (large and special interest) throughout the year. We're a regular feature in the regional and national press and we run a HUGE annual conference."
This ambitious organisation is aiming higher, stating it intends to:
"Build stronger and longer-lasting relationships and wiser and more imaginative bonds", which extend and expand our horizons and trading opportunities."
Buy Yorkshire is the annual 'show-piece', not only of the Yorkshire Mafia's calendar, but also in the business events calendar of Yorkshire and the North of England.
International business networks
Recognising the multiple business benefits of reaching out to global audiences, international business networks have taken off tremendously in recent years.
One such network is BNI. Each week more than 175,000 businesses from around the world attend BNI's 7,000 international networking meetings with the aim of developing new business opportunities through referrals and recommendations. Business owners can find their nearesr BNI network here.
Another leading and highly effective global business networking platform is IBN (International Business Network). It is the IBN's mission to help companies of all sizes and industries to expand their international business through various networking programmes and events. The group was established in 2005 by a number of "highly experience international business people with the specific purpose of helping each other, and others involved in international business."
The multinational professional services group Ernst & Young (EY) runs global business networks, dedicated to helping companies that are operating outside of their home countries run  their business cross borders more successfully by offering invaluable insight and advice. The EY Global Business teams are multilingual and experienced, and can prove an invaluable asset in helping businesses set up and succeed abroad.
As EY writes:
"Our Global Business Networks professionals fully understand the myriad of challenges you face when executing an international growth strategy."
It goes without saying, international business networks provide opportunities for transnational trade and growth and undoubtedly play a pivotal role in helping businesses of all sizes and industries secure business at an international level and ultimately grow their reach and develop into bigger businesses.
As Ernst & Young pay testament by providing experienced and multilingual teams to offer business support on a global scale, business events managers need to consider multilingual communications.
With international networking and conferences such as Buy Yorkshire escalating in popularity, prestige and importance, the need for skilled and qualified business interpreters and translators has never been so imperative. Professionals are not only experienced in the language of business but also have a thorough understanding of legal terminology and putting together proposals, contracts and joint venture propositions. Globally, English, Chinese, Spanish and Portuguese are all important languages for business, trade and commerce.
More information about the vital role translators and interpreters play at international business events can be found in our last blog post about leading world trade fair, Hannover Messe.
If you are looking to recruit experienced and professional international business interpreters and translators for a forthcoming business event designed for instigating international business and trade, Andiamo's experienced international translators and interpreters can assist you with a high-quality translation and interpreting in multiple languages.
Andiamo! has been assisting many leading brands and names from the business world by translating documents, presentations, texts, contracts and other business translations to an extremely high quality.
For more information about how Andiamo! can help your business trade at an international level more seamlessly through top-quality translation services and interpreting services, get in touch today.
 Photos from Buy Yorkshire 2015 courtesy of Yorkshire Mafia