Northern Boat Show 2016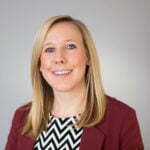 2nd June 2016
Emily Robertshaw
Why translation is vital at major international maritime events and in the industry in general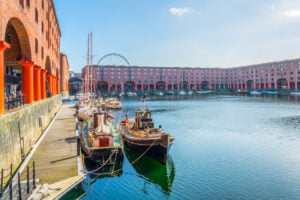 The Northern Boat Show is part of the International Mersey River Festival, a celebration of the River Mersey. The Northern Boat Show puts the world's best sailing boats, power boats and other marine products and services on a public pedestal, in the wonderful environment of the Albert Dock in Liverpool. This three-day event is taking place from Friday 3rd June until Sunday 5th June 2016. Naturally, boating enthusiasts from around the world will be gathering in the iconic Albert Docks for the Northern Boat Show.
With diverse nationalities speaking in different languages but sharing a common interest, major maritime events typically require the assistance of interpreters and translated material to act as mediators between the different cultures. Andiamo, specialists in translating promotional campaigns and technical documents for the maritime industry, takes a look at the Northern Boat Show 2016 and the important role translation plays in this large, yet niche industry.
Northern Boat Show 2016
Thanks to experiencing huge popularity in 2015, the Northern Boat Show is returning for a second year to Liverpool's stunning waterfront location and will see four-times as many boats congregate on the water compared to last year. In 2015, the event attracted more than 200,000 visitors and is expected to be even bigger and better in 2016.
The London Boat show started in 1957, followed by the Southampton Boat Show in 1969, but until last year there were no events in the North. Increasing publicity due to the Tour de Yorkshire and similar events has led to an influx of requests from exhibitors for a Northern Boat Show and what better location that the stunning backdrop of Albert Dock.
The boats arriving for the festival cater for different aspects of the leisure marine industry, including narrow boats, sailing boats, power boats, cruisers, and many more. Richard Milbourn, director of the Northern Boat Show, shared his enthusiasm:
"Being part of the International Mersey River Festival and being able to showcase boats in Liverpool with its world-renowned waterfront and maritime heritage gave the Northern Boat Show a real buzz… Exhibitors were delighted with the quantity and quality of visitors which has been reflected in virtually all the exhibitors re-booking for this year's show."
Things to do at the Northern Boat Show
Whether you're a qualified skipper or a family looking for an inspiring day out, there's something for everyone at the Northern Boat Show. Visitors can have a test sail in a Post Boat. With its large, safe and uncluttered cockpit, generous sized lockers and cockpit side benches, the Post Boat is hailed as an ideal family boat and would be an incredible boat to take to the water and experience a test sail.
A whole range of nautical themed events and activities will be taking place, including the British ThunderCat Racing Tour, the International Canoe Polo Tournaments, jet skiing demonstrations on the water, the Industry Pro Wakeboard Tour, fly boarding, Zap Cats completing go-water sports sessions at Salthouse Dock, and live music being blasted from Liverpool's Pier Head, presenting a range of both local and international talent.
Who is exhibiting at this year's event?
A vast throng of exhibitors on an international scale will be exhibiting at this year's Northern Boat Show, which attracts some of the biggest and best-known names from a global nautical industry. Both national and international brands are flocking to the Albert Dock this June to take part in this spectacular boating event.
From Wales, Abersoch Land & Sea are exhibiting, who are proud to have been Britain's primary importer and distributor of CRANCHI boats for more than 18 years. From Germany, Bavaria will be exhibiting at the event. Combining traditional boat building with first-class German engineering, a Bavaria boat is renowned for being manufactured to perfection, using contemporary industrial production facilities, the finest materials and the most innovative of fittings and equipment in existence in today's yacht building.
Dufour Yachts will be amongst the many international exhibitors at the Northern Boat Show 2016. Dufour Yachts was founded by Michel Dufour, an engineer with a passion for sailing who established a shipyard in La Rochelle in 1964. Dufour Yachts is centred on creating vessels using innovative technologies and new materials.
The International Boatbuilding Training College (IBTC) will also be present at the event. Visitors will have the opportunity to join IBTC and witness the wide range of traditional boatbuilding and joinery techniques the college uses when building maritime crafts.
The global boat insurance provider Pantaenuis will also be there. For more than 40 years, Pantaenius has been providing yacht insurance to boat owners around the world. The company has more than 80,000 clients on an international scale and is the number one provider for yacht insurance in Europe, known for delivering a "true local service when you need it most".
For those with an interest in fishing vessels, Robalo is exhibiting at the show, the world's leading manufacturer of premium quality sport fishing boats.
From Scotboats to Smartboat, Swallow Yachts to Viking, many of the world's most recognisable maritime brands are heading to Liverpool on June 3rd to take part in this unmissable boating show.
If you are involved with the maritime industry and would like to exhibit at the Northern Boat Show 2016, there's still time to make your presence known at this global event.
Maritime translation
Attracting such a broad range of nationalities, English certainly won't be the only language present at the Northern Boat Show. This year's list of exhibitors boasts a whole host of global names, some of whom may not be able to converse sufficiently in English. In order to market and sell, exhibitors will need to appeal to non-English speakers by having their promotional material translated.
Andiamo! has significant experience translating different specialisms within the maritime industry. One such client is AkzoNobel, a major producer of paints, coatings and speciality chemicals used by a large number of market-leading brands such as Dulux and Hammerite. Akzonobel has been working with Andiamo! since 2006 for the translation of datasheets, questionnaires, product information and brochures.
We also provide the annual translation of Riviera Maritime Media's Offshore Journal into Brazilian Portuguese. This specialised publication is aimed at industry professionals and covers market news and discusses the challenges and opportunities for the coming year.
Our specialist translators not only need to have a high level of technical understanding and expert knowledge of industry-specific terminology, they also need to replicate the style of the original copy, so it sits well as an original piece of text in the translated language.
As the Northern Boat Show writes:
"A comprehensive PR and marketing campaign will promote the Northern Boat Show to a targeted audience of boat buyers and boat owners as well as the huge visitor audience descending on the Waterfront."
If you are a maritime organisation or a sales and marketing professional from the maritime industry, Andiamo! has years of experience helping organisations by translating marketing campaigns and other technical documentation.
Whether you require creative marketing translation for your promotional material or are in need of specialist technical or chemical translation, get in touch with Andiamo, specialists in maritime translation.