Top 10 vegan cities around the world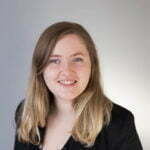 14th January 2020
Lauren Tandy
Whether you're trying harder to do your bit for the planet or you overindulged at Christmas and want to eat a little less meat this January, everyone has their own reasons for taking the Veganuary pledge. People dabbling with being vegetarian, vegan or flexitarian has increased enormously over the last few years. In fact, according to the Veganuary charity, which was set up in 2014, more than half a million people in 178 countries have pledged to try veganism for a whole month, which has resulted in many people continuing with it afterwards. Over the past few years we've seen more and more exciting vegan options appearing in supermarkets and restaurants, not only in the UK but around the globe. From Leeds to Taipei, here are our top 10 vegan cities where you can find a plethora of delicious plant-based dishes to tickle your taste buds.
Leeds, UK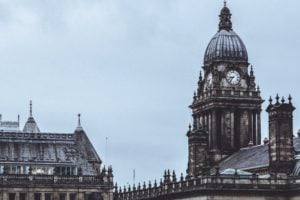 As the home of Andiamo! Language Services, we had to shine the light on Leeds. Whether you're looking for fine dining, or comfy and casual, this great city boasts an impressive range of vegan eateries.
One of our favourite plant-based cafes is Roots and Fruits in the Grand Arcade, which first opened its doors over 25 years ago. Now a go-to for vegetarians and vegans alike, expect to see jerk jackfruit, vegan all-day breakfasts, tofu katsu curries and black bean bowls on the menu. There's also a huge choice of freshly-baked vegan cakes for those with a sweet tooth.
Looking for something from further afield? Try Little Tokyo, a Japanese restaurant tucked away from the bustling city with an impressive range of vegan dishes. A must-have is the vegan yaki udon, a bowl of firm tofu, vegetables, thick noodles, and stock, followed by the vegan maki. To finish, try a cup of sake to warm your cockles.
Bundobust on Mill Hill is also a huge favourite for mouth-watering vegan Indian street food, which is perfect for lunches or casual evening dining. The menu changes regularly but expect to taste an array of dhals, dosas, bhajis and their famous spiced potato cake burger called 'Vada Pav'. You will not leave hungry!
Fancy some more familiar comfort food? Perhaps some 'fish' and chips will do the trick. Head to JJ's Vish&Chips who are leading the way into the future with their take on the traditional fish supper. They have a vegan version of all of your old favourites, battered sosage and chips, tofish butty, and even scam-pi.
Tel Aviv, Israel
Forever a firm favourite for vegans all over with their vegan-friendly traditional dishes, Tel Aviv is a hot spot for vegan delights. Almost every restaurant offers vegan options, from simple salads and sandwiches, to more decadent dishes. One such restaurant is Bana, a plant-based eatery with the aim of changing the world of food as we know it. They merge traditional and modern cooking techniques to create flavoursome, healthy plates. Expect to see aubergine and lima bean stew, leek and butternut squash quiche, and chocolate bark with lychee on the menu. Order a few dishes to share, so you can try a bit of everything!
If you're missing the taste of beef, try Rainbow in the city centre which is sure to "meat" your expectations. This infamous fast food restaurant has stopped at nothing to create vegan versions of your guilty pleasures. Think succulent seitan shawarmas topped with crispy onions, juicy tomatoes, and creamy tahini. Soy burgers dripping with cashew cheese, tangy mustard, and Thousand Island dressing.
Looking for something to cool you down in the heat? Arte Italian Ice Cream, in the heart of Tel Aviv opposite Carmel Market, has loads of flavours of vegan ice creams for you to try!
Warsaw, Poland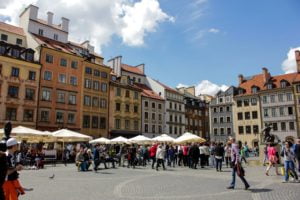 Although Polish food is traditionally quite meat-heavy, more and more vegan places have been popping up all over Warsaw. At Lokal Vegan Bistro in the centre of Warsaw, you can still sample some traditional Polish food as they have an impressive range of veganised national dishes. Must-haves are the vegan schabowy (schnitzel), golabki (cabbage rolls), and pierogi (dumplings). If you're feeling adventurous then try the seitan liver with a side of salad.
For a quick lunch stop, we highly recommend the delicious vegan burritos at Momencik. There are so many to choose from and the number of reviews on TripAdvisor saying 'they are the best vegan burritos ever' speak for themselves!
Fancy trying some Japanese food for a bit of difference while you're there? Get the taste of the Land of the Rising Sun at Youmiko. Sample their freshly made sushi, which includes their 'tuna' nigiri, eggplant and avocado mousse, and tomato temari. If you love ramen then you'll be spoilt for choice between the Vegan Ramen Shop and Uki Green, but make sure to get there early as they're a popular choice for locals and tourists alike!
Full to the brim on noodles and sushi, wander down to the Moodie cafe for a cold beverage. Try a hand-pressed fruit juice, or smoothie. With alternative milks on offer, this juice bar is a vegan dream.
Bangkok, Thailand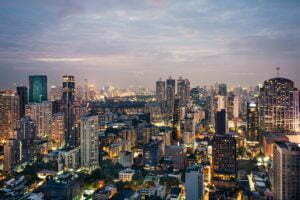 Being vegan in Thailand is a breeze. The tropical climate means that fresh fruit and vegetables are abundant, and the predominately Buddhist context means that the cuisine leans heavily towards veganism. Jay (เจ), pronounced 'chay', is the Thai word for vegan which you will find outside many food stalls and restaurants. One such restaurant is Broccoli Revolution, found on Sukhumvit Road in the bustling Watthana shopping district. Describing their goal as "achiev[ing] a balance by providing customers with healthier choices consisting of organic vegetables and fruits". Here you can feed your body with the nutritious broccoli and quinoa charcoal burger, or the Burmese tea leaf salad. Treat your health as well as you treat your taste buds.
Another vegan eatery taking over the Bangkok food scene is Veganerie. Started in 2016 by a vegan family, Veganerie aims to show people that vegan food can be exciting, as well as healthy. A must-have is their in-house bakery where you can sample cinnamon rolls, red velvet cakes, and sugar-free pumpkin pies. If you fancy something savoury and traditional, try their mushroom tomyam (Thai style, spicy soup), som tam Thai (spicy papaya salad), and larb salad (vegan chicken with veggies).
Mumbai, India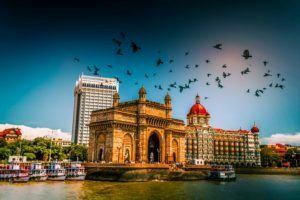 Another country with a predominately vegetarian diet is India. As a result, it's a food haven for people who want to ditch the meat. Whilst dairy is frequently used in dishes (think paneer), there are also many traditional Indian meals that don't require the use of milk or eggs at all.
The bustling city of Mumbai is a treasure trove for vegan-friendly eateries. One such place is Aharveda, named after the words 'Ahar' and 'Veda' in Sanskrit meaning 'food' and 'scripture containing philosophies' respectively. On the menu you can order a variety of Indian dishes like green chana curry, masala pulav, or makai simla, or if you're feeling indecisive try the thali of vegan curries so that you can taste them all. They change their menu regularly so keep going back and you will never get bored! On their website they also share recipes for vegan Indian dishes, so that you can take the Aharveda way home with you.
Another traditional favourite is Manuhaar, which serves up traditional Gujarati and Rajasthani food and is completely vegetarian. It's based in the Hotel Sahara Star, near Mumbai's domestic airport and is definitely worth a visit for a big family meal.
São Paolo, Brazil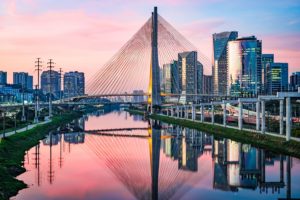 Regarded as the food capital of South America, São Paolo is a hotspot for vegan restaurants. Whilst traditional Brazilian food often leans heavily towards meat, vegetarianism has almost doubled in Brazil since 2011. To meet this demand many restaurants are branching out and offering vegan options, and there has been a surge in the amount of vegan-only eateries that are opening up.
If you're feeling especially hungry head to Gran Vegano at lunch where they offer a pay-by-weight all-vegan buffet where you can load up on vegan burgers, plates of rice, beans, and hot dogs. As one of the top-rated restaurants on Happy Cow, you're sure to be satisfied.
A hugely popular restaurant with vegetarians and vegans is Restaurante Banana Verde, in the Jardim das Bandeiras neighbourhood. Why not try their red rice vegan risotto with cashew cheese or make your own creation by choosing from an abundance of options from their salad bar – it is no ordinary salad bar!
If you still have room for something sweet then try Padoca Vegan, home to a daily selection of freshly baked bread, and sweet treats. Try their delicious doughnuts, cakes, and cookies, washed down with a warm cup of hot chocolate.
London, UK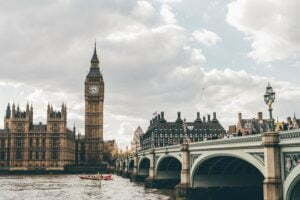 Arguably the most vegan-friendly city in the world, London is packed with vegan options for you to try this January. You may suspect fowl-play when you first taste Temple of Seitan. Around the corner from Mornington Crescent Station, you'll find this 100% vegan fried 'chicken' shop. Trick your taste buds with options like the Chick'n Fillet burger, topped with 'bacon', 'cheese', and pickles. Just peck-ish? Try the hot wings with a side of mac and 'cheese'. Being vegan has never been so tasty.
Vegan street food has exploded in London, and one success story is that of Grace Regan's SpiceBox. Once a food stall, Regan has now turned her business into a brick and mortar eatery in East London. With an aim to change people's perceptions about the health benefits of plant-based curries, the menu is both delicious and kind to your body. Try their jackfruit jalfrezi, chick'n tikka masala, and shroom keena, all mopped up with a garlic naan.
For a slightly more refined evening, head to Gauthier in Soho. You're in safe hands with the chef-patron, owner of a Michelin star at Roussillon in Pimlico and winner of PETA's Vegan Food Awards in 2016. Start with a jar of Faux Gras, followed by golden enoki mushroom tortellini, and a dark chocolate and pear tart, all washed down with a flute of Deutz Champagne.
Taipei, Taiwan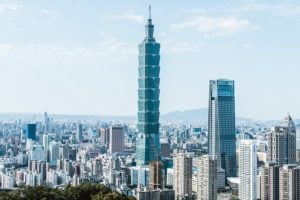 If you're a dog person then Taipei is the city for you. Taiwan was the first country in Asia to ban the consumption of dog and cat meat, and Taipei is known for its active campaigning for the welfare of dogs.
A great place to visit to get your vegan food tour started is the Keelung night market. Starting at 6pm, this market is full of street vendors and food stalls. Wander the streets and try fruity bubble teas, umami noodles, fried sweet potato balls and freshly squeezed juices. If you're daring you can try some infamous stinky tofu! You'll be hard pressed to find such an array of vegan choices elsewhere.
At the complete opposite end of the spectrum is Silks House, a Michelin-starred fine dining restaurant with a vegan set menu. Here you can try a seaweed salad with a sweet chilli sauce, followed by smoked tofu matchsticks. You'll then be given a plate of vegetable dumplings, and steamed rice rolls stuffed with wild mushrooms. Whilst not a vegan restaurant, Silks House offers a vegan menu full of umami flavour, and interesting textures. You won't even glance at the meat options.
Cape Town, South Africa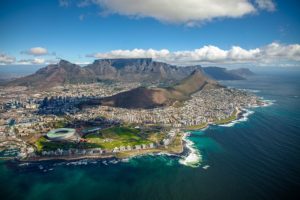 The vegan food scene in Cape Town is booming, with vegan eateries opening throughout this vibrant city. For a truly unique experience try the pop-up restaurant, which opens once every fortnight, called Green & Vegan. The chefs Karen and Patrick offer a unique vegan menu. It all kicks off with a vegan cocktail/mocktail, followed by an interesting starter of a gazpacho and watermelon salad, with a main of chickpea tofu and vegetables. To finish the meal, they lay on a vegan cheese board, with crackers and grapes. You take your own drinks to share with other people, so it feels like an intimate dinner party with friends. A truly unique experience that shouldn't be missed when in Cape Town.
If you're still full from the evening before, try something light at Raw & Roxy, experts when it comes to raw vegan food. Serving Caesar salads, raw snicker bars, and raw sushi, you're sure to feel energised and rejuvenated after eating at this cafe. A recommended dish by frequent diners is the raw lasagne!
Berlin, Germany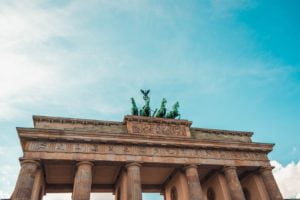 The last of our vegan cities is Berlin. Head to Berlin to visit the first vegan supermarket in Europe, Veganz. Try vegan cheese, freshly baked goods, and packaged staples. Feeling peckish? They also have a deli counter where you can stop for an oat latte and a slice of cake – vegan heaven!
You've made it this far into Veganuary but still can't shake the memory of that Christmas cheese board? Stand by your pledge and satisfy that craving by booking onto a course run by Cashewbert. Learn how to curdle plant-based milk to create your own Cashewbert (camembert) and Bluebert (blue cheese).
When in Rome do as the Romans do, and no trip to Berlin is ever complete without a wurst. Don't think you have to sacrifice the sausage this month, head to Curry at the Wall to try their delicious seitan-based bratwurst. Down the street from Checkpoint Charlie, these delectable currywursts are sure to make your taste buds burst.
If you have any recommendations of vegan cities with amazing cafes, restaurants, delis or street food vendors get in touch as we're always looking for new places to try!