Subtitles for global campaign – #ITSAPENALTY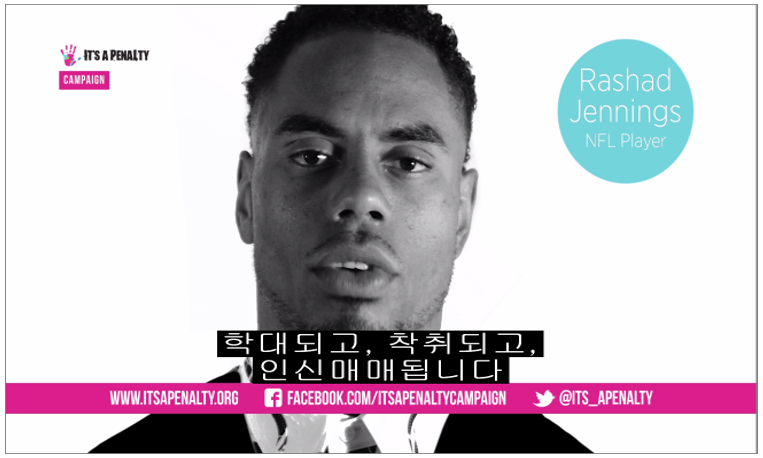 Wednesday 24th January marked the start of It's a Penalty's global campaign.
The charity aims to keep vulnerable people safe. The 2018 campaign raised awareness of abuse, exploitation and trafficking of children globally and asked people to report any suspicious behaviour at major sporting events such as the Winter Games in South Korea, the Superbowl and the Commonwealth Games. They aim to eradicate this abuse by 2030.
We're proud to have contributed to It's a Penalty's 2018 global campaign by subtitling the campaign videos in Chinese and Korean, which feature some famous faces and sporting legends discussing the importance of the campaign. The subtitled videos were shown in-flight by American Airlines, British Airways, TAM, Ethiopian, Virgin Australia, Cathay Pacific and Cathay Dragon between January and April, in cinemas and were posted across social media.
Watch the official campaign video in full below.
Tweet and retweet using the hashtag #ITSAPENALTY
This proves the impact having a video subtitled can have whether you're raising awareness for your charity or marketing your services overseas. Find out more about our charity translation services and subtitling services.